Understanding The World's Second-Largest Continent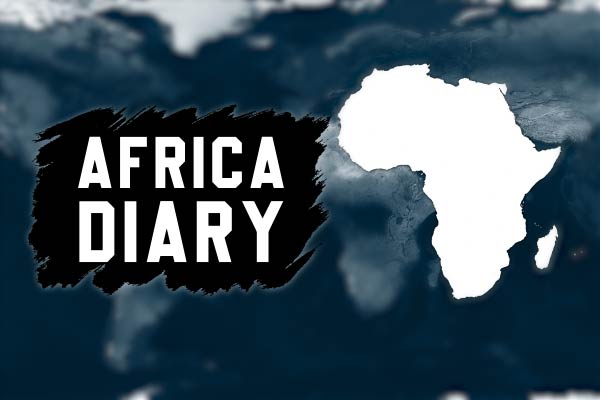 South Africa's Naval Drills With Russia, China Strains Ties With West
South Africa is hosting a joint naval exercise, Exercise Mosi II, with Russia and China. The Russian military frigate Admiral Gorshkov" was greeted by protests when it arrived in Cape Town harbour ahead of naval exercises hosted by South Africa from February 17 to 27. This year's exercise will see over 350 South African National Defence Force personnel from various divisions, participating. South Africa's Western allies are unhappy about the exercise. The European Union's top diplomat Josep Borrell said – in a joint press conference with his South African counterpart Naledi Pandor – that the planned naval activities were "not the best thing." The exercise coincides with the anniversary of Russia's invasion of Ukraine on February 24.
Source: All Africa
Lavrov's Sudan Visit Seeks To Secure Moscow's Interests in Africa
Russian foreign minister Sergei Lavrov, the Russian Foreign Minister, came to Sudan for a two-day official visit. Analysts say Sudan is especially important to Russia because it connects the Sahel and the Horn of Africa and it gives Moscow access to the Red Sea. It also provides a socle to increasing its influence in the rest of Africa, particularly the Sahel. But it is not just Sudan that Russia is looking to influence. Opposition leaders in Sudan claim several African countries, including Mali, Burkina Faso, Sudan, Central Africa, Guinea, Chad, Guinea-Bissau, and Niger have witnessed Russian-backed coups and coup attempts during the past two years as Moscow looks to push the leaders of its choice.
Source: The Africa Report
UN Launches $1.3b Appeal To Provide Humanitarian Aid In Nigeria
The UN has launched a 1.3 billion dollars appeal to help six million people severely affected by conflict, disease, and disaster in northeast Nigeria. UN spokesperson, Stephane Dujarric said that six million people in the north-east of the country, more specifically in Borno, Adamawa, and Yobe states would be targeted and some 2.4 million people are in acute need – impacted by conflict, disease, and disaster. The appeal goes out as fighting has intensified between government forces and Islamic insurgent groups such as Boko Haram has intensified. The fighting comes as more than 93 million voters are expected to cast a ballot on February 25 to elect the country's next president.
Source: World Stage
African Leaders Re-Initiate Free Trade Zone Discussions
Three years ago, amid a blaze of optimism, African leaders officially launched a new continent-wide free trade area after 17 years of haggling. But as the leaders travel to Addis Ababa for the annual African Union summit this weekend, transforming the blockbuster pact into reality remains a tough ask. AfCFTA's plan is to boost intra-African trade by 60 percent by 2034 by eliminating almost all tariffs, creating an economic bloc of 1.3 billion people with a combined gross domestic product of $3.4 trillion. But implementation has fallen well short of that goal, running into hurdles over tariff reductions and border closures caused by the Covid pandemic.
Source: Africa News
Zimbabwe Police Warn That Journalists Travelling With Politicians Could Be Beaten
Zimbabwe Republic Police (ZRP) has cautioned media practitioners against travelling to rallies and other political gatherings aboard vehicles belonging to politicians. The police said this arrangement, reportedly compromises the personal security of scribes in the event of public disorder and added that this makes it difficult to distinguish politicians from newsmen, who must be spared beatings or other forms of public order management tactics, should the environment turn chaotic. "As we go towards elections, we have a problem when journalists move around with politicians. In the process, when there is conflict or contestation and people fight, police will beat up people, including journalists," ZRP national spokesperson, Assistant Commissioner Paul Nyathi said.
Source: All Africa
Abused Women Find Freedom In Kenyan Village With No Men
Umoja village resembles any other in Kenya's north-eastern Samburu region, except in one key detail — the absence of men. Since it was established over 30 years ago, Umoja has provided a refuge for women from the Samburu community and beyond fleeing female genital mutilation, domestic abuse, or child marriage. Three decades ago, Rebecca Lolosoli felt compelled to speak out about the violence she experienced at home and witnessed against women in her society, which is heavily male-dominated. When her advocacy was met with hostility, she and 15 other women came together to form Umoja — which means unity — a village where men are banned. Now a thriving, self-sufficient community of almost 40 families, the women make money selling traditional beadwork to tourists.
Source: The East African