Understanding The World's Second-Largest Continent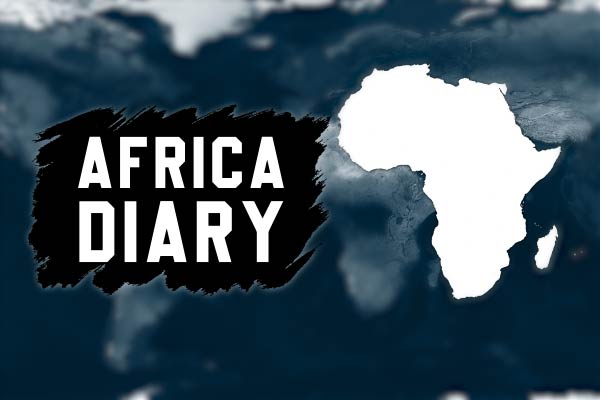 ECOWAS Intervention In Niger: 'We Are Ready To Go Any Time The Order Is Given'
The Economic Community of West African States (ECOWAS) has agreed to activate a "standby force" as a last resort to restore democracy in Niger after generals toppled and detained Bazoum on July 26. ECOWAS defence chiefs met this week in the Ghanaian capital Accra to fine-tune details of a potential military operation to restore Bazoum if ongoing negotiations with coup leaders fail. "We are ready to go any time the order is given," said Abdel-Fatau Musah, an ECOWAS commissioner for political affairs and security. "The D-Day is also decided." But the leaders also say they still favoured dialogue, and that ECOWAS could send a diplomatic mission to Niger on Saturday (Aug. 19), Musah said. "Tomorrow there is the possibility of an ECOWAS mission going into Niger to continue to pursue the peaceful path to restoration of constitutional order," he added.
Source: Africa News
UN Force In Mali Quits Base Early Over Insecurity
The UN peacekeeping mission in Mali on Sunday, said it had brought forward its withdrawal from a base in the north of the country due to deteriorating security conditions. The MINUSMA force's departure from Ber comes after the Malian army on Saturday said six soldiers died and 24 fighters from "armed terrorist groups" were killed in a skirmish in the area on Friday. Former rebels from the Tuareg ethnic group also said the army and the Russian mercenary group Wagner attacked their forces in Ber on Friday. "MINUSMA has brought forward its withdrawal from Ber due to the degradation of security in the area and the high risks that bring for our Blue Helmets," the force said on Twitter, recently rebranded as "X". It called on "the different actors concerned to abstain from any act that could further complicate the operation".
Source: North Africa Journal
Terror Group ISWAP Reportedly Invites Boko Haram For Gunfight
Counter-insurgency expert and security analyst in Lake Chad, Zagazola Makama says he has received an exclusive letter written by the Islamic State West Asia Province (ISWAP) group to the Boko Haram faction of Abubakar Shekau, challenging them to a fight. Zagazola claimed ISWAP accused the Boko Haram group of misleading the people, spreading falsehood, withholding the truths, corruption and raping of women in the name of worshipping God. His statement was contained in a post on his social media platform on Friday in which he stated that the Boko Haram faction had already accepted the challenge. According to him, the battle took place in Gaizuwa, with many killed on both sides. Recall that the security expert had posted a different statement on Wednesday claiming that Boko Haram fighters captured 60 terrorists of ISWAP, including three key commanders of the sect.
Source: Daily Post
Libyan Militia Leader Freed After Deadly Clashes
A Libyan militia leader whose detention sparked clashes that killed 55 people in the capital Tripoli this week has been released, a military official said on Thursday. Gun battles had raged on the streets of Tripoli from Monday night through Tuesday after 444 Brigade leader Mahmoud Hamza was apprehended by the rival Al-Radaa Force. "Hamza was released on Wednesday night and returned to his headquarters south of Tripoli," an official at army headquarters in western Libya told AFP. "He was released under a government-sponsored ceasefire agreement which also provides for the withdrawal of fighters from the front lines," said the official who spoke on condition of anonymity. Videos circulated on social media on Wednesday night showed Hamza dressed in military fatigues and surrounded by his fighters at the Tekbali barracks south of the Libyan capital.
Source: The East African
Police, Military Clash in Mogadishu With Several Reported Killed
A gunbattle that lasted for almost 10 hours occurred in Dharkenley district within Mogadishu between the police forces and a Somali military general's guards. According to reports, the forces under the command of General Shegow and the paramilitary Police which ceased on Saturday morning left several people dead or wounded. There have been various losses as a result of the clash, although it is not possible to confirm the total loss. However, the police are expected to release the casualty figures. The latest reports however indicate that the situation is calm after the police forces led by the Banadir Regional Commander Moalim Mahdi arrested General Shegow unharmed. The battle is the heaviest battle between two factions within government forces in Mogadishu since President Hassan Sheikh was elected in May last year by the parliament in an indirect vote.
Source: All Africa
Egyptian Truckers Die During Long Wait At Sudan Border Crossing
Union leaders in Egypt say at least 15 truck drivers have died in the heat while waiting at the border to enter Sudan, where the conflict has roughly 4,000 drivers currently idled and shipments have stacked up for two months. Journalists at the Cairo-based Mada Masr said the 15 drivers have died in the past two weeks, delayed at either the Qastal or Arqin crossings. The 2,500 trucks waiting at Arqin have no access to water, parking or other services. Heat stroke was listed as cause of death on some of the death certificates. A Union for Land Transport Workers source told Mada that transport trucks crossing the Sudanese border normally have enough food and drink to last from 10 to 15 days. But with waiting periods stretching much longer, "people still want to go and get water from anywhere, but this means that they will lose their place in the queue and start over, so they don't go," the report said.
Source: Africa Times