Russia Has Lost Half Its Armoured Fleet In Ukraine, Says Report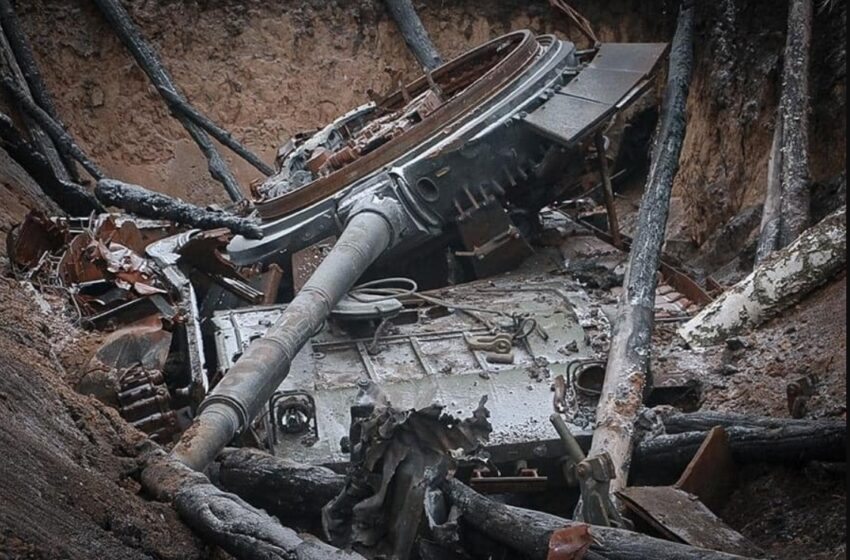 NEW DELHI: The ongoing Ukraine crisis has led to significant losses for Russia, which has lost at least 50 per cent of its armoured vehicles, including its pre-war fleet of T-72B3 and T-72B3M tanks and many of its T-80s in the fighting, says the 2023 edition of The Military Balance, produced by The International Institute for Strategic Studies (IISS).
Published just ahead of the first anniversary of Russia's latest invasion of Ukraine, the book says these losses have forced Russia to deploy older equipment as replacements.
While the armed forces of both nations have suffered attrition, for Russia, personnel losses in the early phases of the 2022 invasion have been compensated for by mobilisation, although this meant the induction of less experienced personnel.
As for Ukraine, while it used its stock of Soviet-era equipment and resources extensively, "the introduction of Western land systems is transforming Ukraine's inventory and boosting its capabilities, while the transfer of Soviet-era tanks by East European states has bolstered the inventory," the IISS said.
Russia's inability to gain air superiority led to it using cruise missiles and other weapons to hit targets in Ukraine from long range. The air forces on both sides have suffered losses, with Russia losing some 6–8 per cent of its active tactical combat aircraft inventory in 2022. However, the "overall fleet size somewhat masks the loss to some individual types, including reductions reaching 10-15 per cent for some pre-war active multirole and ground-attack aircraft fleets, such as the Su-30SM Flanker H, Su-24M/M2 Fencer D, Su-25 SM/SM3 Frogfoot and Su-34 Fullback," it said.
As for Ukraine, it says the western assistance has led to a process of transformation for its artillery and armoured vehicle fleets, as well as spurring the transition of East European land inventories away from Soviet-era equipment.
Even though the rate of growth has slowed dramatically from 3.5 per cent in 2021 to 0.8 per cent in 2022 due to inflation, European defence spending increased in real terms for the eighth consecutive year, it added. "Poland is accelerating its military modernisation. As part of this process, South Korea has emerged as a major defence supplier in Europe," it said.
The invasion has also reinvigorated NATO, with Finland and Sweden applying to join the alliance while other states Eastern Europe too have sharpened their focus on defence.
Describing 2022 as a "year of significant military change," the report also examines the impact of the crisis on China, whose defence spending hike of 7 per cent in the 2022 budget compared to 2021 is its largest in absolute terms.
Noting that China's military modernisation remains the US' principal area of concern, it said "while the new aircraft carrier attracted headlines, its investments in additional and more complex naval vessels continues apace while its air force is also improving its capabilities: numbers of J-20A combat aircraft have increased further and China has begun to field advanced military aircraft with domestically produced jet-engines".
This in turn is has hastened the military modernisation plans of regional states, particularly South Korea, which is also concerned over the growing sabre-rattling by North Korea. Japan plans to invest more to boost its military capability, and is also initiating new strategic partnerships with countries like the UK. And further south, "Australia continues to work with the UK and US on its plans to introduce a nuclear-powered submarine capability," it concludes.