Doval & Patrushev, Key Drivers Of India-Russia Partnership, Meet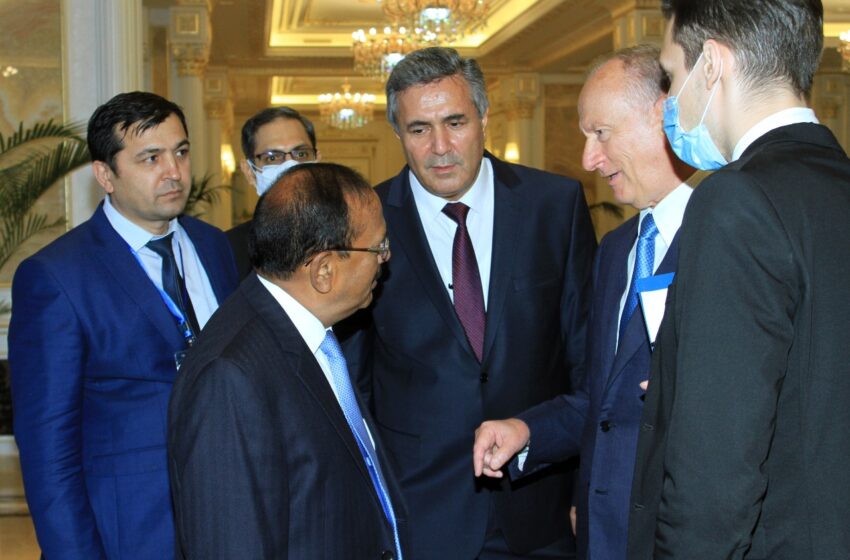 NEW DELHI: National security advisers tend to be low profile, it goes with the job. So when India's NSA Ajit Doval met his Russian counterpart Nikolai Patrushev in Dushanbe, Tajikistan, not much emerged in the public sphere. One report said they discussed the situation in Afghanistan and the Indo-Pacific (Asia-Pacific to the Russians). There was also reference to "further plans of Russia-India interaction in the security sphere, cooperation among security and law-enforcement agencies".
These are so broad brush, they convey little although it is clear that the overall intent is positive. They may have even discussed the prospects of Putin coming to India. He was scheduled to last year but the pandemic scuttled it. If India is able to prevent another surge, Putin could land up ahead of the delivery of the first S-400 ballistic missile regiment.
In fact, in the view of a former Indian ambassador to Russia, "Doval and Patrushev have an excellent rapport," adding that "the two most effective India-Russia interactions are at the PM and NSA levels. Not much happens at other levels," which suggests a lesser role for India's Ministry of External Affairs and its Russian counterpart.
The NSA-level meetings are important given the pandemic which has short circuited most physical diplomatic engagement. But the former ambassador to Russia believes that "even though the PM and Putin have not met, they have talked on the phone and that has proved very effective."
A case in point is their phone pe charcha in April when they decided to establish a 2+2 dialogue of their foreign and defence ministers. The chat also coincided with the completion of training of Indian astronauts at a facility in Russia.
In the context of the Doval-Patrushev meeting, latest reports from Moscow say negotiations on the AK-203 rifle to be made in India have successfully concluded. That may push forward negotiations on another long pending Make in India project, for Kamov utility helicopters. Orders are already in the pipeline for additional MiG-29 and Su-30MKI fighters.
Although this may underscore India's dependence on Russia for certain weapons and platforms, it's no less true that inventories built up over so many years cannot be discarded overnight. Doval is also aware that the Russians have transferred strategic technologies to India that no other country will. But Doval and Patrushev being low profile men and knowing the stakes are unlikely to ever come out and say that.