Wickremesinghe Seeks Long Term Road-Map For Shared Future With India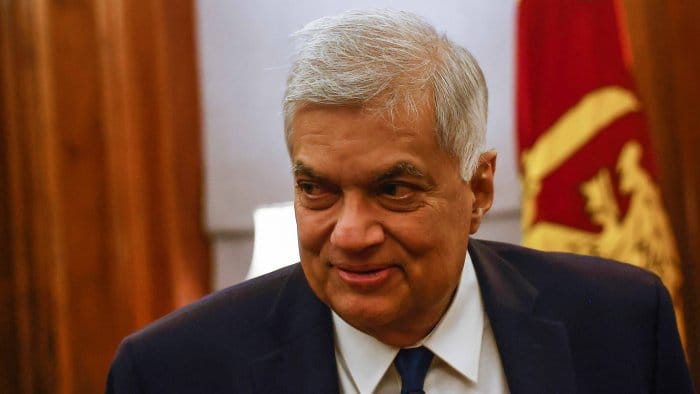 Sri Lanka's President Ranil Wickremesinghe is in Delhi on his first visit since taking over as president last year amid economic collapse and political chaos. Addressing an Indian CEO's forum a few days ago in Colombo, he said, "We need to determine our long-term objectives and aspirations for the next 10 to 15 years. This marks the beginning of a new era, and we must forge ahead together. I hope to discuss this with Prime Minister Modi…Together, India and Sri Lanka possess immense potential, and it is our path forward."
Discussions are expected to focus on India's plans for a special economic zone in Trincomalee in Sri Lanka's north east, renewable energy projects and linking electricity grids. Wickremesinghe indicated he was open to the idea of using the Indian rupee, saying "We'll have to figure out how to go about it. We must become more open to the outside world. We must be competitive not just for Sri Lanka, but also for the rest of Southeast Asia, East Asia, and Australia."

China is also expected to figure in the discussions but there seems no way out of the stranglehold Beijing seems to have over the island nation: Chinese investments amount to 18% of Sri Lanka's GDP, add to that nearly 11% of the country's debt.
"China is here to stay," said Paikiasothy Saravanamuttu, founder executive director of the Centre for Policy Alternatives, a premier Colombo think tank, adding that "Whether they will accept the IMF haircut or give us a moratorium that is yet to be decided, but in terms of infrastructural support and things, it is very much there."
The "irony of the whole thing is the whole (Chinese funded) Colombo port city plan, reclaiming land from the sea, is largely to attract people in India," he added. "Nothing has happened there so far, but the original idea was to create a financial hub, and where were you going to attract people from? Not all the way from China, but from India."
"You (India) are our ultimate, our last resort, it seems," Dr. Paikiasothy Saravanamuttu, who earlier served a member of the Foreign Policy Advisory Group and on the Board of the Lakshman Kadirgamar Institute for International and Strategic Studies. told this correspondent. "Because when we declared bankruptcy and before we went to the IMF, you helped us by giving us four billion dollars."
Modi is expected to urge the Sri Lankan president to move forward on the 13th amendment devolving powers to the provinces, whether the minority Tamil areas in the north or the majority Sinhala areas in the south.
According to Saravanamuttu, "The 13th amendment of the Sri Lankan constitution hasn't been implemented fully, there are police powers and land powers that are to be given to the provincial councils. The provincial council elections have not been held. But the president is talking to the parties here about a truth and reconciliation committee with regard to implementing the 13th amendment."
He pointed out that there could be opposition to the 13th amendment from nationalist Sinhalas who feel threatened by India. But Wickeremesinghe may make some moves in that direction.
"He is probably doing that because we are moving towards a presidential election next year, the first election that we will have, and the president's core constituency, in a sense, is in the north," says Saravanamuttu, "and he wants to be seen as doing things to keep that constituency with him. Given that he was the only member of parliament from his party before he became president, he doesn't have a core constituency in the south of the country…"
Related stories: