Sri Lankan Government Scrambles To Allay India's China Vessel Fears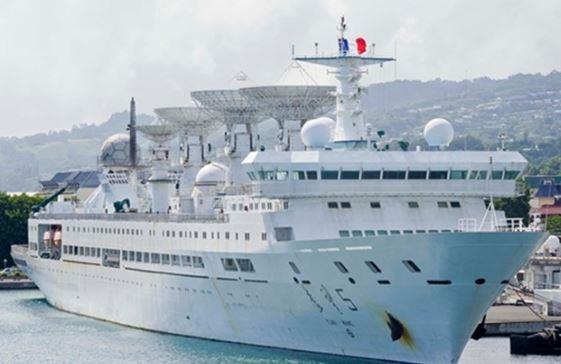 Urgent efforts are being made to reassure the Government of India that the docking of China's Yuan Wang 5 vessel at the Hambantota Port would not impact India's national security, The Morning has learnt. Former Foreign Minister Rohitha Bogollagama, referring to statements made by the defence ministry on this matter, said all communication in this regard should have been led by the foreign ministry.
The Yuan Wang 5, which is due to arrive in Sri Lanka on August 11, will remain till August 17. A Spokesperson for Sri Lanka's defence ministry has stated that the vessel will be in Sri Lanka for replenishment purposes. India's external affairs ministry has said it "carefully monitors" any development having a bearing on its security and economic interest and takes "all necessary measures" to safeguard them. "I think that that should be a clear message," ministry spokesperson Arindam Bagchi said last week.
China's foreign ministry had responded to questions about these concerns by stating that "China hopes that the relevant parties will view and report on China's marine, scientific, research activities correctly and refrain from interfering with normal and legitimate maritime activities".
Speaking to The Morning, Bogollagama, who was Sri Lanka's foreign minister from 2007 to 2010 in the first Mahinda Rajapaksa Government, said that the Government of Sri Lanka should take meaningful steps before permitting such missions or act in a manner which allows them to mitigate that with various other alternative means.
"Being the exclusive public communicator to the world at large on behalf of the State, the burden falls on the Foreign Ministry to navigate that issue. This is a sine qua non (essential condition) in foreign affairs. The defence ministry cannot communicate to the outside world. This is a vital issue and we need relationships to be maintained well. There should have been wider discussions with the stakeholders.
"These are not things that suddenly sprout up. These are scheduled with enough time, maybe even since last year. So you have to consider the purpose of the mission, the bilateral aspect of it, the regional repercussions associated with such missions, and mitigate and explain to avoid these pitfalls. The geopolitical realities must be taken into account. This should be in the hands of a very experienced foreign ministry," said Bogollagama.
The Hindu reported on July 28 that Sri Lanka's defence ministry had initially denied the scheduled arrival of the vessel.
"This has created unnecessary suspicion in the international media," said Bogollagama.
Permission for the vessel to dock at the Hambantota Port had been requested and granted during the tenure of ousted President Gotabaya Rajapaksa. However, Bogollagama stressed that "irrespective of the changes at the heads of the foreign ministry, it remains the paramount duty of the institution to continue with international engagements".
China plays an important role in Sri Lanka's economic recovery as the government seeks a bailout from the International Monetary Fund (IMF). The U.S.-based fund said last week that Sri Lanka should kick off debt restructuring talks with its bilateral lender China, suggesting that without China's agreement, an IMF programme would not be possible. Moreover, Reuters reported last week that Sri Lanka has been in negotiations with China for several months for a $4 billion aid package. In an interview with Reuters last week, Sri Lankan Ambassador to China Palitha Kohana said that Sri Lanka has also asked for more trade, investment and tourism from China, adding that a visit by new President Ranil Wickremesinghe to China is also on the cards.
On the other hand, India has provided Sri Lanka with almost $4 billion in aid this year, as Sri Lanka grapples with its worst economic crisis since Independence. Top-level Indian officials were in the country for a one-day visit in June as well.
(By arrangement with 'The Morning')