Ranil Likens Children At Protests To LTTE's Human Shields Tactic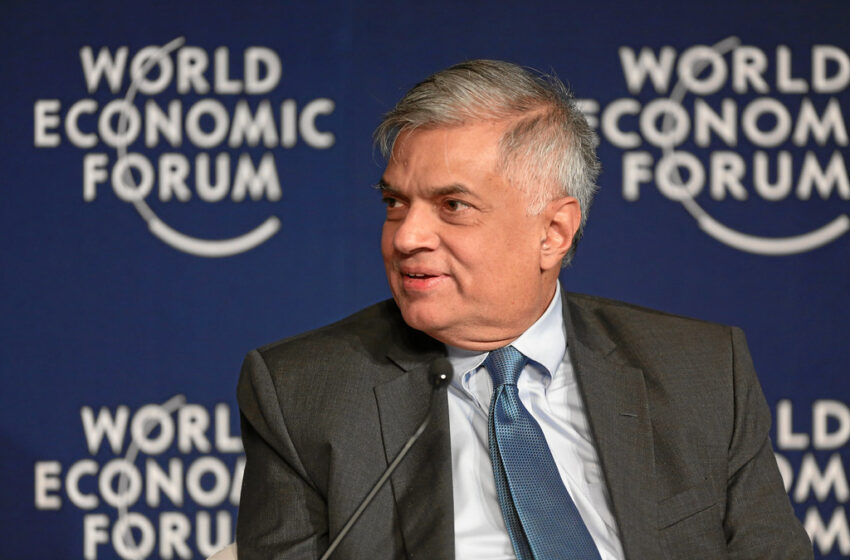 Calling for an end to bringing children to protest demonstrations, Sri Lankan President Ranil Wickremesinghe has likened the practice to the use of children as human shields by late LTTE Leader Velupillai Prabhakaran. All measures will be taken in consultation with Attorney General Sanjay Rajaratnam to prevent young children from being brought to protests, he said.
Speaking during a discussion at the Presidential Secretariat on the protection of children's rights, he said: "Taking children to protest demonstrations should be stopped. They are taking children to protests, not because they cannot be left alone at home but to be used as a human shield, similar to what Prabhakaran did. The police should be instructed to prevent such incidents from happening. If this is to continue, everyone will bring their children [to protests]; even the university students will bring children."
The President also recalled the non-justiciable Article 27 (13) of the Constitution under Directive Principles of State Policy and Fundamental Duties, which states: "The State shall promote with special care, the interests of children and youth, so as to ensure their full development, physical, mental, moral, religious, and social, and to protect them from exploitation and discrimination", in the presence of the participants at the meeting including Women and Child Affairs State Minister Geetha Kumarasinghe and senior police officials.
"The police should be told not to allow this, especially when children are being taken to demonstrations. We will also hold discussions with the AG and take all necessary steps. Otherwise, this will become a game. This should not be allowed. Children constitute a higher duty of the government," he said.
The President's statement came one day after the National Child Protection Authority (NCPA) said it would investigate allegations of parents using their children as human shields at a protest on October 9.
"There are two sides to this matter: One is about the police taking action against parents with children present, and the other is about parents intentionally exposing their children to such danger. I think that some are using children as shields, which violates international law," said NCPA Chairman Udayakumara Amarasinghe, speaking to The Morning.
On October 9, the police obstructed a peaceful protest to commemorate those who lost their lives during the "aragalaya", which began by demanding the resignation of former President Gotabaya Rajapaksa at the Galle Face Green in Colombo in April, and arrested five people including a 16-year-old who attended the said protest. A large number of police officers had gathered at the Galle Face Green, and were seen, in several videos which circulated online, arresting many of those present. Also, when the police officers sought to forcibly apprehend some men and women with young children in their hands, those who were present protested strongly.
(By arrangement with 'The Morning')