No Rift With Gotabaya, We're On The Same Page: Mahinda Rajapaksa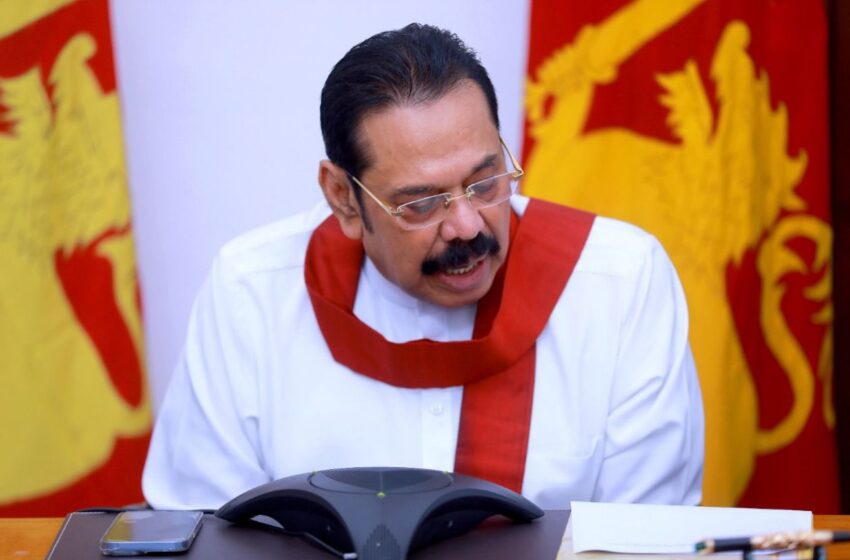 NEW DELHI: The current economic crisis in Sri Lanka that has led to spiraling prices of essentials has drawn people onto the streets calling for the ouster of the Rajapaksas—President Gotabaya Rajapaksa and his elder brother Prime Minister Mahinda Rajapaksa. Changes made by the President, including changes to the Cabinet, has done little to assuage public anger.
Mahinda Rajapaksa says public demands for resignations is not 'practical'. "We came in through a mandate. Just because certain people want us to go does not mean we will go. We have got a mandate and if people want to change us, they can do it through an election," he told 'Daily Mirror' in an exclusive interview.
Defending people's right to protest, he said Sri Lanka is a democracy and everyone has the right to express their views. Mahinda also claimed that his popularity among the masses remains undented. "These same voters will vote for me again in the next elections because they know who I am and what I am. I have that confidence. See, those masses are not protesting against me. Just because certain sections are calling on me to go, does not mean those hundreds of thousands who voted for us, want us to go."
Mahinda sought to dispel reports of a split with his younger brother Gotabaya who he says has done a 'fantastic' job. "He is the President and I respect him for that. Like everyone else we also argue, even in the Cabinet, we argue. But our arguments stop there. He is the President and I am the Prime Minister and we are on the same page."
Against the backdrop of the Opposition SJB submitting a no-confidence motion against him and some of his party legislators reportedly switching sides, Mahinda claimed he still had the numbers in Parliament. "But if the majority of MPs feel I must go, then I must go," he added.
Asked if the current situation would affect the political fortunes of his son Namal, who quit as minister recently, Mahinda said one has to be with the people. "He (Namal) cannot sell his father's name or his uncle's name or his grandfather's name to be in politics."