Mahinda Rajapaksa Quits As Lanka Crisis Takes Violent Turn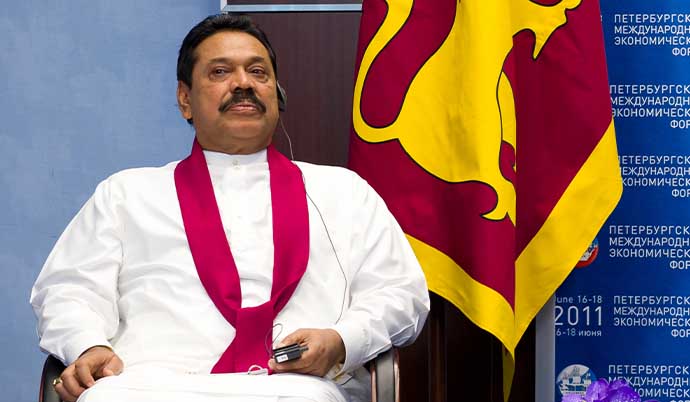 NEW DELHI: The crowds wanted Gota (Gotabaya Rajapaksa) to go but it was his brother Mahinda the prime minister who went, bowing out after two years as prime minister. And while nobody is written off in politics, Mahinda may have to be written off given the manner of his departure, with pro-government mobs assaulting people in the streets.
Some would say this was not the Mahinda who led the nation to bloody victory against the Tamil Tigers in 2009. In fact, his slide may have begun in 2020 when, ironically, he had swung a third term for himself as prime minister under his brother Gotabaya who had been elected President in 2019. That and the overwhelming presence of his family in government led to allegations of misuse of power and corruption. More and more he appeared to have lost his "golden touch", intent only on keeping the seat warm for his son Namal.
Although he yielded place to younger brother Gotabaya in November 2019, his presence as prime minister may have confirmed the impression that Mahinda would hang on till his last breath. The departure of other family members including son Namal and brother Basil in the wake of Sri Lanka's economic crisis, had made his position untenable. But his public pronouncements never indicated that.
Sample these comments:
"Just because certain sections are calling on me to go, does not mean that those hundreds of thousands who voted for us, want us to go."
"There are some groups that was always against us. It is these people who are asking us to go. But it is not practical."
Increasingly he was seen a liability by his own brother Gotabaya. Mahinda hinted at this, saying: "Gotabaya Rajapaksaa is the president so I must always respect him as the president. He may be my younger brother but that is another matter. Like everyone else we argue, even in the Cabinet we argue but our arguments stop there."
The last straw was Mahinda getting his supporters to hit the streets and attack his critics on Monday. It backfired badly. Mahinda is gone but Sri Lanka's political and economic crisis is far from over.