India, Sri Lanka To Jointly Develop Trincomalee Oil Tank Farm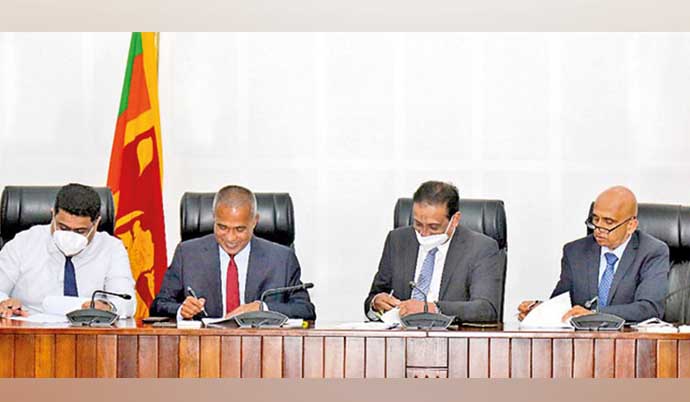 NEW DELHI: Ending decades of uncertainty, India has firmed up its role in a strategic project in Sri Lanka that had been hanging fire since the Indo-Lanka Accord of 1987.
After the Sri Lankan Cabinet gave its approval earlier this week, Lanka IOC, Ceylon Petroleum Corporation (CPC) and the Sri Lankan government have signed three lease agreements on jointly developing the Trincomalee oil tank farm in the eastern part of the island nation.
While Indian Oil Corporation's subsidiary Lanka IOC would run the 14 oil storage tanks it currently operates for 50 years, CPC would run 24 tanks. Trinco Petroleum Terminal Pvt. Ltd, set up by the CPC for the project, would develop the remaining 61 tanks in a joint venture where CPC will hold 51 per cent stake and Lanka IOC 49 per cent..
India says the project in Sri Lanka will augment bilateral energy security. "We have seen reports that the Sri Lankan Cabinet has approved the development of the Trincomalee tank farms. Energy security is an important area of our bilateral cooperation with Sri Lanka," said Arindam Bagchi, Spokesperson, Ministry of External Affairs.
"We are in consultation with the Lankan government for the modernisation of the Trincomalee tank farms. This will allow for the storage of fuel and will augment bilateral energy security," he added.
The Trincomalee Oil Tank Complex was built by the British in the 1920s. The tank complex consisted of 100 tanks with a capacity of 10,000 tons, spread over an area of 827 acres. One of these tanks was destroyed by a Japanese air strike during World War II
During his visit to Sri Lanka in October last year, India's Foreign Secretary Harsh Vardhan Shringla had been to the storage site that can hold about eight million barrels of oil. Sri Lankan oil sector trade unions have been demanding that the tanks be brought under the control of the CPC.
The signing of the agreement comes against the background of Sri Lanka seeking India's help to tide over its economic woes made worse by the foreign exchange crisis in the local economy.