India, Sri Lanka, Maldives Security Meet Lists Four Areas Of Cooperation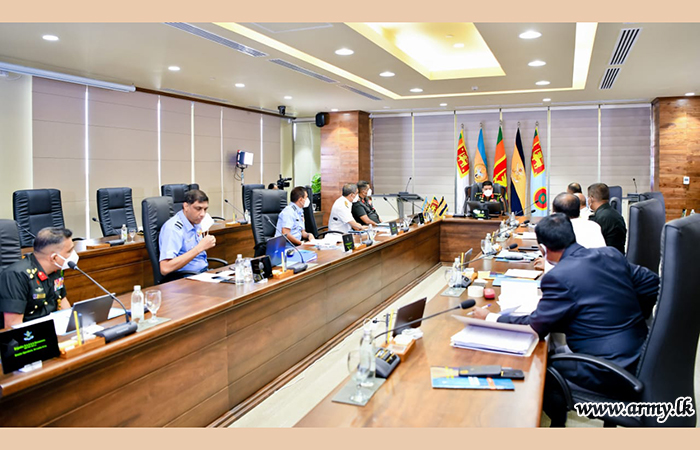 NEW DELHI: India, Sri Lanka and the Maldives have finalised four pillars of cooperation under the Colombo Security Conclave (CSC) to further enhance the effectiveness of the trilateral mechanism. The four areas are: maritime safety and security; terrorism and radicalisation; trafficking and organised crime and cyber security.
The decision to work in these specific areas was taken at the first Deputy National Security level meeting under the Colombo Security Conclave held on August 4. The virtual meeting was hosted by Sri Lanka's Chief of Defence Staff and Commander of the Sri Lankan Army, General Shavendra Silva. India was represented by Deputy National Security Adviser Pankaj Saran while Ms Aishath Nooshin Waheed, Secretary in the Maldives NSA's office participated on behalf of the Maldives. Three other nations—Bangladesh, Mauritius and Seychelles—participated as observers.

The Colombo Security Conclave is the result of the revival of an earlier trilateral maritime security mechanism which had become more or less defunct until the meeting of the NSAs of India, Sri Lanka and the Maldives took place in Colombo in November 2020 to forge closer cooperation on maritime and security matters among the three Indian Ocean countries.
The Deputy NSA-level meeting discussed specific proposals for cooperation under each of the pillars including holding regular interactions, joint exercises, capacity building and training activities.
According a press release by the Sri Lankan Army: The CSC forum, meant to further promote maritime security in the Indian Ocean Region was first initiated by HE the President Gotabaya Rajapaksa several years ago in 2011 as the platform for Trilateral Maritime Security Cooperation among India, Maldives and Sri Lanka when he was serving as the Secretary of Defence to the Ministry of Defence and revived in November 2020.
The release further added that this year's conclave also discussed current security measures, provisions, use of latest technology, bilateral cooperation and effectiveness and sustainability of such security measures among nations in the region, etc.
Sources said the meeting was marked by a convergence of views on common security threats. All participants stressed the vital role that regional cooperative mechanisms play in meeting contemporary security challenges.