Explained: Sri Lanka's Powerful President & The 21st Amendment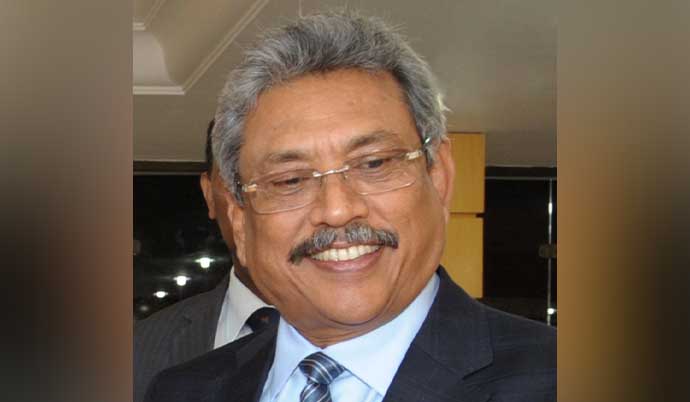 NEW DELHI: The proposed 21st amendment to the Sri Lankan Constitution, which aims at curbing the unbridled powers of President Gotabaya Rajapaksa and was presented before the Cabinet earlier this week, will be distributed among party leaders for their observations, after which it will be sent back to the Cabinet for final approval.
The 21st amendment seeks to annul the 20th amendment that gave sweeping powers to President Rajapaksa (after abolishing the 19th amendment which had made Parliament powerful over the president). The constitutional reform was a key point of the agreement between Rajapaksa and Ranil Wickremesinghe when the latter took charge as prime minister earlier this month.
With Sri Lanka going through an unprecedented economic crisis that has led to street protests, public anger has been directed at the Rajapaksas. One of the fallouts has been the resignation of Mahinda Rajapaksa as Prime Minister. There have been calls that Gotabaya quit. And that the President's executive powers be clipped.
There are two draft constitutional amendments (as private member's bills) submitted to Parliament. One is by the Samagi Jana Balawegaya (SJB) and the other by the breakaway group of 40-odd MPs from the Sri Lanka Podujana Peramuna (SLPP) who have chosen to function as Independents.
Appointments To Key Institutions
Both proposals agree that the powers of making key appointments be transferred from the President to the Constitutional Council. And that the Council should have MPs as well as citizens who are not members of any political party.
Appointment/Removal Of Ministers
Both proposals say the President needs to act on the advice of the Prime Minister on the scope and functions of each ministry and when deciding which MPs should be made ministers. Here, the SJB proposal advocates a largely ceremonial role for the President, with very limited executive powers. But SLPP suggests a rather weird arrangement in which the President can, at his own discretion, remove ministers and even the prime minister.
President Vs Parliament
As per the SJB proposal, the President will be elected by Parliament and can be removed by a vote of no confidence passed by a simple majority in Parliament. Also, the President cannot dissolve or prorogue Parliament at will. But the SLPP favours the President's power to dissolve Parliament any time after 2.5 years from its first sitting.
After a landslide win in the 2020 general elections, the Rajapaksas increased the executive powers of the President by bringing in the 20th amendment. But now, times have clearly changed.