Cracks in Colombo Port City?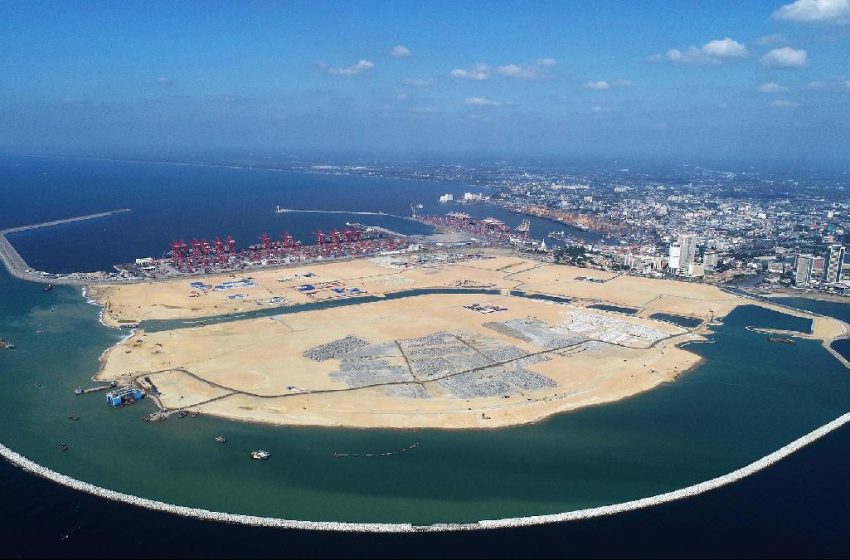 COLOMBO: The breakwater of the Colombo Port City, officially known as Colombo International Financial City (CIFC), has been damaged twice during the construction period up to now, The Sunday Morning has reliably learnt. The second and most recent incident had occurred in mid-2019 due to heavy winds that created powerful waves.
When The Sunday Morning contacted CHEC Port City Colombo (Pvt.) Ltd. Managing Director Houliang Jiang, he directed the call to the company's head of public relations.
"During construction, there were some adverse weather conditions. Like one time, there was a heavy stormy condition which had been a hindrance to the breakwater construction and there were some damage. Heavy wind created heavy waves and it damaged around 50 m of built breakwater. It was repaired at that time itself," said CHEC Port City Colombo (Pvt.) Ltd Head of Public Relations Kassapa Senarath.
While both instances of damage had been fixed by the engineers, The Sunday Morning understands that no guarantee or quality test has been conducted so far by the relevant authorities to ensure the durability of the breakwater.
Attempts made by The Sunday Morning to contact former Project Director Nihal Fernando and present Project Director Eng. Bimal Prabhath Gonaduwage were futile as they refused to comment on the matter.
Fernando said he had no right to comment on the project as he was no longer involved with the project, while Gonaduwage stressed that he needed a written request to comment to the media.
However, Senarath said quality assurance had been provided by Netherland's Royal HaskoningDHV, an independent international engineering and project management consultancy. He added the construction of the 3.2 km-long breakwater at the Port City had been completed as of last July 2019 and that it is not alarming to see certain cracks or damage at such an early stage.
"After construction was completed, there were no reports of damage because a breakwater is built step by step and is a continuous process. The reclamation was completed in January 2019, but the breakwater was still under construction at that time. Even when you build a house, you need at least six months to see the settlement cracks and other areas you need to improve. Now, even that stage has been completed," he explained.
Senarath further said the construction of the breakwater had been conducted by a Dutch company and their duty was to constantly monitor and report the progress of the construction. "Six months have passed since the construction and there were no incidents reported," he said.
Former Minister of Megapolis and Western Development Patali Champika Ranawaka also confirmed that there had been one incident reported but it had already been rectified. "The incident was due to bad weather conditions," he added.
(By arrangement with www.themorning.lk)