Undeniable Proof Of Pakistan's Proxy War Against India
Pulwama, 2019: 40 CRPF personnel martyred
 Uri, 2016: 17 Army jawans martyred
Mumbai, 2008: Over 160 people killed
Mumbai train bombings, 2006: Over 200 killed
Bombay serial blasts, 1993: Over 250 killed
NEW DELHI: The list is painfully endless, yet Pakistan's use of terrorism as a failed instrument of state policy lingers on. Despite global condemnation, harbouring, training, arming and funding terrorists against India continues, albeit with little success. Jammu and Kashmir has been the immediate target of Pakistan's proxy war against its eastern neighbour. Pakistan's devious designs and cross-border misadventures—pushing infiltrators, radicalizing gullible youth in the Valley, spreading online propaganda against India—abound. In brief, it's a three-decade-old story but the perpetrator needs to be shamed time and again.
"The terror modules, the launch pads, the infrastructure on the other side (of the LoC) still exist. Almost every other day there is an encounter somewhere in the hinterland. I don't remember the exact figures but I think in the first three months of this year, we would have already neutralized 30-35 terrorists," Army Chief Gen MM Naravane told StratNews Global earlier this month in an exclusive interview.
By foiling many infiltration bids on the LoC itself, the security forces have ensured relative peace in Jammu and Kashmir. "The number of stone-pelting incidents, IED blasts, even grenade attacks has come down. Overall, the situation is much better than what it was earlier," Gen Naravane told StratNews Global Editor-in-Chief Nitin A. Gokhale.
In 2018, there were 417 terrorist incidents in Jammu and Kashmir, the Union Home Ministry told Parliament on December 1 last year. That number came down to 255 in 2019 and 244 the next year, the junior home minister told Rajya Sabha in a written response. And last year till October 21, Jammu and Kashmir saw 200 terrorist incidents. From December 2020 to November 26, 2021, 165 terrorists were killed and 14 apprehended.
StratNews Global's team has investigated some of the cases and incidents, looked at FIRs in local police stations, spoken with locals and gained access to a list of seizures made by security forces in some anti-terror operations launched between January 2020 and September 2021, which establish a clear Pakistan hand in fomenting terrorism in Jammu and Kashmir. Consider the following:
Infiltration Bid In Rampur Sector (September 23, 2021)
Three terrorists who attempted to infiltrate across the Line of Control into the Rampur sector in Baramulla district were intercepted and eliminated by the Indian Army. According to the FIR lodged by the Army, the terrorists were identified as Sadiq Ahmad Dar, a resident of Khojabandi in Pakistan-occupied Jammu and Kashmir (PoJK), Tanveer Ahmed Butt and Mohammad Ahmad Wani, both residents of Baramulla district in J&K, who were in PoJK for the last seven to eight years.
Recoveries from the terrorists included a Sehat Insaf Card (issued by the Pakistani government as a health insurance initiative) and two ATM cards (of UBL, a private bank headquartered in Karachi) issued in the name of Tanveer Ahmed Butt (pictures given below).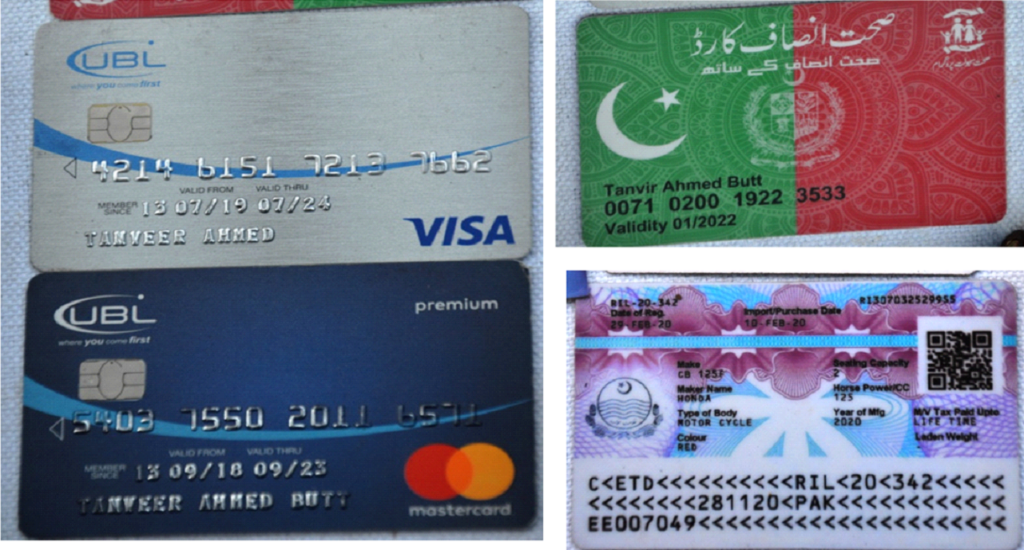 The cache of arms and ammunition recovered included five AK rifles, five pistols and 69 grenades, all with Pakistani markings. Besides, Pakistani currency notes of various denominations totaling Rs 10,300 and food items bearing Pakistani markings were also found, the FIR says (pictures given below). This corroborates the fact the J&K residents during their stay in PoJK are indoctrinated, trained, equipped & infiltrated back into India to unleash violence.
Anti-Terrorist Operation In Pulwama (October 10, 2020)
Based on a specific input received by the Pulwama police about the presence of terrorists in Dadoora, a joint operation by the police, Army and CRPF was launched. The village was cordoned off and a door to door search operation was conducted, says the FIR. The approaching security forces was targeted with indiscriminate firing from one house, in which a sepoy was injured. Two terrorists hiding in the house were neutralized during retaliatory fire and one terrorist who was about to hurl a grenade on the security forces was apprehended. He was identified as a resident of Doda, according to the FIR that also says one of the slain terrorists was a Pakistani national while the other was a resident of Pulwama district. Two AK rifles and 224 rounds of ammunition were also seized from their possession (pictures given below).
The Toll Plaza Operation In Nagrota (January 31, 2020)
At 5.30 am, two policemen on duty at the Ban Toll Plaza on National Highway 1A stopped a truck en route to Srinagar for checking. On cue, terrorists hiding in the truck started firing. The case is the first of its nature, first in the area, the FIR says. Three Pakistani terrorists were killed in retaliatory fire. Apart from weapons and ammunition, three Thuraya satellite phone handsets and three SIM cards (that were not activated) were recovered from the terrorists. Analysis of the handsets showed they were activated in PoJK (pictures given below).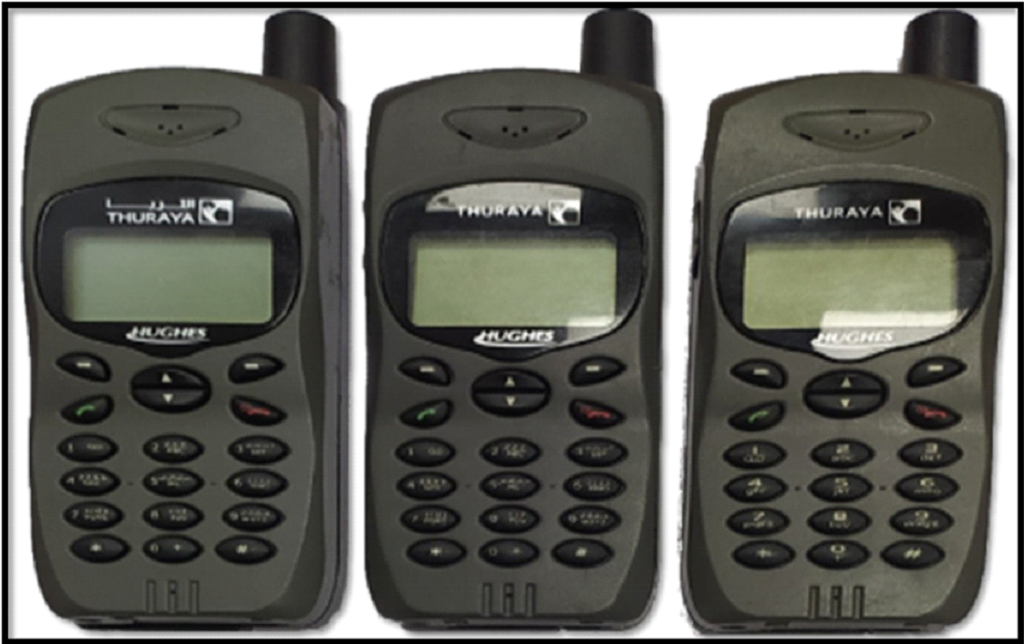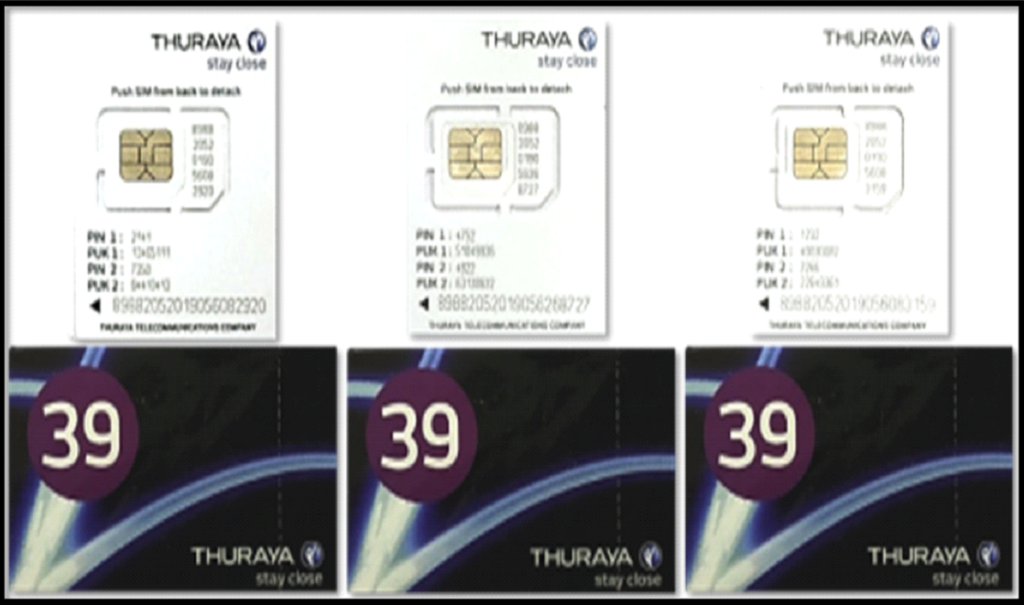 Pakistan-sponsored terrorists have also unleashed violence on easy targets, such as migrant workers, businessmen, village sarpanchs, special police officers, etc. Over 60 civilians were killed in terrorist attacks during 2020-2021.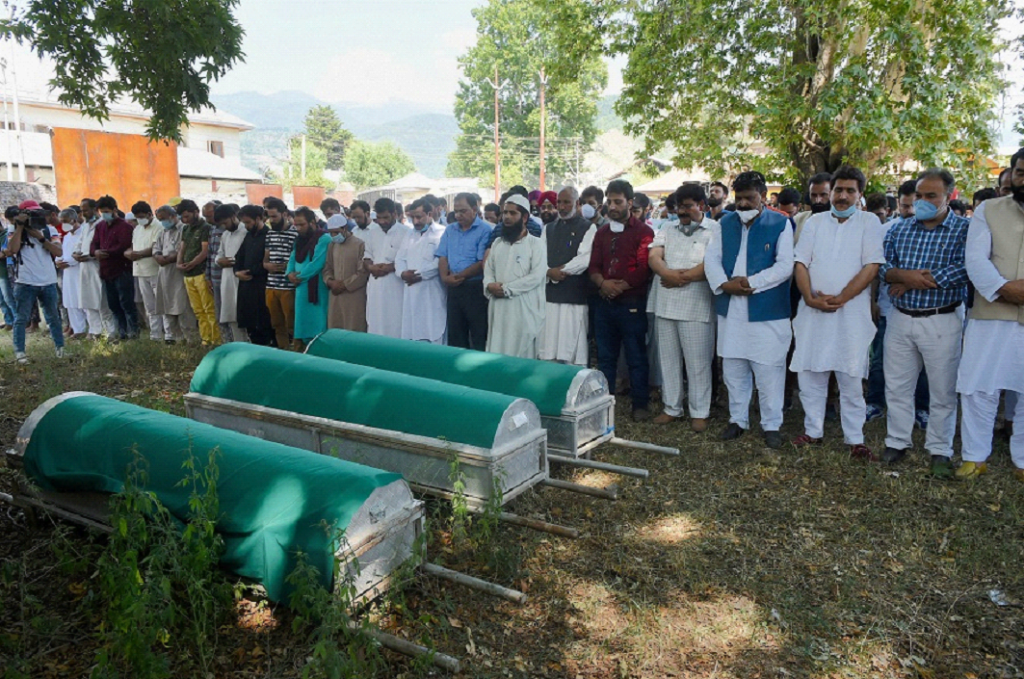 Our team's findings also found support from the Army Chief. "There has been an increased trend of targeting soft elements. Civilians being made soft targets to spread the feeling that everything is not normal. Though sporadic, they vitiate the feeling of normalcy," Gen Naravane told StratNews Global.
Pakistan has tried hard to garner international opposition against India when Article 370 was revoked and Jammu and Kashmir was made a union territory in 2019. But it failed miserably just like it did in all its past attempts.