Peddling Hate During Pandemic, The Pakistani Way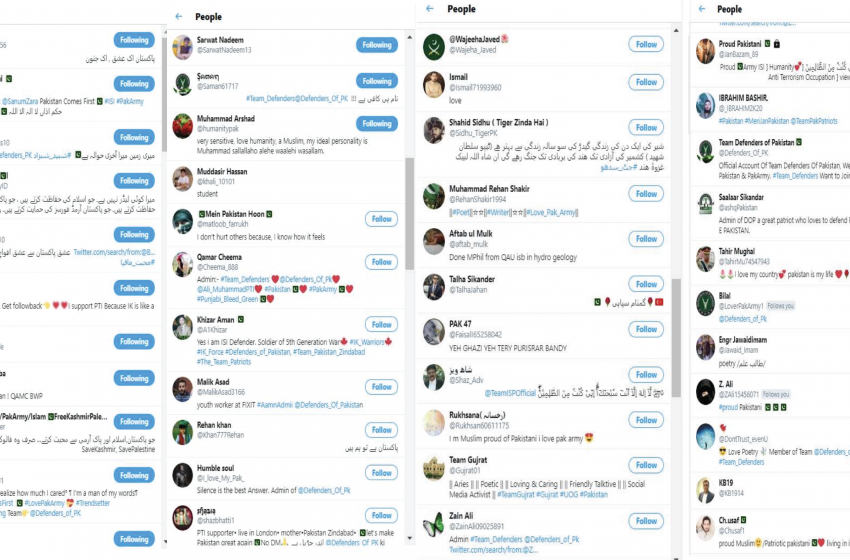 NEW DELHI: As the Chinese Virus rampages through the globe, most countries are channeling all their resources and time to dealing with the pandemic. Countries like India and reaching out to other nations, shipping essential medicines, equipment, medical help and expertise. People across the globe are taking to the social media to express solidarity and empathise with those who are in pain and suffering. All this would seem quite humane and normal behavior. But then there is a bunch of losers that has taken to the social media with a vengeance to spread another virus—HATE.
The hotbed of this cyber misadventure is Pakistan. And unleashing the so-called offensive to manipulate public perception is the Inter Service Public Relations (ISPR), a branch of Pakistan's spy agency ISI. Pakistan's economy is in tatters and the nation is heavily reliant on external aid/loan. But that seems no deterrent to investing resources into creating webs of lies, fake news and propaganda to incite doubts in the minds of unassuming social media users. Trends like "Islamophobia", "ShameOnModi" and a multitude of related hatemongering hashtags have been propagated and made viral by ISPR affiliates like "Defenders of Pakistan" (@LoverPakArmy).
Simple trend analysis has exposed their ways of functioning: a core group infiltrates ideologically leaning handles and pushes non-related pictures annotated with inciting text to raise tempers and boost social divides. The unique part is that these groups have large memberships and seem to have regions dedicated for more broadband engagements. Their activity becomes evident when identical posts are peddled by different accounts, but to the lay user even a speck of misinformation is enough to plant negativity. The Pakistani handles exploit this to injecting more poison.
These ISPR subsidiaries even exploit the 'verified' handles of important personalities in their country to push their nefarious agenda. Faced with orders from ISI, these celebrities hardly have an option but to toe the line and use their gullible followers to trend such hatred and fake news. Utilisation of every technical tool is also resorted to with 'bots' and paid promotions clandestinely applied to manipulate trends and buy prominence. These trends are then fed to software-driven fake news portals and pop-ups that push the vitriolic narratives to make them appear as 'burning' news. On many occasions, agencies have exposed such entities, but being digital in form, they are created and deleted at will and are nothing more than malicious software on the internet.
The mischief has targeted Arabic royalty as well. Recently, a Pakistani handle (@pak_fauj) changed its name to that of Omani princess Mona bint Fahad Al Said. The impersonator account was used to push offensive Islamophobic posts against India, with the intention of maligning ties between India and Oman.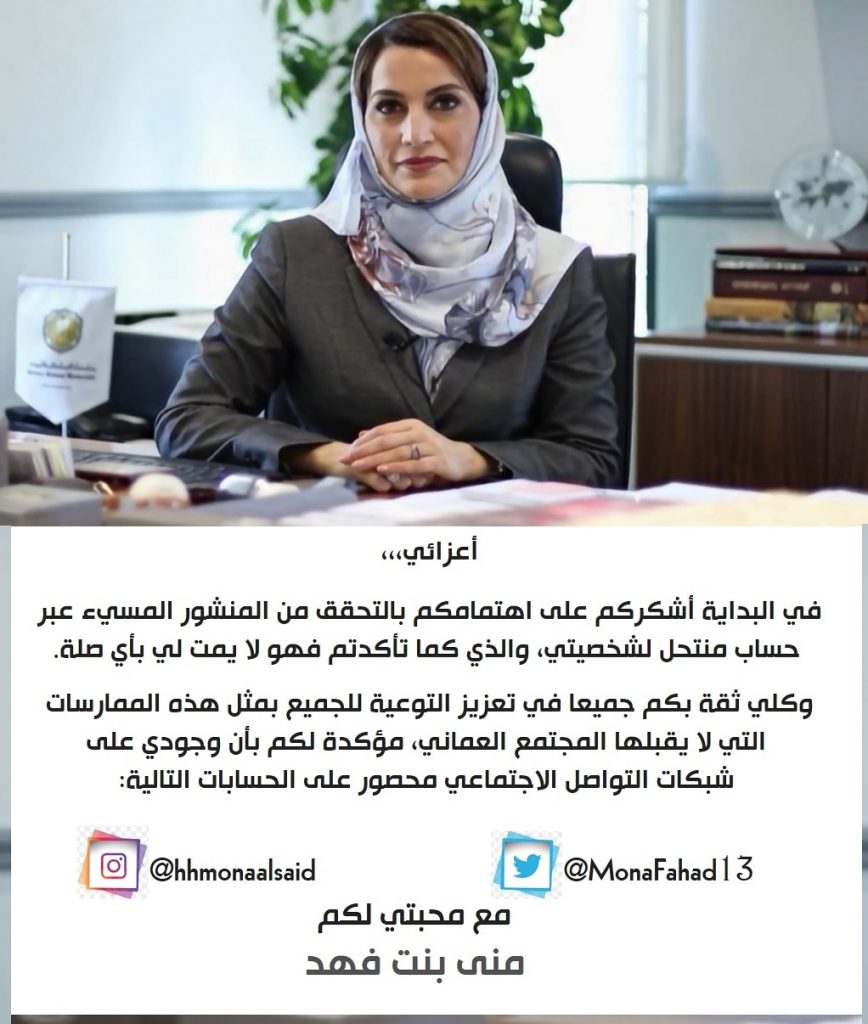 After Twitter users called out the dubious content, exposing the fake account, the Princess issued a clarification denying her involvement. "I thank you for your concern to verify the offensive post published through an account impersonating me, which you are sure that I have no connection with." India's ambassador to Oman Munu Mahawar tweeted, thanking the princess. "India values its friendly relations with Oman and will continue working closely with the Government and people of Oman to further strengthen our special relationship," he said.