Pakistan's General With Nine Lives Passes Away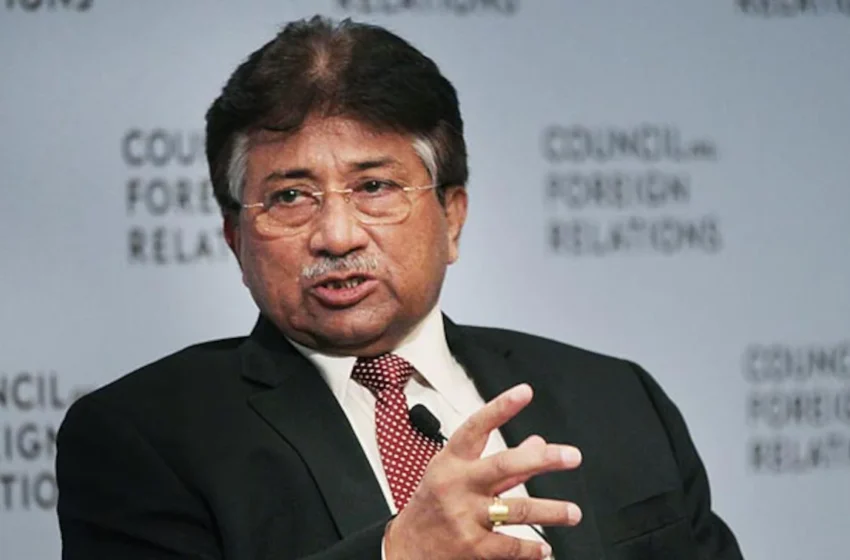 NEW DELHI: Most Indians will remember him as the architect of the Kargil war of 1999, and the subsequent bloodless coup in which he deposed Prime Minister Nawaz Sharif and ruled Pakistan for almost a decade after that. But there was a lot more to army chief-turned-president of Pakistan Pervez Musharraf, who died in exile at a hospital in Dubai after a prolonged illness today.
"He's got nine lives, and that's probably because he thinks 10 steps ahead of most people," declared the young Pakistani journalist standing ahead of me to enter the Holiday Inn in Islamabad, where the media delegations attending the 12th summit of the South Asian Association for Regional Cooperation in January 2004 were housed. The summit itself was overshadowed by intense speculation over whether then Indian Prime Minister Atal Bihari Vajpayee would meet President Musharraf and revive yet another peace process between the two countries. A bilateral summit between the two leaders in Agra two years earlier had ended in high drama, with Musharraf walking away in a huff.
But first, a little history.
Born in Delhi on August 11, 1943, Musharraf's family left for Karachi following the partition of India in 1947. His father, a career diplomat, was subsequently posted in Istanbul, where the young Pervez lived and studied from 1949 to 1956 before returning to Pakistan and joining the Pakistani Army in 1964. He fought against India during the 1965 and 1971 wars.
Interestingly enough, his thesis during his course at the Royal College of Defence studies in London argued that Pakistan's demand for Kashmir was more due to its fear of India cutting off the waters of the rivers that flowed into Pakistan from Kashmir than religion.
In 1998, Pakistan's Prime Minister Nawaz Sharif appointed him the Army chief. A year later, in the summer of 1999, India discovered Pakistan had intruded into its territory, and the Kargil war was launched. As India threatened to take the war beyond Kargil, then U.S. president Bill Clinton summoned Sharif to Washington and read out the riot act to him. Professing ignorance and putting the blame on Musharraf, Sharif ordered the withdrawal of troops from Kargil. This was the first time that an American administration was siding publicly with India against Pakistani aggression, something that Musharraf and his ISI had not anticipated.
Enraged by Sharif's decision, Musharraf and his army deposed Sharif in a bloodless coup on October 12, 1999, and he became the military head of government. In early 2001, he appointed himself President. The 9/11 attacks in the U.S., bracketed between the October 1 terrorist attack on the Jammu and Kashmir State Assembly complex and the December 13 attack on Indian parliament by Pakistani terrorists dramatically changed the dynamics of the region. As India mobilised for a war, the U.S. urged restraint.
As U.S. bombers relentlessly pounded Afghanistan for refusing to hand over 9/11 mastermind and al-Qaeda leader Osama bin Laden, sending the ruling Taliban scurrying for refuge in Pakistan, Musharraf did a volte face, agreeing to side with the U.S. in the war on terror. The subsequent strikes on terrorist camps in the northwest frontier province angered the militants, who made several botched attempts on his life, leading to the reputation of him having more lives than a cat. But behind the scenes, he ensured that the Americans backed him by insisting that only he could stop militants from taking over Pakistan, while at the same time using American money to fund and harbour the same militants, including Osama bin Laden, who was eventually taken out by U.S. special forces at a compound in Abbottabad, a military cantonment, in May 2011.
At the SAARC convention centre in Islamabad, Vajpayee made Musharraf sweat for a while before finally agreeing to shake hands and launch yet another short-lived peace process.  Besieged both at home—by those who felt he had sold out to the Americans—and by the Americans who were growing more demanding, it was a very difficult tightrope to walk. As more damning evidence kept piling up each day linking Pakistan with terrorism and nuclear proliferation, he knew that despite his bluster about having nine lives, his time was running out. This was driven home further during his visit to China in November 2003, where he was urged to negotiate and compromise with India in order to resolve the conflict plaguing the nation since Partition. Musharraf announced elections for 2008 and allowed former Prime Minister Benazir Bhutto to return home and contest. But she was assassinated while campaigning in Rawalpindi, where the military headquarters is located.
Musharraf's attempt to maintain a face of democracy by seeking a re-election to the presidency was shot down by the supreme court, which said he could not be army chief and president at the same time. A cornered Musharraf responded by citing growing terrorist threats to declare a state of emergency and suspended the constitution for the second time.
When the elections were finally held in February 2008, Musharraf's party was routed and the new coalition government immediately launched impeachment proceedings against him for violating the constitution. Musharraf quit as president in August and after a period of self-imposed exile in London and Dubai returned to Pakistan to contest the 2013 elections. Instead, he was arrested and charged not just with violating the constitution but also for abetting the murder of Benazir Bhutto, and remained under house arrest until 2016, when he was allowed to seek medical treatment for amyloidosis. He was convicted on charges of high treason and sentenced to death in absentia, a ruling that was eventually overturned by a special court in early 2020. But his health prevented him from returning to Pakistan, and his nine lives finally ran out before he could return to his homeland. For an old soldier, that is punishment enough.