A Guide To Contemporary China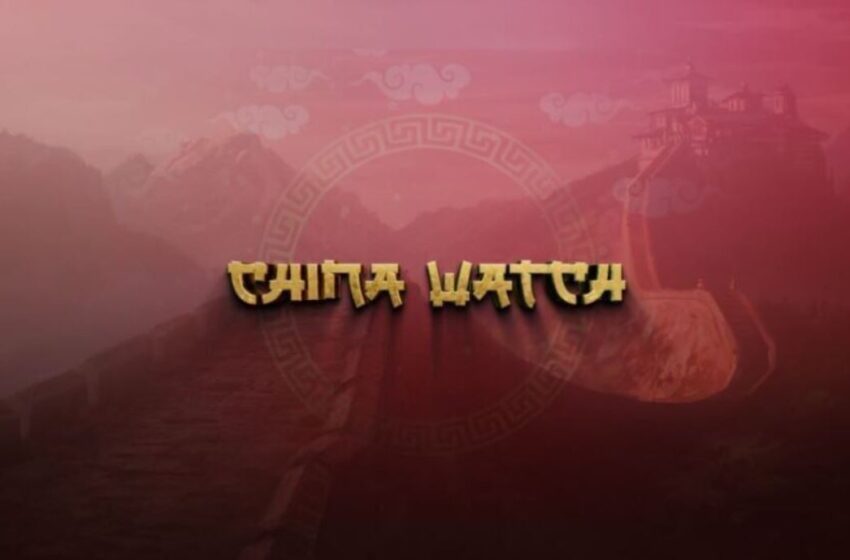 China Establishes 'Demonstration Zones' For IPR Protection
China wants its entrepreneurs to play a bigger role in promoting scientific and technological innovation and one of the best ways to secure that is through better securing intellectual property rights (IPR). The government will establish demonstration zones for IPR protection by 2025, according to a recent government notice. Twenty cities and regions will be developed into IPR protection highlands by 2025. The demonstration zones will focus on strengthening the overall deployment of IPR protection, improving the legislation around IPR protection, and strengthening the whole chain protection of IPR.
Source: Xinhua
Robots Help Conduct Surgeries
A Shanghai-based robotics enterprise has developed a four-arm laparoscopic surgical robot that helps doctors carry out complex surgeries in narrow spaces. Four-arm laparoscopic surgical robots, deemed among the most advanced, are technologically complex systems ranked first among high-end medical devices prioritized in the country's five-year industrial scheme. The technology was approved for commercial application by China's drug regulator in January. Doctors say the implications are huge. More precise and less invasive robotic surgery could result in less blood loss and better rehabilitation. In prostate cancer surgeries, a robot-assisted operation could result in only one-tenth of blood loss compared with conventional methods.
Source: Sixth Tone
E-Sports University Degree
The University of China, located in Nanjing, has become the country's first school to set up an esports-dedicated course. The four-year course is intended to dispel reluctance on the part of parents who fear their children might experience video game addiction — a globally recognized illness by the World Health Organization. But professional e-sport gamers say there is a difference between themselves and amateurs. "Amateur gamers game out of affection. They don't need to go through a standardized training process whereas professional players are usually dead serious about every game and strive to give it their all," says Qunkai Wang a professional gamer. Wang believes e-sport courses, "lay a solid foundation for core competitiveness in the esports job market."
Source: Radii China
Neo-Chinese Fashion
Chinese fashion is seeing a new trend amongst Gen Z called "neo-Chinese fashion." This style combines modern Western wear and traditional Chinese elements. This has inspired Chinese designers to use more traditional ornaments such as the buttons and loops of the Chinese frog button and wrap fronts when designing daily wear. A Chinese-embroidery jacket matched with a pair of jeans and trainers is also becoming popular. The trend is not confined to clothes. A McKinsey report says changes in consumer attitudes are driving the growth of local brands. Baidu search data shows that from 2009 to 2019, consumers' attention toward Chinese brands increased from 38 percent to 70 percent, with millennials becoming the main buyers of domestic products.
Source: Global Times
Exploring The 'Mysterious Places' Of Museums
A reality show called The City of Museums is entertaining audiences by with what it calls the "mysterious places" of museums. Anchored by Shan Jixiang, former director of the Palace Museum and two other hosts, the trio delves into eight landmark museums in Beijing. This means that they get into areas that have yet to open to the public and tell the lesser-known stories of the exhibits in each museum. For instance, a much-ignored panda museum specimen in the National Zoological Museum of China, was found to have an interesting past and its story was told by veteran zoo-keeper Wang Wanmin who spent many years taking care of it. The producers hope such stories will inspire more Chinese to visit museums
Source: China Daily
Tea Brings Prosperity To China's Highest Village In Jiangsu
Standing at an elevation of 581 meters above sea level, Dazhuyuan is the highest village in east China's Jiangsu Province. Every household there engages in the planting of tea trees, with over 3,000 kilograms of high-quality tea connecting the village with the outside world and markets across the country, generating several million yuan in income for local tea growers. Local Chinese officials say this is due to a rural revitalisation programme introduced in 2019, when an ecological tea cooperative was built in the village. A tea factory, covering 210 square meters and equipped with various processing machines, was also built. The result is that the collective annual operating income of the village increased to 1.7 million yuan ($246,600) in 2021 from a mere 200,000 yuan in 2018, and with the annual per capita income of the villagers having exceeded 30,000 yuan in the same period.
Source: People's Daily