A Guide To Contemporary China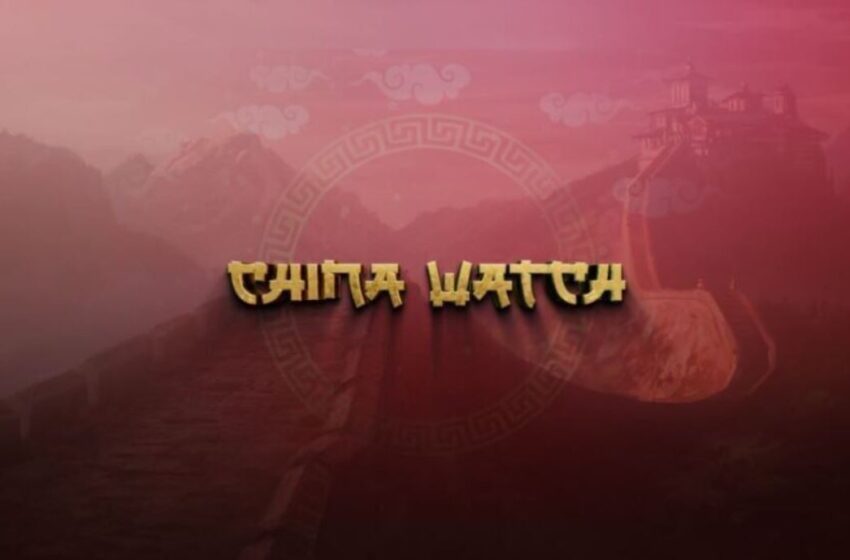 Unafraid Of Humans
Unusual animal sightings are on the rise. Large, rare animals are showing up unexpectedly in towns and villages across the country — often for the first time in decades, or even centuries. Elephants hadn't been seen near Kunming, the capital of southwest Yunnan province, for around 1,000 years. Until last June, when a 15-strong herd entered the city's outskirts after marching 500 kilometers from the forests of Xishuangbanna Prefecture. Snow leopards normally avoid all contact with people. But in March, one was filmed near a primary school in Menyuan, a town in northwest Qinghai province. Dazed after leaping straight into a glass wall, the cat was captured and released back into the wild. Conservationists say that the increase in conservation efforts appears to be driving changes in animal behaviour. Many species are expanding their habitats and increasingly straying into residential areas. In some regions, they even appear to be losing their fear of humans.
Source: Sixth Tone
Film On Livestreamers
China is a country of livestreamers on social media and their trials and tribulations are recorded in Long Live The Soul, a new documentary that shines the spotlight on several ordinary content creators living in Yiwu city in Zhejiang province. It premiered at this year's FIRST International Film Festival on August 2, winning the title of best documentary. Yiwu city, which has been dubbed 'The World's Capital of Small Commodities,' houses a small village — also an industrial park specializing in ecommerce — called Jiangbei Xiazhu. According to the Chinese publication The Paper, the village's community is made up of some 5,000 livestreamers, many of them immigrants from rural China. Their lives and aspirations are said to have been the inspiration for the film.
Source: Radii China
China's Version Of 'Big Boss'
China's Gen Z are obsessed with love and relationship and so it's no surprise that the second season of the hit variety show Twinkle Love, has reached a mass following. Showcased on the video platform Youku, it follows eleven young people who are about to graduate from university. They take a 15-day tour to various places around China, including Macao and Zhuhai, and their interaction show audiences what 20-something Chinese people think about the world and love. Celebrities sit in the broadcast room and analyse the videos of these young people and pass comments on which the internet viewers can comment, agree, or disagree. Some actions by contestants have caused mass debate accounting for the show's popularity
Source: Global Times
Xi Praises Garbage Collector
When Li Peisheng, a garbage collector, wrote a letter to President Xi Jinping, expressing his resolve to contribute to guarding Huangshan Mountain and building a "beautiful China", he probably didn't expect a reply. But he did receive one from Xi, who praised him for his long and dedicated efforts to keep the mountain clean Li's role is unique in that he's not just any garbage collector Every day he and the cleaning team negotiate steps up the mountain and then use the ropes to access areas where rubbish has been discarded. Given that the peaks reaching a height of 1,864 meters it's a dangerous and laborious job. Fully equipped, Li negotiates the cliffs about five times a day. He has been doing so for 23 years.
Source: China Daily
Podcast On Chinese Poetry
Cai Zongqi may have lived in the US for over 40 years but his passion to spread Chinese literature and poetry remains strong. What's more he's using new media to do it. Cai who is a retired teacher of Chinese literature at the University of Illinois Urbana-Champaign, initiated a "How to Read Chinese Poetry Podcast" program in 2022, inviting a dozen renowned sinologists as presenters. The program has been listed as a priority cultural exchange project by Lingnan University in Hong Kong. Cai himself has so far hosted over 10 episodes with each covering major poetic genres from all Chinese dynasties. In the podcast, poems are read aloud in English and Mandarin, as well as in Cantonese for Tang and Song poetry, with classical Chinese music in the background. Asked as to what the reader can learn from Chinese poetry, Cai holds that Chinese poems are a source of resilience of Chinese culture. Reading Chinese poems may help readers, both Chinese and American, comprehend present life from a brand-new angle and live a better life.
Source: Xinhua
Urban Biographies The New Trend
An interesting trend is making its way into Chinese literature: urban biographies. The "Silk Road Hundred Cities Biography" launched by the China Foreign Publishing Administration, is one of 37 published biographies of cities at home and abroad. Wang Quan, editor-in-chief of "Guangzhou Biography", said that not only Guangdong, but also the whole country is launching urban biographies that write local memories and spirits and build urban cultural identity. Chen Jianhui, a professor and doctoral supervisor at South China Normal University says the writing is in response to the process of urbanization in China, which is accelerating, and it is urgent for everyone to re-understand the cities in which we live.
Source: https://news.ycwb.com