Can General Naravane's Nepal Visit Bring About A Thaw In Ties?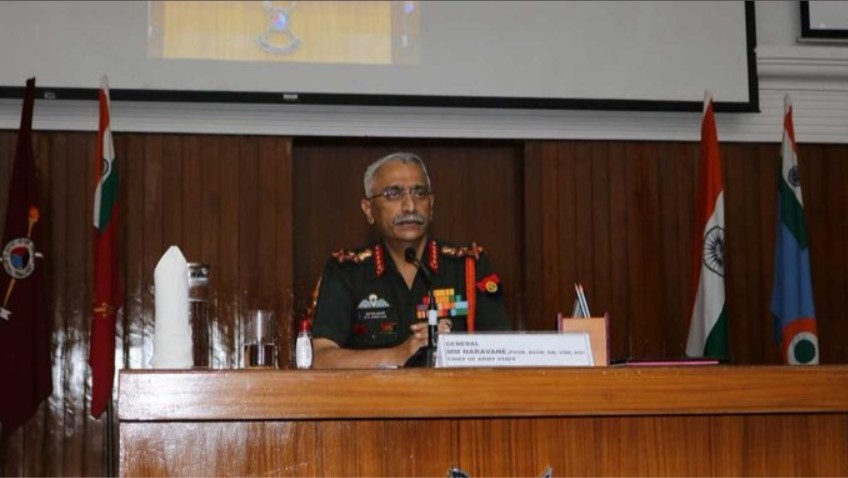 NEW DELHI: India's Army Chief General MM Naravane is an unlikely candidate to repair the recently strained India-Nepal relations but his three-day visit to Kathmandu beginning today might just be the opening that both sides have been looking for to mend ties after months of bickering and bitterness. Traditionally, all Indian Army Chiefs are conferred the rank of Honorary Chief of the Nepalese Army as soon as they can travel to the capital of Nepal. This practice has been followed since the 1950s.
In 2020, a combined fallout of the Covid-19 pandemic and Nepal's act of publishing a new map showing, controversially, some parts of India as Nepalese territory delayed the ritual. Gen. Naravane's remark earlier this year that Nepal was deliberately publishing a wrong map "at someone else's (read China) behest", added fuel to the fire. Nepal's Prime Minister KP Sharma Oli, a known India-baiter and China supporter, did not help matters with his belligerent and non-cooperative attitude towards New Delhi.

In the past few months, however, tempers have cooled in Kathmandu after India decided to act tough and refused to join any formal talks between the foreign ministries as suggested by Nepal. The message has perhaps been driven home quickly. Kathmandu relented and reached out to Delhi for a possible reset in relations.
Gen. Naravane's visit, already overdue, is therefore seen as a low hanging fruit to initiate the thaw. Relations between the Indian and Nepalese armies have always been excellent, irrespective of the political regimes in power in both countries. More than 30,000 Nepalese citizens serve in the Indian Army's Gorkha regiments. There are over one lakh ex-servicemen in Nepal who receive pension from the Indian Army.
Two weeks before Naravane's trip, Chief of India's foreign intelligence agency, the Research and Analysis Wing (R&AW), Samant Kumar Goel had visited Nepal and met all key players in the security and political establishment. And contrary to normal practice, the R&AW Chief's visit became quite a publicity event, at least in Kathmandu. Like Goel, the Indian Army Chief is also set to meet Oli during his visit.
What happens next will depend on how well Gen. Naravane's visit goes. This trip could be followed up by talks at the Foreign Secretary level, all indications suggest, bringing the relationship between the close neighbours back on the rails in the coming few months.