Myanmar Coup: What Happens To India-funded Connectivity Projects?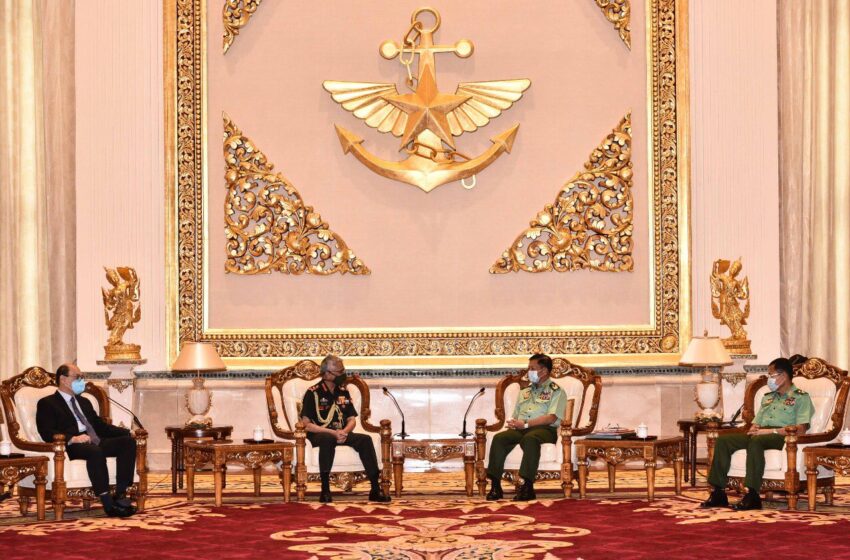 NEW DELHI: The army coup in Myanmar may have set back India's ambitious Act East Policy, putting a question mark on completion of key connectivity projects linking the landlocked Northeastern states with Southeast Asia. Delhi has been pushing to complete the already-delayed India-Myanmar-Thailand Trilateral Highway project and the Kaladan Multimodal Transit Transport Project that would have given a fillip to greater trade and people to people ties with the 10-member states of Association of South East Asian Nations (ASEAN).
"Myanmar has moved to a military regime… and with the current political developments there no one can do anything. Can India talk to Myanmar on the connectivity projects in the current situation?… So now one year, even two years could be wasted," a source told StratNews Global. "The gains from development in the Trilateral Highway will remain uncertain until the political environment improves and bilateral communication becomes normalised," the source added.
India and Myanmar share more than 1600-km of land border touching Arunachal Pradesh, Nagaland, Manipur and Mizoram—and also a long maritime boundary. Foreign Secretary Harsh Vardhan Shringla had said in October last year that India and Myanmar were working to operationalise the Sittwe Port, part of the Kaladan multimodal project. "Despite the challenges caused by the Covid pandemic, we are working towards operationalising the Sittwe Port by the first quarter of next year (2021)," he had indicated during virtual consultations with his Myanmar counterparts. In a similar vein, External Affairs Minister S. Jaishankar, in a letter to Asom Gana Parishad (AGP) MP Birendra Prasad Baishya last October, promised an all-out effort to complete the India-Myanmar-Thailand Trilateral Highway project.
The Kaladan project involves a grant of $484 million from India and, when completed, will comprise an integrated port and inland water transport terminal in Sittwe, dredging and development of a navigation channel along the Kaladan river from the port of Sittwe until Paletwa (in Myanmar), and building a road from Paletwa to Zorinpuri, on the Mizoram border with Myanmar. Sittwe port is being upgraded to receive vessels up to 6,000 dwt. When ready, goods from Sittwe can be carried by barges on the inland waterway over the Kaladan river till Paletwa, from where they would be transported by road up to Mizoram in India.
Crucially, the Kaladan project will provide sea access to the Northeastern states, develop an alternate transport network and significantly reduce the traffic load over the only connecting link by land through the narrow Siliguri corridor.
The 1,360-km Trilateral Highway will extend from Moreh in Manipur through Tamu in neighbouring Myanmar and onto Mae Sot in Thailand. Conceived in 2002, it was to be completed by 2015. The cost of the construction is estimated at $140 million. The highway, proposed to be extended to Cambodia, Laos and Vietnam, is expected to boost trade and commerce in the India-ASEAN Free Trade Area as well as with the rest of Southeast Asia.
India has taken up the construction of two sections of the Trilateral Highway in Myanmar. These include the Kalewa-Yagyi section (120.74 km), 69 bridges along with the approach road on the Tamu-Kyigone-Kalewa (149.70 km) road section. Both the projects are being funded by Government of India grants.
According to the source, who had gone to see progress of the Trilateral Highway in Tamu early last year, work was on at full swing on the road connectivity project and improving the around 70 bridges along the highway. "The old narrow bridges (many of them are bailey bridges of World War II vintage), have been broadened with sufficient breadth for a cargo truck to pass. The bridges (on the Myanmar side) are being widened and repaired with India's technical assistance and support," the source added. A Motor Vehicles Agreement is also being wrapped up for seamless movement of cargo and passenger vehicles between the countries.
Completion and operationalisation of both the projects are crucial for India's diplomatic focus on the Mekong sub-region comprising Cambodia, Laos, Myanmar and Vietnam that connect the Bay of Bengal to the South China Sea by land. This comes as China has been aggressively increasing its footprints in the Mekong sub-region through trade and investment and by building rail and road networks and laying energy pipelines. China had maintained good equations with the previous military junta and taken forward its projects there and would do so now.
India is not far behind, maintaining good relations with the Myanmar military even when the democratically elected government of Aung San Suu Kyi was in place. Current strongman and coup leader Senior General Min Aung Hlaing was in India in 2019 and the armies of both countries hold joint exercises. India has recently provided 1.5 million doses of Covid vaccine to Myanmar and assured further humanitarian assistance. Add to that, for the first time last October, Shringla and Army Chief Gen. MM Naravane were in Myanmar together for consultations. The diplomatic ground work remains firm and, hopefully, work on these key projects could even be speeded up.
(The author is a senior journalist on the foreign policy beat. Views expressed in this article are personal.)