Sri Lanka, Maldives Cite Major Threats In Region, Laud India's Response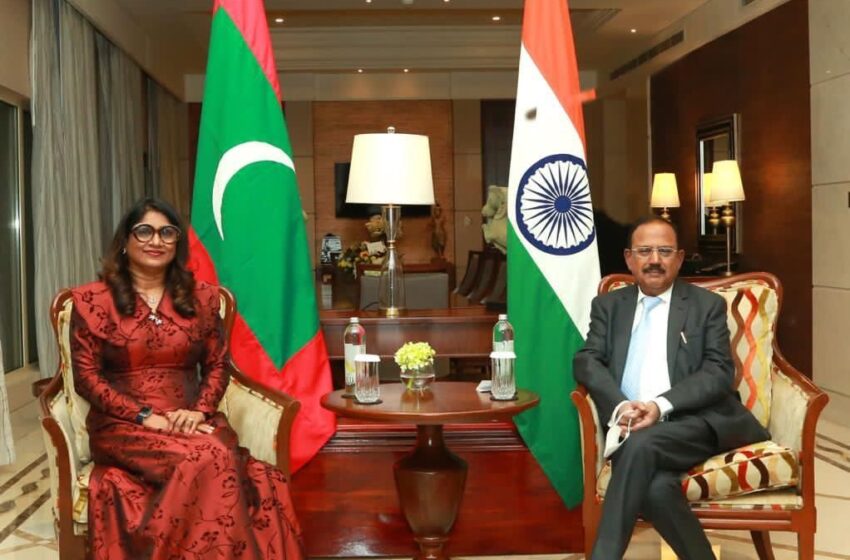 NEW DELHI: Terrorism and the threat of radicalisation remain major threats to nations in the Indo-Pacific, Maldives Defence Minister Mariya Didi said at a virtual address during the Defence Conclave organised by BharatShakti web portal in Delhi.
"Whether it has been the Christchurch attack, the Easter Sunday bombing in Sri Lanka or the terror attack in the Maldives (on former president Mohamed Nasheed) terrorism and threat of radicalisation remain key concerns. The Colombo Security Conclave (a new mini-lateral between India, Sri Lanka and Maldives) has made a beginning. But the momentum needs to be kept up."
She noted that "India's constant bid to robustly promote security and growth for all under Prime Minister Modi's SAGAR initiative had helped to push forward a free and open Indo-Pacific under the grouping of the Quad."
Maldives and Sri Lanka have welcomed the revival of the trilateral NSA-level meeting last year to discuss maritime security, followed up more recently by another meeting at the deputy NSA-level in August this year, focussing on marine security, human trafficking, counter-terrorism, and cyber security.
Kamal Gunaratne, Sri Lanka's defence secretary, said close coordnation between the three capitals and the efforts of the strategic and academic community, had helped provide a "stable platform by which sound assessments on defence and security of the IOR could be maintained." He stressed that policing of the world's most important regions was essential as it faced threats today from external actors, terrorism and radicalisation, sea piracy, and both human and drug trafficking. Such threats needed to be fought jointly if stability was to be ensured.
"We as neighbouring countries must build common ground on securing the IOR as this is essential not just for economic growth but for common well-being as well. As the pandemic has shown there has long been a negligence in a joint response to health security. But it's not just health security, environmental security has been long sacrificed at the altar of economic gain. We need better coordination and joint naval patrolling to tackle issues such as humanitarian assistance, disaster relief, capacity building and most importantly – intelligence sharing."
The Indian Ocean Region, extending from the Mallaca Straits in the East to the Straits of Hormuz in the West, is home to three billion people and the main artery through which 40% of the world's oceanic trade, two-thirds of the world's oil trade and around one-third of global cargo trade passes. This makes it essential that security and stability is maintained and for that India can and should take a leadership role.
Didi said that India-Maldivian relationship had only strengthened with President Ibrahim Solih's "India First" policy, reciprocated through Prime Minister Modi's announcement of a "Neighbourhood First" policy when he visited Male in 2019. "India is our first and best responder at all times of need. Whether it was the coup attempt in 1988, the tsunami in 2004, the water crisis in 2014 and now Covid-19, India has always been there for us. We wish India all the best in its bid to become a Self-Reliant India (Atmanirbar Bharat)."