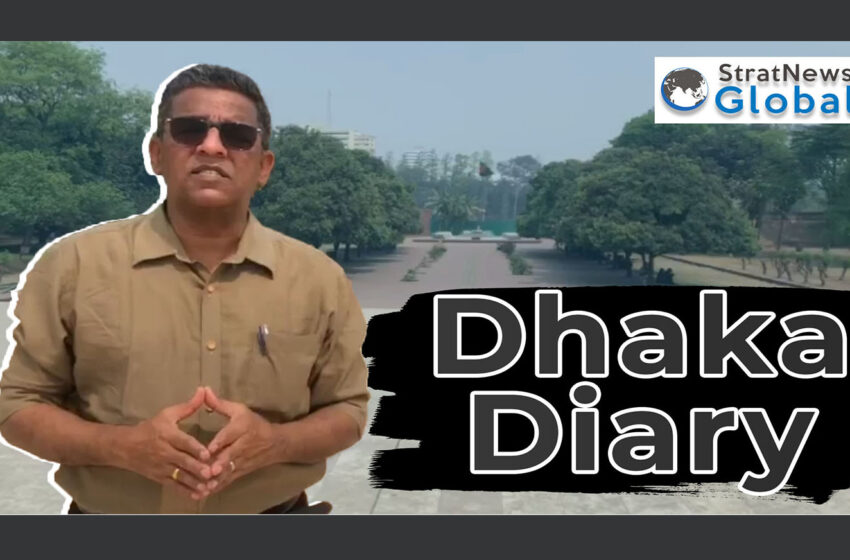 Packed Day 1 For PM Modi
Prime Minister Narendra Modi had a tight schedule on Friday, the day he arrived in Bangladesh on a two-day visit. Prime Minister Sheikh Hasina received him at the airport. His first stop was at the National War Memorial in Savar on the outskirts of Dhaka. After placing a wreath to liberation war heroes of Bangladesh who laid down their lives for the independence of the country, Modi wrote: "their valour will continue to inspire future generations to fight injustice & defend the cause of righteousness".
From the moment he arrived at the Pan-Pacific Sonargaon Hotel, Modi had a series of meetings with a cross-section of the Bangladeshi society, including leaders of the ruling alliance, the Opposition, minority community and youth icons—achievers in diverse fields—before starting his meetings with government leaders. Foreign Minister of Bangladesh Dr AK Abdul Momen was the first to call on the PM along with his officers. On the Indian side, NSA Ajit Doval, Foreign Secretary Harsh Vardhan Shringla and India's High Commissioner to Bangladesh Vikram Doraiswami were part of the discussions.

Gandhi Peace Prize Handed Over
Later in the day, Modi handed over the Gandhi Peace prize given to Sheikh Mujibur Rahman—the only person so far to receive it posthumously—to his daughters Sheikh Hasina and Sheikh Rehana. Incidentally, Modi wore a black half jacket, as Bangabandhu Mujib did during his heyday, as a tribute to the founder of Bangladesh. The main event to mark 50 years of Bangladesh's independence and the birth centenary of Mujibur Rahman took place at the National Parade Ground. Both Modi and Hasina paid tributes to Indian military personnel for their sacrifices and bravery during the liberation war. Some 1971 war veterans from India were also part of the special invitees at the main function.
Protests, Clashes Against Modi's Visit
The Baitul Mukarram National Mosque area in Dhaka turned a battleground on Friday as clashes broke out between a section of worshippers and ruling Awami league members. As some worshippers started chanting slogans against Prime Minister Modi, leaders and activists of the ruling party student wing Bangladesh Chhatra League (BCL) swooped down on them with local weapons at the mosque's north gate area, local media reports said.
Prothom Alo, a leading digital news platform, said, on Thursday, Jubo Odhikar Parishad clashed with police in the city's Motijheel area while protesting against Modi's visit. On Thursday evening, left-leaning students' organisations were attacked on Dhaka University campus allegedly by BCL activists during a demonstration against Modi's visit. At least 14 people, including journalists, were injured at the attack. Some reports claimed trouble erupting in Chittagong too later in the day.