Boundary Settlement Needs Will, Not Muscle: Aggressor China Can Learn From India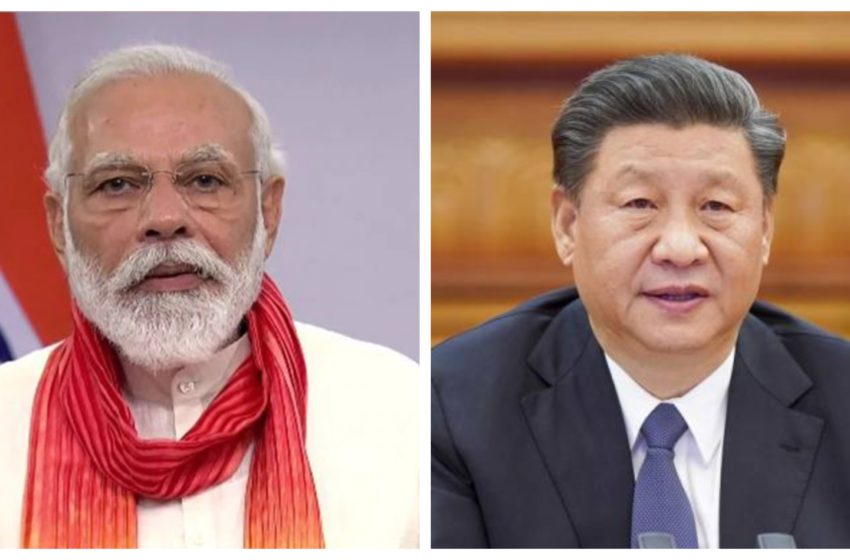 "Now, plenty of critics, both sides, claim nothing has been done to retake forcefully or physically the South China Sea. Alam mo (You know), unless we are prepared to go to war, I would suggest that you better just call off and treat it as a diplomatic endeavour."
–Rodrigo Duterte, President of the Philippines in his State of the Nation address on July 27, 2020
NEW DELHI: A ruling by The Hague-based international arbitral tribunal in 2016 that went in favour of the Philippines after it hauled China before it over their contesting claims in the South China Sea was summarily rejected by Beijing though it was legally binding.

While Duterte is known for his proximity to Beijing, it's also a truism that there is no way the Philippines can ensure that China abides by the tribunal's ruling.
The Philippines isn't the only southeast Asian country dealing with Chinese aggression in the maritime domain. Bhutan is facing increasing muscle-flexing as China seeks to claim Bhutanese territory, be it Doklam or, more recently, the Sakteng Wildlife sanctuary that borders India.
Contrast China's territorial belligerence with its neighbours with the manner in which India has settled both land and maritime boundary issues with Bangladesh.
In 2009, Bangladesh referred its dispute with India over the Bay of Bengal waters to The Hague tribunal and won the case. The tribunal awarded Bangladesh 19,467 sq km of the 25,602 sq km sea area in the verdict that came in 2014.
Unlike China that rejected the tribunal's order when it lost the case against the Philippines, India decided to honour the tribunal's order when Bangladesh won. "We respect the verdict of the Tribunal and are in the process of studying the award and its full implications," the Ministry of External Affairs had then said.
Both New Delhi and Dhaka showed how good neighbours should conduct themselves even when one of them has lost. "We believe that the settlement of the maritime boundary will further enhance mutual understanding and goodwill between India and Bangladesh by bringing to closure a long pending issue. This paves the way for the economic development of this part of the Bay of Bengal, which will be beneficial to both countries," India said. Then Bangladeshi foreign minister Mahmud Ali called it "a victory of friendship between Bangladesh and India".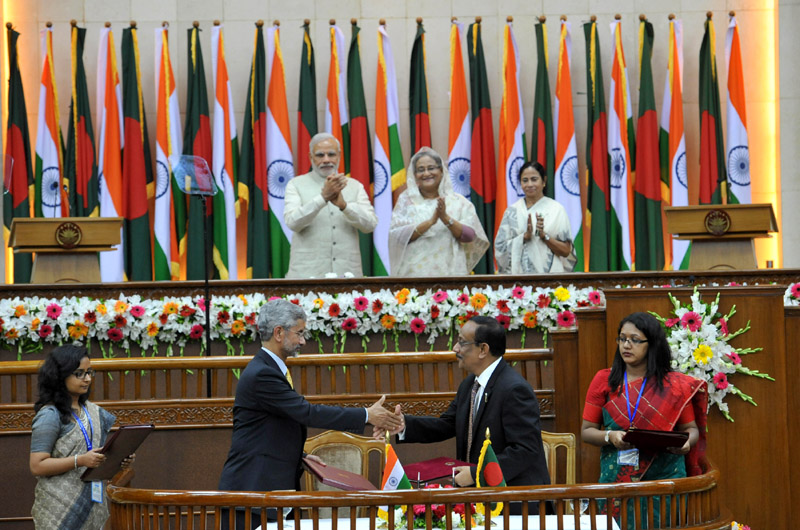 It's the same spirit of good neighbourliness that saw the 1974 Land Boundary Agreement (LBA) between New Delhi and Dhaka being operationalised four decades after it was signed. Once the Prime Ministers of the two countries decided to get things done in June 2015, they swapped territories—India received 51 enclaves from Bangladesh while it parted with 111 enclaves. The neighbours also managed to work out the citizenship issue of the 53,000-odd residents in these enclaves.