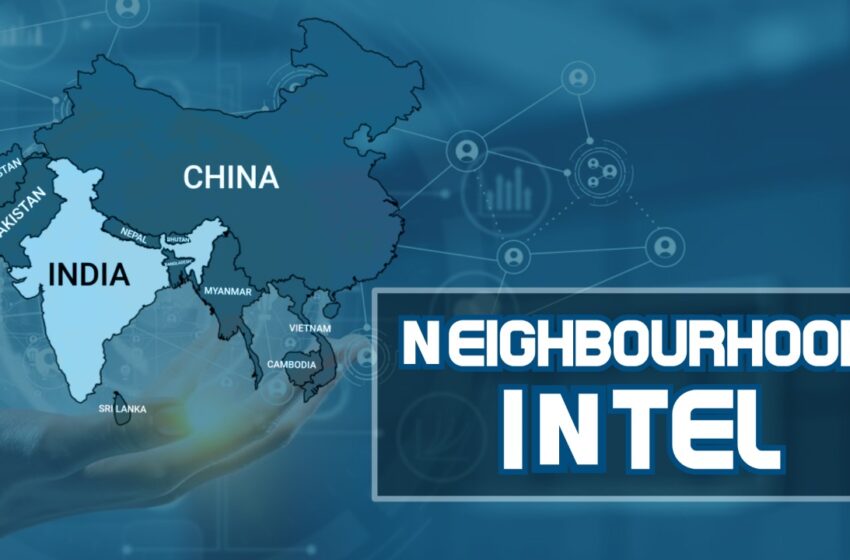 China The Bigger Loser In Tech Decoupling With U.S.
Decoupling between the United States and China has caused losses to both sides but China has lost much more than its rival, says a report by a research institute of Peking University. China still has a long way to go towards being a technologically powerful country and the United States still leads the world in technology, according to the university's Institute of International and Strategic Studies that compared the technological strengths of the two countries in three areas—information technology, artificial intelligence and aerospace. According to the report, technology decoupling dealt a heavy blow to China's information technology industry, including the impact on sanctioned companies and university students who are banned from studying in the United States, as well as on companies that are not yet sanctioned. In the artificial intelligence domain, the United States has an apparent advantage in originality and innovation in basic research and is far ahead in core industrial technologies such as chips, algorithms, and machine learning, the report says. The Chinese civil aviation industry is at a distinct disadvantage in that it needs to purchase complete aircraft or core components from the United States and other Western countries, as per the report.

China Using Coercion To Control Olympics Reportage
The International Federation of Journalists (IFJ), the world's largest federation of journalists' unions, has said that China is suing a range of coercive means to control coverage of Chinese affairs by foreign journalists in China. A report put out by the federation says restrictions imposed by the regime on foreign journalists covering the Olympic Games underscore a sharp decline in media freedom in China over more than a decade. As Beijing hosts the Winter Olympics, journalists are confined to a "closed-loop management system" that prohibits any contact with "the real China" from the moment they arrive in the country until they leave, the report said. It also cited restrictions faced by resident foreign journalists in China. Some of those include outright expulsions, threats that compel journalists to leave, denials and delays in granting visas, lawsuits alleging breach of reporting protocols, surveillance such as tailing, intrusive monitoring, invasive official visits by security forces, digital surveillance, reports on state-run media and trolling on social media which can incite physical harassment of foreign reporters, etc.
'Over The Horizon Capability For Afghanistan Extremely Difficult'
Keeping an eye on terrorist groups inside Afghanistan without having U.S. forces on the ground has proved to be extremely difficult, says Lt Gen. Michael Kurilla who has been nominated by President Joe Biden to lead the U.S. Central Command. "Over-the-horizon capability is extremely difficult but not impossible," he told a Senate Armed Services Committee. "I think the biggest challenge for Afghanistan is that as a landlocked country, we rely on another nation… to enter Afghanistan, and the distances required to fly [intelligence, surveillance and reconnaissance missions] are great." The General said he would consider "case-by-case" intelligence sharing with the Taliban if it proved fruitful in targeting ISIS-K. He would also look to rebuild some "human-intelligence capability that was lost during the withdrawal" from Afghanistan. His nomination is expected to be ratified by the Senate.
Pakistani Dissidents In The UK Face Life Threat: Police
Pakistanis living in exile in the UK have been warned of threats to their lives and asked to keep low profile, according to a report published in 'The Guardian'. This comes a week after a jury convicted Muhammad Gohir Khan, a 31-year-old British man of Pakistani descent, who agreed to kill a Pakistani dissident based in the Netherlands as part of a contract killing conspiracy. A photograph and address of the target—blogger and activist Ahmad Waqass Goraya—was provided by a Pakistan-based middleman identified in the trial as "Muzammil". The report said that ahead of the trial, officers from the Counter Terrorism Policing warned Pakistani political commentator Rashid Murad that they had intercepted a communication revealing a plot to harm him. "They didn't tell me who but indicated they were from the Pakistani authorities," Murad alleged. The report mentioned lawyer Fazal Khan as another alleged "target" of Pakistani authorities. The report said defence analyst Ayesha Siddiqa has also been warned of threats to her life. Pashtun rights campaigner Zar Ali Khan Afridi, who fled to the Netherlands after an abduction attempt, was quoted in the report as saying that he had received a threat call from a British number. Journalist Yunas Khan in France said he had received an email from French authorities about leaked audio files in which "a figure from Pakistan's ruling party, Tehreek-i-Insaf, tells the Pakistani community in Europe to attack Khan". The Pakistani government has denied all the allegations as baseless.
State Of Women In Pakistan's Punjab
A report made public on the order of Punjab Information Commission in Pakistan has thrown up shocking statistics regarding safety of women, the lack of it rather. In the last six months of last year, 2,439 women were raped, 9,529 kidnapped while 90 were killed in the name of so-called honour in the province. According to the report released by the police, 22,030 women were tortured. The report further divulged that during the above-mentioned period, 897 children were sexually abused while 204 cases of child labour and 12 cases of underage marriage were registered. According to documents, most cases of torture against women reported in Punjab province were in Lahore (4,978 cases). While 2,330 women were kidnapped there, 396 were raped.