Rs 33,500 Crore Plan To Develop Andaman & Nicobar Islands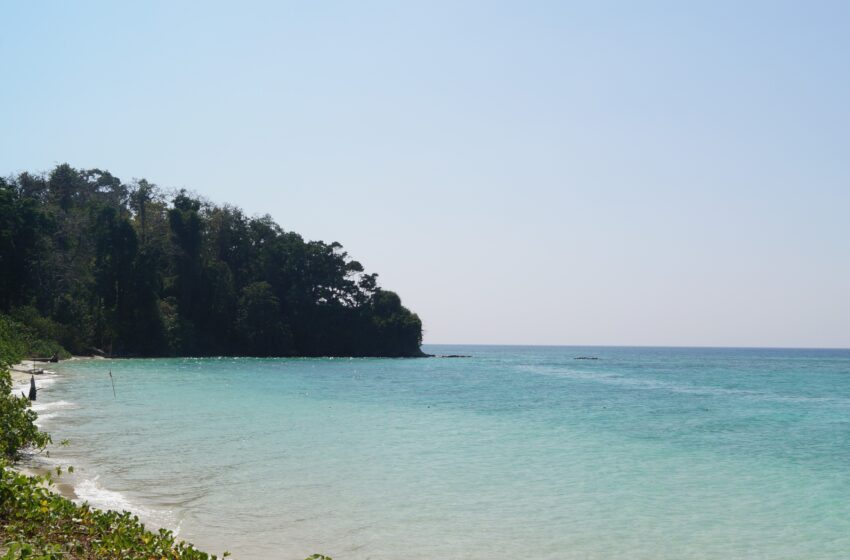 NEW DELHI: An ambitious Rs 33,500 crore plan is in the works to transform the Andaman and Nicobar Islands. The plan is to be executed by 2025 with the biggest chunk of the pie—Rs 6,600 crore—being invested in improving air connectivity. There's a proposal to construct two Greenfield airports, one each at Port Blair and Campbell Bay. The runway at Shibpur airstrip is being extended for operating larger flights to Diglipur. The new terminal building at Port Blair's Veer Savarkar International Airport is expected to be ready by the middle of next year.
Apart from this, water aerodromes will be set up at different tourist destinations. A proposal for augmenting the helicopter fleet with higher seating capacity has been submitted to the Centre. Seaplanes will also be acquired to facilitate better connectivity.
The Union Territory administration plans to acquire new vessels, including solar power boats and convert diesel boats to electrical propulsion systems. Further, modernization of a dry dock has been planned for repairs and maintenance. An estimated Rs 1,748 crore will be pumped in to boost the shipping sector.
A sum of Rs 5,000 crore has been projected for establishing a transshipment port (in the first phase) at South Bay in Great Nicobar Island under the PPP mode. A tender has been invited for setting up a Yacht Marina at Hati Tapu. Various others ports in Port Blair will be developed and upgraded. An investment of Rs 1,433 crore will be made in this sector.
Earlier this month, Prime Minister Narendra Modi inaugurated the 2,312-km submarine optical fibre cable project connecting Chennai with the Andaman and Nicobar Islands. A similar project to connect Diglipur and Kolkata is in the pipeline. An amount of Rs 3,678 crore will be invested in this sector.
Apart from upgrading National Highway-4 and constructing two bridges over Middle Strait and Humphrey Strait (work in progress; estimated cost: Rs 1,629 crore), the administration plans to spend Rs1,481 crore on construction of flyovers, underpasses and the Andaman Marine Drive connecting Port Blair to North Bay, with a bridge at Mithakhari.
To promote the islands as green and clean, a massive de-dieselization drive has been envisaged. A 20 MW solar power plant has been established at Port Blair. An MoU signed with Energy Efficiency Services Ltd for setting up 5.7 megawatt solar rooftop plants in all goverment buildings in North and Middle Andaman, will be completed by March next year. This is in addition to a 50 megawatt LNG plant planned for Hope Town, which brings the total investment to Rs 2,780 crore.
As per the roadmap for shifting to e-mobility, electric buses, electric cars and e-rickshaws will be launched. Government departments have already bought 72 e-vehicles and an MoU has been signed with NTPC for 20 air-conditioned electric buses for public transport; 20 more will be procured under the Smart Cities Mission. This involves an investment of Rs 405 crore.
A sum of Rs 968 crore has been planned for augmenting water supply, which includes development of Sweet Water Lake at Flat Bay and Sippighat. Laying of submarine pipeline for Rutland water supply projects awarded at an estimated cost of Rs 60.21 crore is expected to be completed by June next year. With regard to feasibility reports for a sewerage system in Port Blair municipal area, reports for 4 of the 24 wards have been prepared at an approximate project cost of Rs 240 crore.
Proposals for four eco-tourism projects worth Rs 659 crore have been submitted to the Centre. Ten new projects worth Rs 3,460 crore have been identified. In addition, tourism infrastructure of Rs 100 crore has been planned.
The administration plans to invest Rs 382 crore for development of fisheries infrastructure, including deep sea fishing harbour and acquisition of deep sea fishing vessels.
An Integrated Command & Control Centre (ICCC) will be established under the Smart City project at an estimated cost of Rs 197 crore. Other projects such as multi-level parking, development of markets, wayside amenities, green spaces etc have been planned at an estimated cost of Rs 695 crore.
Infrastructure projects for the police have been planned, which include Safe City & Intelligent Traffic Management System (SCITMS), Anti Terror Response Mechanism, a new tourist police system and new communication architecture. Apart from this, coastal security is being strengthened. The total investment is expected to be Rs 1,779 crore.
Various other social projects to the tune of Rs 667 crore in health, agriculture, community development and housing sectors will be executed in the next five years to improve ease of living.