Pulls And Pressures Of The International System Are Most Evident In Trade: Jaishankar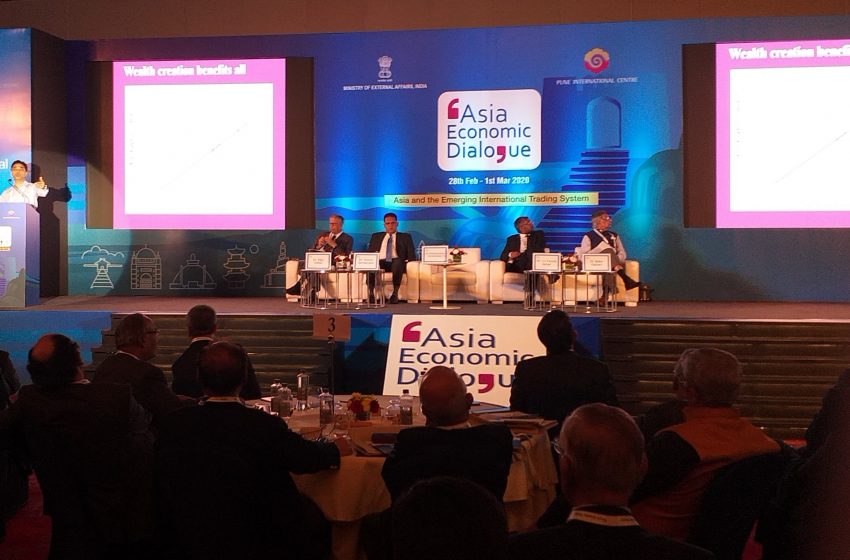 PUNE: External Affairs Minister S. Jaishankar underlined the importance of trade in the current international order when he stated, "The pulls and pressures of the international system are today most evident in the trade domain."
Talking about the increasing focus on trade the minister added that the last few decades there had been what he called a "rebalancing of the world economy."
He stated: "In the last few decades there has been a rebalancing of the global economy. A primary characteristic of that has been the emergence of more diverse production centres and consecutively, of different patterns of trade."
"In due course this has also led to growth of new centres of consumption. The changing trade scenario is expressed today in the forging of new partnerships, dependence on sourcing and mapping of supply chains."
Jaishankar was speaking via video-conferencing, at the inaugural session of the Asia Economic Dialogue (AED) which began on Friday in Pune.
The three-day conference which is being jointly hosted by the Pune International Centre (PIC) and the External Affairs Ministry is one of the three main dialogues that are organised and supported by the ministry. According to former ambassador Gautam Bambawale, the convenor of the AED, the idea of the conference was to create a "Davos-like atmosphere," which would view the many challenges the world economy faced from an Asian perspective.
The session was moderated by Vijay Kelkar, vice-president of PIC, while the dignitaries were Dr Krishnamurthy Subramanian, chief economic advisor of India, Shehan Semasinghe, state minister of development banking and loan schemes, Sri Lanka; Fayyaz Ismail, minister of economic development, Maldives; and Baba Kalyani, chairman and managing director, Bharat Forge.
Coming to the ministers, the Maldivian minister Fayyaz Ismail called for stronger measures to ensure more equitable growth within Asia while the Sri Lankan minister Shehan Semasinghe said that the continent needed to take a more active role in global trade.
"The international trading system depends on global trading agreements but there will be growing uncertainty due to growing trade tensions between major nations. The good news is that in all this is that Asia's fundamentals are likely to remain healthy. We however must realise that the world is going through rapid changes economically now and as Asians we should actively be involved in the reform process to ensure that a fairer and more improved multilateral trading system is created."
Speaking next, chief economic advisor Dr Krishnamurthy Subramanian said that the focus today needed to be on "ethical wealth creation" i.e. wealth creation through the right means.
"Trust is a public good with an important distinction and if trust gets the support of the market, then it will contribute to the country's prosperity and GDP. The more you use it, the more valuable it gets. It is extremely important to achieve trust in ethical wealth generation."