From Vaccines To Development, Neighbourhood To Remain India's Priority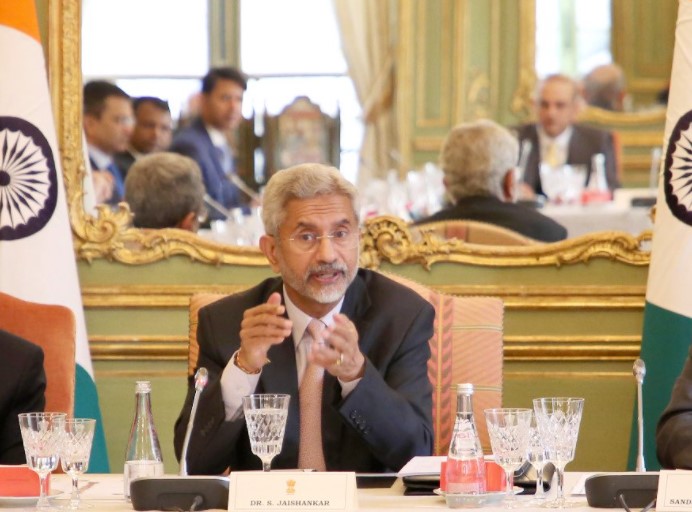 NEW DELHI: The neighbourhood will remain India's focus as domestic efforts to stem the pandemic show steady success, said External Affairs Minister S Jaishankar. Delivering the keynote address virtually at the Asia Economic Dialogue organised by the Pune International Centre, he said, "We think the neighbourhood comes first in times of difficulties. There are still some countries facing health problems. We are still supplying vaccines to Afghanistan and Myanmar. It is time for India to step up support for neighbours, look at each one of them, sit together and see what problems they are facing."
Pointing to Sri Lanka which is currently facing a balance of payments issue, he said that India stood ready to provide fuels and essential commodities. "India will be a reliable friend. This is a time for us to demonstrate that the Neighbourhood First policy delivers. Not in just lines of credit but in terms of investments as well," he said.
In his view, the liberalised trade agreement signed with the UAE indicated confidence in India, more so after the world saw how this country stepped up to supply vaccines to the world. "India's global role in combating the pandemic is slowly being recognised and appreciated."
Reliance Industries Chairman Mukesh Ambani said Asia will be contributing 60% of global growth by 2030, underscoring that the mismatch between democracy and development is finally closing. He highlighted the need to transition to clean energy, pointing out that, "Our survival depends on it."
Reliance is targeting to become one of the world's largest producers of blue hydrogen, producing zero emission fuels at costs that will be half of the global average.