The annual think-fest on defence and strategic affairs is here.
India Defence Conclave, our marquee event now gets bigger with the addition of Catalyst, a segment focusing on critical and emerging sectors such as AI, quantum technology, cyber and semiconductors, in keeping with India's quest to acquire and develop technology in these areas. We bring together top professionals, end users and industry specialists on this platform. The day-long event will feature presentations, discussions, fireside chats and an exhibition by the industry showcasing their products and expertise.
From 9.30 am to 7.30 pm. 10 Oct 2023
Constitution Club of India (Annexe), Rafi Marg, New Delhi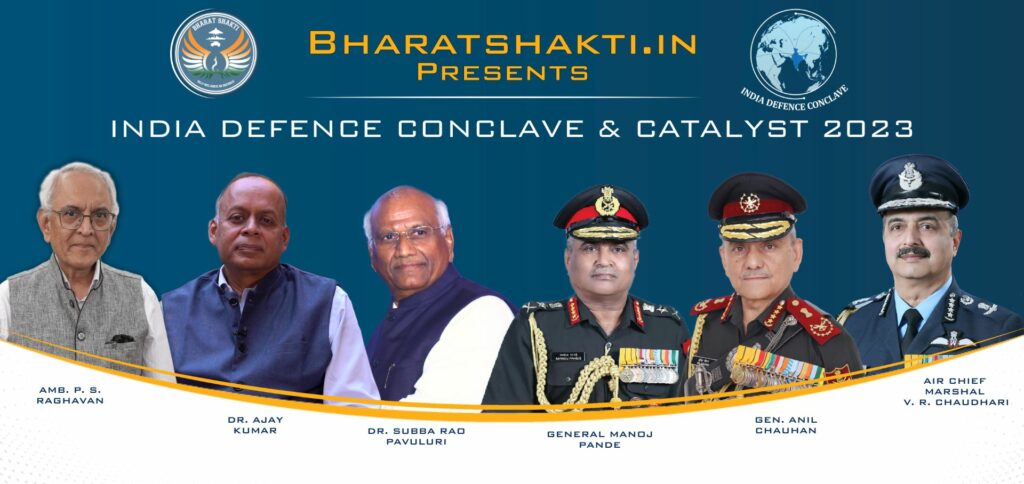 Attending the India Defence Conclave 2023 is an extraordinary opportunity to be immersed in a wealth of knowledge and expertise from a stellar lineup of speakers. Dr. Samir V Kamat, Chairman of DRDO, offers insights into cutting-edge defense research, while Nivruti Rai, MD & CEO of Invest India, explores investment prospects in defense. P S Raghavan, Chairman of NSAB, delves into national security policy. The event also features luminaries like Dr. S Somanath of ISRO, Prof. Ajay Kr Sood, Principal Scientific Advisor to the GoI, and Mr. J D Patil of L&T, who illuminate the intersection of technology and defense. With stalwarts like Dr. Ajay Kumar, Baba Kalyani, Air Marshal Sandeep Singh, ACM V R Chaudhari, Dr. Vivek Lall, Dr. Satheesh Reddy, General Anil Chauhan, Dr. Subba Rao, Vice Admiral S J Singh, and General Manoj Pande, this event promises an unrivaled gathering of thought leaders and strategic visionaries across the defense spectrum. Don't miss this chance to gain unique insights and connect with these distinguished figures.