Military Seizes Power In Myanmar; Uphold Rule Of Law, Says India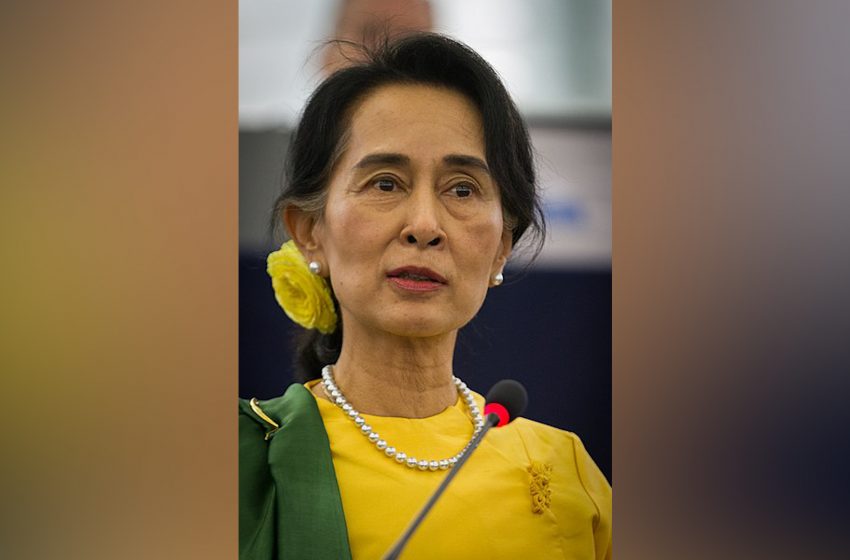 NEW DELHI: The world's worst fears about the intentions of the Myanmar military have come true. Last week after hinting at a coup and then backing off, the army, early this morning declared a one year state of emergency, arrested Aung San Suu Kyi and senior officials, and installed a retired general as acting president. An announcement on the military's own Myawaddy Television justified the move claiming irregularities in the recently concluded elections that saw the army-backed party perform badly.
The Irrawaddy, an online independent portal monitoring Myanmar from Bangkok, said the coup was carried out hours before parliament, dominated by Suu Kyi's party (NLD), would have opened for the first time since the elections. Irrawaddy quoted the spokesman of the NLD Dr Myo Nyunt as saying that "this is a military coup but they can claim it is not by forcing the president to call an urgent national security meeting for an official handover of power to them."
Yesterday, the Myanmar military reacted to a joint statement put out earlier by diplomatic missions saying "we oppose any attempt to alter the outcome of the elections or impede Myanmar's democratic transition".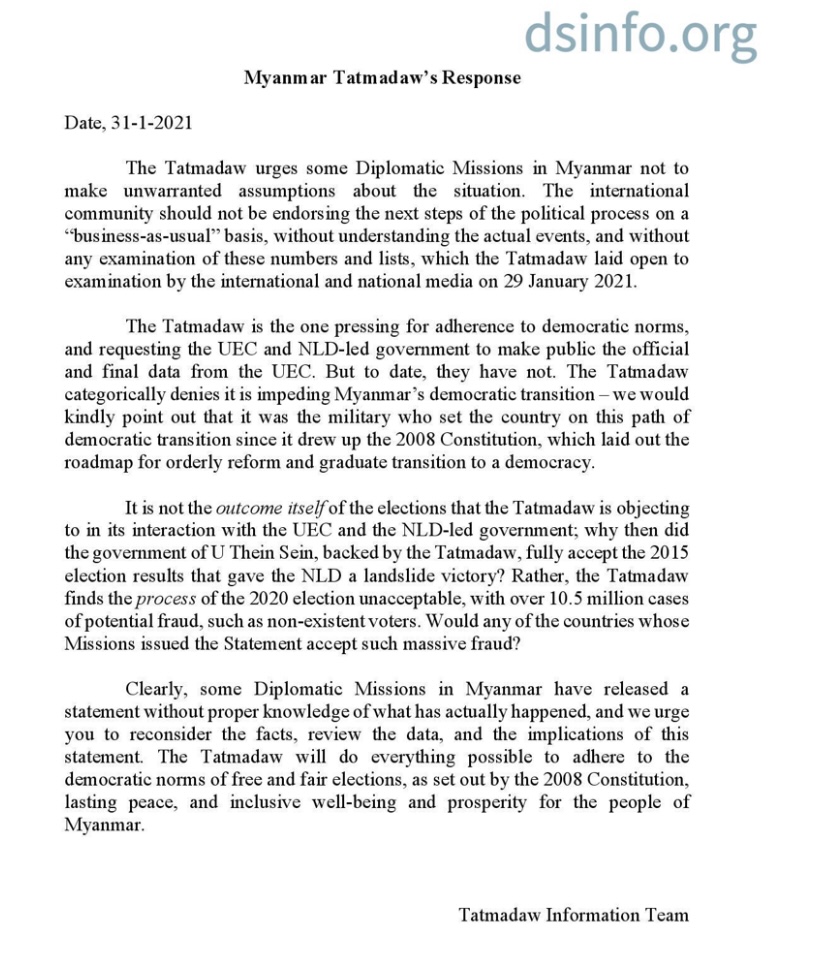 India noted 'the developments in Myanmar with deep concern'. "We believe that the rule of law and the democratic process must be upheld," the Ministry of External Affairs said in a release.
Late last year, India handed over a kilo class submarine to the Myanmar navy and has stepped up training for Myanmar military personnel. All these moves are part of South Block's efforts to ensure Myanmar does not tilt completely towards China.
U.S. Secretary of State Antony Blinken tweeted his government's concern over the coup and the large scale detention of politicians and officials. It demanded the military immediate reversal its action. UN Secretary-General Antonio Guterres has condemned the military detention of Myanmar's leaders.