A Guide To Contemporary China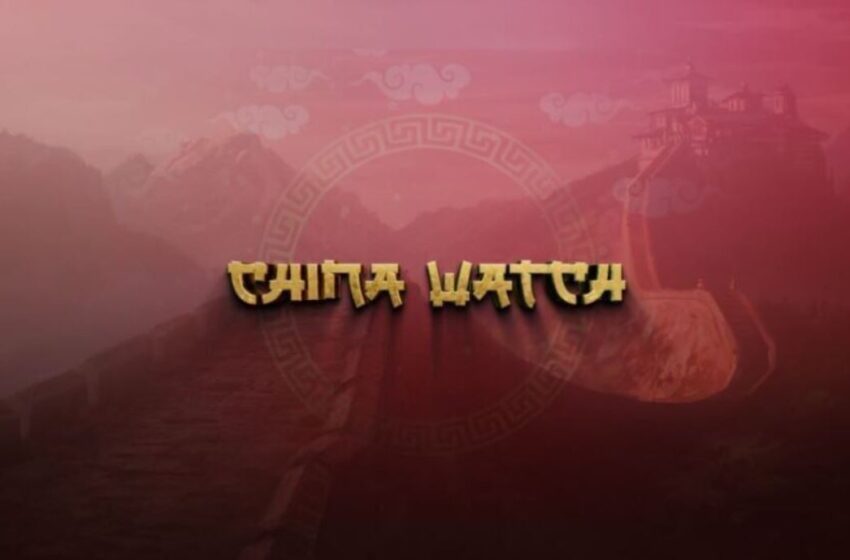 Emojis In Lawsuits
Emojis and stickers used in online chats can be held against you in a lawsuit. China's courts have logged 158 lawsuits that recognized emojis and other online expressions as evidence in the past five years. Search results from a national database have shown cases rising from just eight in 2018 to 61 in 2021. In fact, cases involving the use of emojis have emerged in many provinces over the past few years. An intermediate court in the southern city of Shenzhen recognized a response using a sun emoji as an endorsement of extending the lease in a rental dispute. A county court in the eastern Anhui province stated in 2020 that an icon referring to the OK hand gesture didn't constitute evidence for the acknowledgement of a loan contract. Legal experts told the Beijing Youth Daily that interpreting the nuances of emojis has posed a challenge to industry professionals amid a rise in cases, though they're unlikely to play a determinant role most of the time. The verification of such emojis as a legal proof will rely on specific contexts and would only be looked at more closely in criminal cases.
Source: Sixth Tone
Night Life Hit In Shanghai
China has been turning to more localised entertainment since the pandemic in 2020 and that's partly because of the lack of foreigners. The president of the European Chamber of Commerce Joerg Wuttke was quoted as saying that the foreign population in China has halved since the beginning of the pandemic and that a large number departed Shanghai during the recent lockdown. Back in 2020, many worried that underground nightlife would suffer from a lack of international acts as well as a shrinking foreign customer base. According to most of RADII's interviewees, the pandemic has fostered the development of a more local scene. But that may be a problem as some of China's population are not into the clubbing scene and nightclub owners are wondering how to make it happen. Owners of nightclubs are prepared to walk the streets with a promotional placard around their necks if that would help draw customers. Many say they are not inclined to wind up despite the steep fall in business because they already have a customer base and need to build that up to ensure business viability.
Source: Global Times
Teen Opera Stars
Students from the Shanghai Theatre Academy have overnight become online celebrities. Singing pop songs to the tune of Peking Opera, the five students rose to fame in March 2021. Four of them – Bian Jingting, Yang Xi, Cheng Xiaochen and Zhu Huan – were seniors of the academy and lived in dormitory 416 at the academy. So they are known as "416 girls." The fifth member of the group is Zhu Jiayin, from a year lower. She has been friends with Bian, Yang and Cheng since 10 when they took dance lessons at the Shanghai Theatre Academy's affiliated dance school. Since 2019, the five girls began uploading footage of their practice and singing at the academy onto short video platforms. Sometimes they also display costumes and makeup. On February 1, 2022, they were invited to perform traditional opera at the 2022 Spring Festival Opera Gala. Young Chinese have appreciated it and Bian Jingting says she now has 1.5 million fans on Douyin, a Chinese video-sharing platform.
Source: People's Daily
Fashion Show In the Forest
In early July, the 2022 Hu Sheguang Fashion Summer Camp will be staged in Dajiu Lake in the Shennongjia Forestry District, in Hubei province. One hundred amateur models from across the country will present three immersive aesthetic shows. As a national AAAAA tourist attraction, Shennongjia has forests, wetlands and rich biodiversity. It has been selected as one of the top ten most beautiful forest parks in China and is renowned as the "Roof of Central China." "Fashion is a carrier, not only for the latest trends, but also for dreams. I hope to let the world see China's clear waters and lush mountains. Chinese fashion will bloom in the Great Nine Lakes. Let fashion empower tourism, let fashion serve life," Hu said. 2022, he adds, is just the beginning. Every summer after that, he will return to the Dajiu Lake, to host the fashion show in the forest.
Source: China Daily
6,000 Publicity Events Held To Promote Heritage
China is organising over 6,000 events that will publicize and showcase cultural heritage across the country in celebration of this year's Cultural and Natural Heritage Day. Featuring online and offline integration, this year's events will combine exhibition and marketing, present China's achievements in preserving and carrying forward intangible cultural heritage, and bring them closer to people's everyday lives, especially for young people, said Hu Heping, minister of culture and tourism. Two other signature events will also begin, a visual art exhibition and a shopping festival. More than 2,300 episodes of intangible cultural heritage documentaries and videos will be screened online, and over 7,500 stores, including 1,480 from 334 counties lifted out of poverty, will join in the shopping festival.
Source: Xinhua
Ceramic Gene Bank
China will establish a "gene bank" of ancient ceramics in eastern Jiangxi Province, based on data from nearly 20 million pieces of ceramics specimens accumulated over some 40 years, the Jingdezhen Imperial Kiln Institute announced recently. Over 100 pieces of "gene" information can be traced through just a piece of ancient ceramic fragment, offering details about the body, glaze, pigment, to name a few, said Weng Yanjun, president of the Jingdezhen Imperial Kiln Institute in the city of Jingdezhen, a world-famous ceramics production centre known as China's "porcelain capital." Researchers will use X-ray fluorescence analyzer and other modern sophisticated equipment to make "gene" specimens with both the physical and digital forms. It is scheduled to complete the first batch of nearly 10,000 ancient ceramics specimens in just a year and a half. "After the completion of the gene bank, we'd like to share the data with academic institutions at home and abroad, to foster research projects on global ceramics civilization, and build an international platform for ceramics culture exchange," Weng told the Xinhua News Agency.
Source: Global Times