Modi, Scholz Take Ties Forward Despite Differences Over Ukraine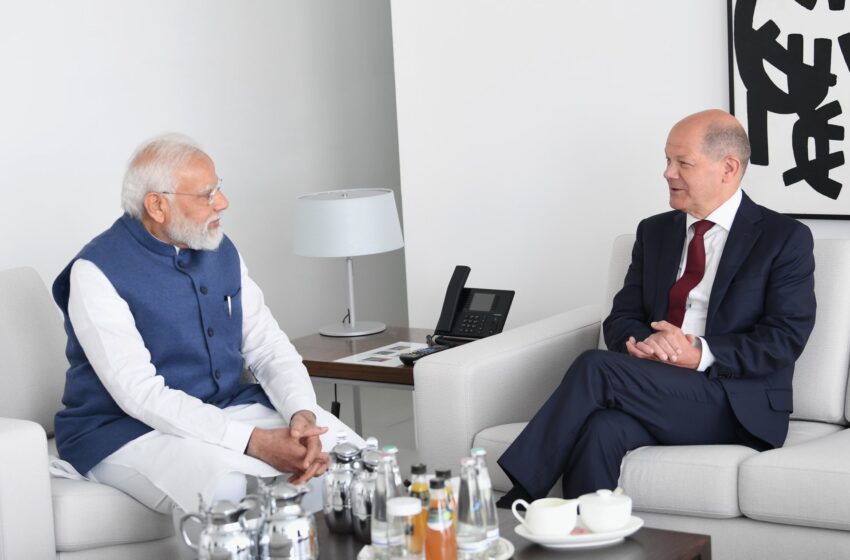 NEW DELHI: Given the intensity of emotions on that side, the "U" word did come up in the joint statement issued at the end of Narendra Modi's day-long visit to Berlin, his first foreign visit this year. But the statement took into account the views of both sides.
It said "Germany reiterated its strong condemnation of the unlawful and unprovoked aggression against Ukraine by Russian forces."

In a separate paragraph that followed, it added: "Germany and India expressed serious concern about the ongoing humanitarian crisis in Ukraine, reiterated need for an immediate cessation of hostilities" and called for "respect for sovereignty and territorial integrity of states".
There followed the customary references to the need to uphold a free and open Indo-Pacific and Germany will welcome an Indian naval vessel next year. This follows the first voyage by a German frigate through the Indo-Pacific and its port call in Mumbai in January. Terrorism in all its forms was condemned and concern was voiced about the situation in Afghanistan.
The rest of the very lengthy joint statement was dedicated to business. There will be exchange of intelligence and bilateral security and defence cooperation will be taken forward with the intention to "enhance research co-development and co-production activities under the EU and with other partners". There will be regular cyber consultations and the sub-group on defence technology will reconvene.
The launch of the India-EU Trade and Technology Council announced at the Raisina Dialogue last week is expected to address the challenges at the nexus of trade, trusted technology and security.
Germany has committed 10 billion Euros to India under the Partnership for Green and Sustainable Development and will identify priority areas of energy transition, renewable energy, sustainable urban development and so on. They will also support an Indo-German Green Hydrogen Roadmap and set up a renewable energy partnership based on solar and other renewables.
An agreement with Kerala for the placement of Indian healthcare workers in Germany will be extended to other states.