India, UK Stress Strong Climate Agenda Ahead Of COP26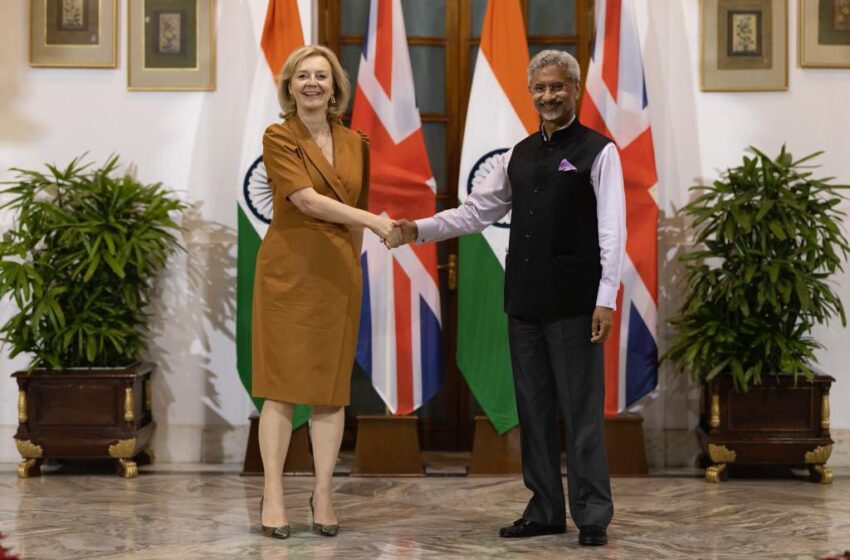 NEW DELHI: The two-day visit of British Foreign Secretary Liz Truss was heavily fixated on climate change, an indication of the importance London attaches to a successful outcome of the COP26 summit in Glasgow later this month. The UK will be investing over eleven million pounds into two venture capital funds aimed at supporting India's transition to cleaner energy. Another 50 million pounds will fund green tech infrastructure projects across India. Finally, a 500,000 pound investment under the UK Research and Innovation (UKRI) a public body of the UK government that directs research and innovation funding, would be made to build a new virtual network of UK and Indian labs working to promote Net Zero targets in key industries including glass, cement, and metals.
Earlier, Foreign Secretary Harsh Shringla had indicated that India "will go in with a strong message, with full commitment to COP26."
External Affairs Minister S. Jaishankar said Roadmap 2030 – a strategic vision of India-UK ties over the ten years which was agreed to by Prime Ministers Narendra Modi and Boris Johnson at virtual summit earlier this year – was reviewed and the key pillars of "trade and prosperity, people to people relationship, defence and security, climate and health are all moving forward."
On the international front, he said there was a "productive exchange of views on Indo-Pacific, Afghanistan, the Gulf and Africa and India and the UK would "continue to work closely on Commonwealth issues."
Truss tweeted that "India is our great friend, an economic powerhouse and the world's largest democracy. Our relationship will be vital over the coming decades." She maintained that the key areas for closer collaboration would be technology, investment and trade, security and defence.
Incidentally, the two countries began their first ever tri-services exercise on Thursday, off India's west coast. The Royal Navy's Queen Elizabeth aircraft carrier is taking part along with three other vessels. The drill will wind up on Oct 27th.