'We Need To Push Innovation Through Start-Ups In A Big Way'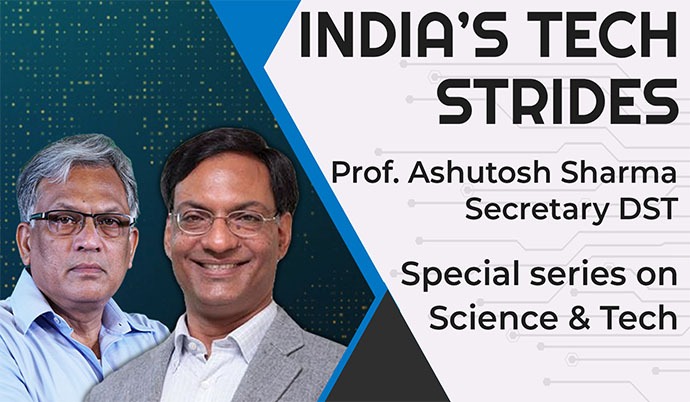 NEW DELHI: With technology seen as the key driver for the economy, the government came out with a draft Science and Technology Innovation Policy earlier this year. It's the fifth in the series with the focus on building an eco-system that could push indigenous technologies and encourage grassroots innovation.
In this, the first of StratnewsGlobal's three-part series on technology, Prof. Ashutosh Sharma, Secretary, Department of Science & Technology talks about how the policy will work: it will start at the bottom, driven by experts and inclusive. The overall aim is socio-economic growth and development, so there will be timelines, there will be periodic reviews and there will be focus on solving matters that affect the common man.

In that sense, it's about bringing science and technology to the doorstep of every Indian and ensuring they benefit from it. It will encourage institutions to work with each other in mission mode, to deliver solutions to national problems.