Elements of A Future-Ready National Security Architecture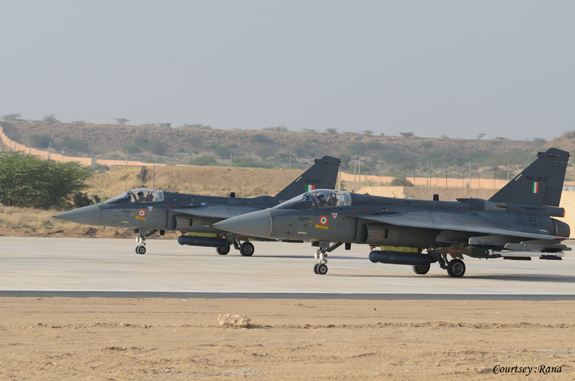 BENGALURU: A far-reaching reform of our national security structures and mechanisms was carried out in 1999-2000. A recalibration exercise was undertaken in 2018-19. This paper reviews some of the areas covered in that exercise.
India's external dependence for military supplies has long been a concern. India is the world's second largest arms importer. A telling fact was that last June, barely two months into the India-China military standoff in Ladakh, Defence Minister Rajnath Singh was in Moscow to discuss, inter alia, supplies of contracted military equipment, including fast-tracking some of them. China (also a strategic partner of Russia) was reported to have put pressure on Russia to suspend supplies during the confrontation. India was reassured by Russia's public confirmation of continuing supplies. Meanwhile, India's other strategic partner was unsubtle in its warning of sanctions under U.S. legislation if India went ahead with purchasing the Russian S-400 air defence system.

These were uncomfortable reminders for India of the vulnerability of external dependence. They highlighted the incongruence of a country with India's global ambitions not having a strong defence manufacturing industry.
Efforts to address this incongruence have been in the pipeline. An inter-ministerial Defence Planning Committee was set up in 2018, chaired by the National Security Adviser and including the three service chiefs and the secretaries of the ministries of defence, finance and external affairs. One of its main tasks was to address the disharmony between our procurement plans and indigenous manufacturing capabilities. This task was taken on, in a stronger institutional framework, by the chief of defence staff, who was appointed in 2019.
In May 2020, the finance minister announced significant initiatives to encourage domestic defence production. The government notified lists (which will be progressively expanded) of weapons systems that must be sourced only from Indian manufacturers. This includes weapons platforms that have already been developed and tested in India but have faced hurdles to their induction: Akash and Nag missiles, light combat aircraft, artillery guns, radars, electronic warfare systems and armoured vehicles.
The enhanced limit for foreign direct investment under the automatic route would support domestic industrial activity in research, design and manufacture of systems and sub-systems. Many of these capacities already exist. Manufacturers in the private sector are sub-contractors to foreign clients; they can now directly supply to our industry.
The corporatization of ordnance factories will make their structure, work culture and products more in harmony with the larger defence manufacturing ecosystem.
The focus on self-reliance and indigenous R&D has to coexist with imports of cutting-edge technologies to avoid near-term vulnerabilities. But our imports should get smarter, leveraging our market size and the competitive nature of global arms exports, to ensure that we get the best technology deals to further our indigenous capacities.
The political leadership has clearly defined the goals. Their realization will require an overhaul of procedures and mindsets by those charged with implementation. This has been a weak link in the past. It will need monitoring as we emerge from the unavoidable slowdown caused by Covid.
Space-based technologies are increasingly being used in the military domain. It was recently reported that an Iranian nuclear scientist was assassinated by a weapon directed from space, using artificial intelligence. Whether this is true or not, remote military targeting with space-based resources is no longer merely the stuff of science fiction.
India created a Defence Space Agency (DSA) in 2018. In March 2019, an anti-satellite missile test demonstrated India's deterrence capability against threats to our growing space-based assets. Only three other countries have so far demonstrated this capability: the U.S., Russia and China.
Our media has been regularly showing satellite images of troop deployments around the India-China border. For defence purposes, the imagery has to be real-time and detailed. Major powers have satellite constellations with high-resolution, all-weather cameras, sensors and communication systems to cover all geographies of military interest on a real-time, 24/7 basis. Acquiring such indigenous capacity should be a high priority for the DSA. The recent government decision to permit private entities to build and launch satellites should enable creation of this specialized capability.
The Defence Cyber Agency, created in 2018, covers another important domain of modern warfare. As cyber technologies and techniques develop and transform at a bewildering pace, the agency has to draw on talent from within and outside government to sustain cutting-edge skills and capacities.
Cybersecurity is a major challenge even outside defence. Cyber-hacks on ATMs and other networks are becoming common. The government said recently that about 700,000 cyberattacks were reported in the first half of 2020, causing losses of about ₹1.24 trillion. This is probably the tip of the iceberg: a number of ransomware attacks, data thefts and cyber-espionage events go unreported for various reasons.
As we induct large-scale automation, with 5th generation technologies and Internet of Things (IoT) devices, cyber intrusions can cause devastating damage. We need robust information security systems in place.
The government has appointed a high-level National Security Committee to ensure that the supply chain for critical networks is free from insecure hardware. But the software side faces a human resource constraint: we are woefully short of cyber professionals with sectoral domain expertise. A conservative estimate is that India needs 500,000 cyber professionals over the next five years. Today, even companies with manufacturing operations across multiple locations do not have qualified cybersecurity professionals. Auditing and legal consultancy firms often masquerade as cyber auditors without proper credentials. Too many diplomas and certificates of cyber proficiency are issued by unrecognised bodies.
India needs rigorous training programmes and certification mechanisms. The Ministry of Electronics and Information Technology has a national Information Security programme. IIT Madras and the Rashtriya Raksha University (Gandhinagar) are jointly developing specialised curricula. These efforts have to be multiplied manifold to achieve the desired level of cyber protection.
Covid showed us that external dependence for critical primary or intermediate materials could create disruptions in our economy. Wherever domestic sourcing of such materials is not possible, strategies should be evolved for diversified external sourcing. In the context of dependence on China, raw materials for pharmaceuticals, solar photovoltaic cells and lithium/lithium-ion batteries are immediate focus areas.
Work in this area commenced even before Covid. In early-2019, three public sector companies formed a joint venture, Khanij Bidesh India Ltd. (KABIL), with the principal mandate of national minerals security through supply side assurance. KABIL identified lithium, cobalt (both critical for our e-mobility initiative) and a range of other minerals for domestic sourcing or external tie-ups with Australia, Russia, Bolivia, Chile and others. This endeavour has been reinforced by the government's Production-linked Incentive (PLI) schemes, which prioritise manufacturing that promote materials security.
"Data security" is often used in the context of misuse of personal data, infringement of human rights and intrusive surveillance. But the security implications of data use to influence societal behaviour are not much discussed. A social media app like TikTok carries thousands of memes, videos and other information bits to millions of subscribers every hour. Analyses of circulation and reactions, segregated by age, region, ethnicity and language, could be used to create items to influence behaviour of targeted social groups. We need to guard against such possibilities—by restricting the flight of data, also by regulating access to, and use of, such data from domestic servers.
Until recently, many of the above would have been considered non-traditional security issues to be addressed separately. Their pervasive impact on day-to-day human lives means that we can no longer put non-traditional and traditional security threats in separate boxes. We need a holistic approach to all issues impacting national security.
(The author is former Chairman of National Security Advisory Board (2016-20). Views expressed in this article are personal)