Changing Trends In Modern Warfare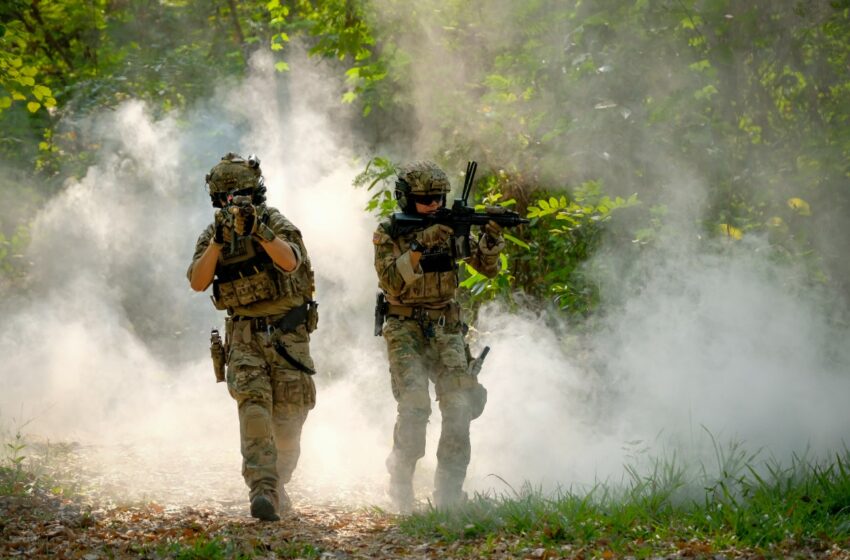 NEW DELHI: The Agnipath recruitment scheme—violent and high-decibel protests against it notwithstanding—primarily aims at preparing India's military for the future: building forces that are lean and mean, a judicious blend of youth and experience, soldiers trained to meet future challenges through adept use of technology, data analysis and artificial intelligence, in line with the changing spectre of war and the shifting sands of battle-fighting. Here's a lowdown on how the art and science of warfare has evolved.
The Russia-Ukraine War
Prepare, Don't Prejudge
Even before Russia's military operation began, many strategic thinkers, both in Russia and the West, were of the view that it would be a cakewalk for Putin's forces and that it would all be over within days. More than four months later, the fighting continues. A key lesson here, which will never go out of fashion: never under-estimate your adversary. Another takeaway from the poor showing by the Russian forces: get your basics right—infantry support for tanks, coordinating air support with ground movement, meticulous logistical planning for food, fuel, and ammunition.
Urban Warfare: The New Reality
Another aspect that stands out is urban warfare and its brutal, costly and time-consuming aspects. Dense urban settings favour the defender who has the benefit of knowledge of the local terrain. Highrises, narrow streets and underground spaces act as constraints to deploying heavy armoured vehicles, which means using foot soldiers and thereby exposing them to ambush and sniper fire. Such hindering measures would in turn frustrate the attacker, forcing it to use indiscriminate air power/missiles. Collateral damage and high civilian deaths would follow (The 2004 Iraq war is a similar case in point). Another fallout of this would be delayed evacuation of the injured, adding to the casualties and increased war crimes. And the fighting in Ukraine has demonstrated that conventional warfare is here to stay.
Special Forces Are Indeed Special
Ukraine's special forces, trained by the U.S. and Britain, have added to Russia's misery. Operating behind enemy lines, they have hit Russia's logistical network by ambushing vehicles carrying ammunition, food and fuel for tanks. They have been quick enough in planting anti-tank mines and using small drones to track and attack targets. And by halting the enemy in its tracks, they have given Ukrainian troops time to replenish and rebuild.
The Cyber Domain
Russia's cyber-attacks and electronic warfare against Ukrainian targets (government and infra networks) didn't quite have the desired impact, thanks to a well-oiled cyber defence, with help from private companies, Western governments and other state and non-state actors.
Soft Power Is Hard Power
A war isn't just about two militaries facing off. The general public is a key stakeholder as well. Russian aggression has been dubbed by Ukraine as war against its people. Amid a nationalistic war cry, Ukraine is making effective use of asymmetric tactics, backed by the support from its civilian population. The same cannot be said about the Russians, with a sizeable population unconvinced about Putin's military operation.
The Armenia-Azerbaijan War Of 2020
The Aerial Route
One of the standout elements in the six-week-long war was the extensive use of drones by Azerbaijan. The UAVs not only proved advantageous in ISR but added to long-range strike capabilities. They were integrated with artillery systems and firing from manned aircraft. Overall, they helped suppress the enemy's air defence.
The Traditional Way
Despite the use of cutting-edge technologies, conventional operations carried out to capture and hold ground remain as important as it was during the first and second world wars. And traditional war-fighting is especially crucial when one needs to capture strategic heights, as has also been aptly demonstrated by Indian troops during the Kargil war and also during the LAC faceoff when the Indian army literally outran the Chinese to take control of the Kailash ranges, thereby having an upper hand in the negotiations that followed.
Use Of Mercenaries
Azerbaijan and Turkey may have denied it but reports about the use of Syrian mercenaries in the Nagorno-Karabakh conflict abound. Mercenaries may not be a new phenomenon but their contemporary use is pervasive. Russia has used the Wagner Group liberally in Syria, Ukraine and Libya as well. Nigeria has solicited their services in its fight against Boko Haram and the Saudi-led coalition too has done it in Yemen. International rules making a fuzzy distinction between mercenaries and private military security contractors such as Blackwater used by the U.S. in the wars in Iraq and Afghanistan.
To sum it up, in modern day warfare, every trick in the book—and beyond—will be tried and new ones will be devised. As war does not determine who is right, only who is left.