Act Against Those Perpetrating Terror, Doval Tells SCO Meeting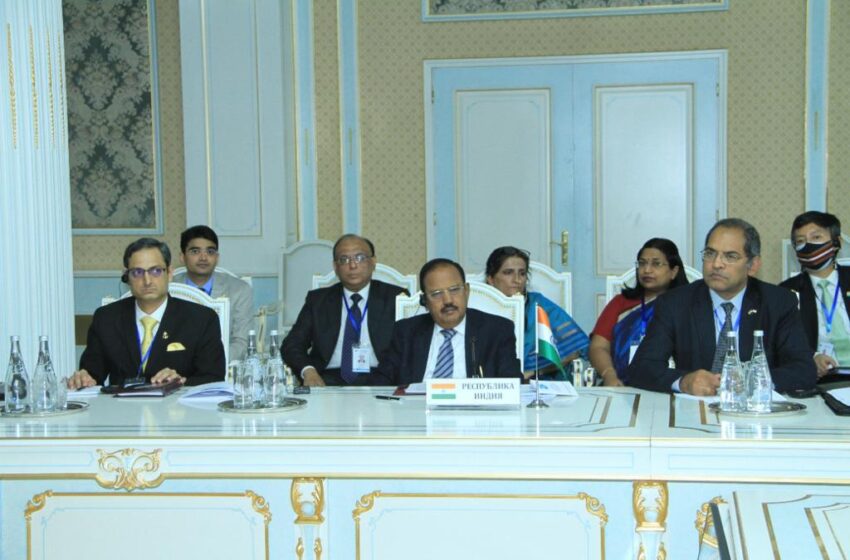 NEW DELHI: At a meeting of the security chiefs of the eight-member Shanghai Cooperation Organisation (SCO), India's National Security Adviser (NSA) Ajit Doval condemned terrorism and underlined the need to bring its perpetrators to book. With Pakistan's NSA Moeed Yusuf listening in, Doval drove home the message loud and clear.
Perpetrators of terrorism, including cross-border terror attacks, should be expeditiously brought to justice, he said. The handlers and masterminds of the 2008 Mumbai terror attacks still roam free in Pakistan as is Dawood Ibrahim, a key accused in the 1993 Mumbai serial blasts.
Proposing an action plan against Pakistan-based terrorist groups LeT and JeM, Doval emphasised adoption of international standards to counter terror financing, including a Memorandum of Understanding (MoU) between the SCO and the Financial Action Task Force (FATF), the global money laundering and terrorist financing watchdog that put Pakistan on its grey list in 2018.
There's need to fully implement UN resolutions and targeted sanctions against UN-designated terrorist individuals and entities, Doval told the meeting. Some of those rogue elements continue to get sanctuary in Pakistan.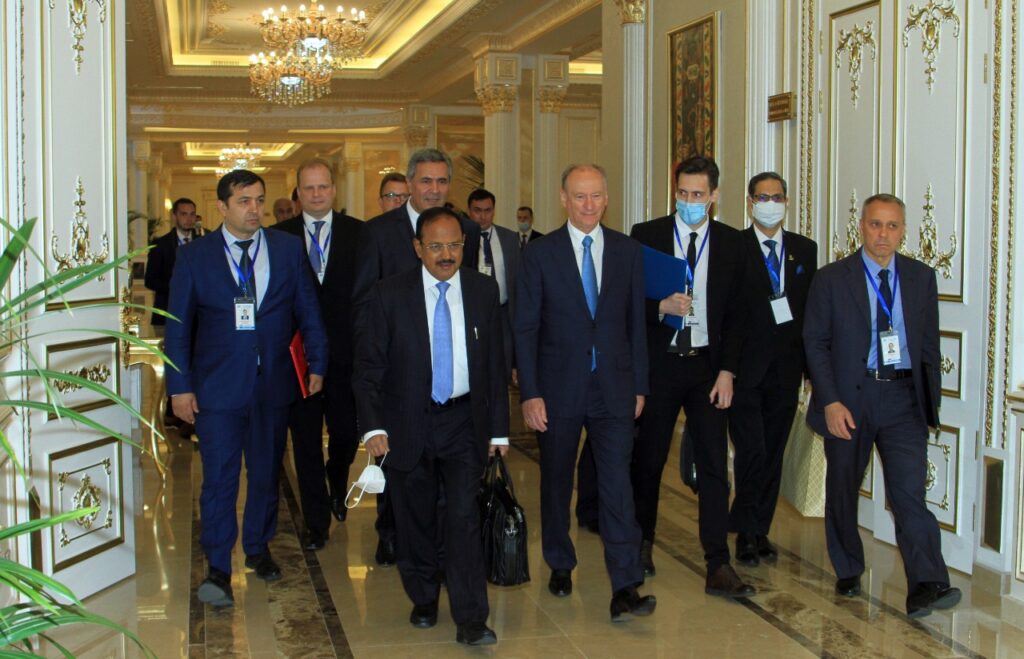 With a spurt in attacks by the Taliban as foreign troops pull out, Doval said India fully supports the SCO Contact Group on Afghanistan but wants it to be more active. We need to preserve gains made in the last two decades in Afghanistan and give top priority to the welfare of its people, he added.
There was no explicit mention of the China-Pakistan Economic Corridor that passes through Pakistan-occupied Jammu and Kashmir but Doval's message wouldn't be lost on either Pakistan or China. Citing initiatives like Chabahar, Ashgabat Agreement and the International North-South Transport Corridor, the former police officer said greater connectivity leads to economic gains and building trust. But connectivity must respect sovereignty and territorial integrity, he reminded India's immediate neighbours.