Southeast Asia Turns To China As Pandemic Cases Soar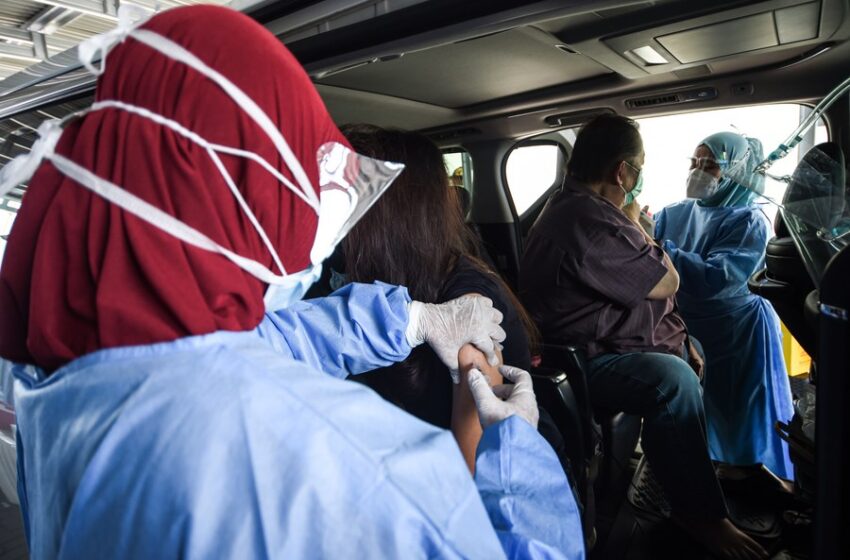 NEW DELHI: Pandemic cases have recently soared in southeast and east Asia, ensuring that many nations planning to roll back lockdowns and other restrictive measures will have to think again.
The first biggest sign that things were going wrong was Japanese prime minister Yoshihide Suga announcing a state of emergency in his country till August 22. Given that 920 cases were reported, the highest number since May, this was not surprising. The gravity of the situation means that Tokyo will see a spectator free Olympics Games scheduled to begin on July 23.
The economic cost to Japan is high. Estimates suggest that the island nation has already lost up to $1 billion in revenue from the lack of spectators, and economists believe that the total economic fallout could exceed as much as $16.5 billion. This however will little bother the Japanese, many of whom have already made it clear in surveys that they want an outright ban of the Games.
Japan isn't the only one affected. Myanmar has issued stay at home orders as the country reported 4,000 new cases on Wednesday, one of its deadliest days. Under the rules of the lockdown, only one person in every home can step out for non-medical reasons. These measures which affect over 2 million people, has had the country desperate for vaccines.
Recently, Myanmar's military ruler General Min Aung Hlaing has announced Russia will send two million shots of the Sputnik vaccine by the month-end. Russia is one of the few countries in the world which support the military regime and their help will be urgently required. Experts add that the health system in the country has virtually collapsed.
Neighbouring Thailand has gone into battle mode with the government turning one of the terminals in Bangkok airport into a 5,000-bed hospital. Local media reports say that the second floor of Bangkok's Suvarnabhumi International Airport will be used for intensive care units and doctors' facilities, while the third and fourth floors will accommodate mild and asymptomatic patients. Meanwhile, a cargo terminal inside Don Mueang International Airport, also in Bangkok, is being converted into another huge field hospital, with the capacity to accommodate 2,000 asymptomatic and mild Covid-19 cases. It will become operational from July 12.
International investment banking firm JP Morgan has predicted that Thailand is one of the five countries in the world whose economies may take the longest to recover – the others are South Africa, Colombia, the Philippines, and Peru – if the surge of infections increase.
Thailand is a tourism dependent country and a surge in local Covid cases would be a huge problem as it would scare away tourists. This was why Thailand's prime minister Prayut Chan-ocha had, last month, issued a 120-day normalisation plan whereby all restrictions would be lifted. That hasn't happened. Thailand reported 7,000 new cases and 75 deaths on Thursday, a massive blow for a country that had seen Covid cases fall to single figures last year.
But the biggest blow is being felt in Indonesia. From a feeling of relative calm in the first half of the year, Indonesia has seen everything go horribly wrong. It reported 38,391 cases on Thursday along with daily deaths of 1,040, both records. With oxygen supplies and beds running out, and over 1,000 healthcare workers dead from Covid-19, the situation is grim.
The Red Cross said last week that Indonesia is "on the edge of a catastrophe" and called for "lightning fast action" from the world. As expected, the country has gone into lockdown, but without international aid there is little chance of the situation improving.
China is pushing further trade and investment in the region especially with Asean. Despite the pandemic, the bloc's volume of trade with China increased to an all-time high of $731.9 billion (excluding services). Foreign minister Wang Yi helped set up a "Special ASEAN-China Foreign Ministers' Meeting" in Chongqing, China where the focus was on vaccines and economic recovery.
Ties with individual Asean nations have deepened as a result. Indonesia and China recently launched a "high-level dialogue cooperation mechanism", while a Chinese solar power company has agreed to invest $10 billion in Malaysia over the next 15 years along with 500,000 doses of the Sinovac Covid-19 vaccine. Local media reports say that even Vietnam, China's manufacturing competitor, has asked a local company to import five million doses of Sinopharm vaccine.
Japan, the West and Russia are increasingly anxious to counter Chinese influence with their own vaccination drive. The G7 meeting in June saw promises by member nations to donate over one billion doses with President Biden promising that the US would donate 500 million shots. China however has been quicker off the mark with the result that many Southeast Asian nations feel that they have no alternative but to turn to Beijing.