India Backs Global Net-Zero, Says Foreign Secretary Ahead Of COP26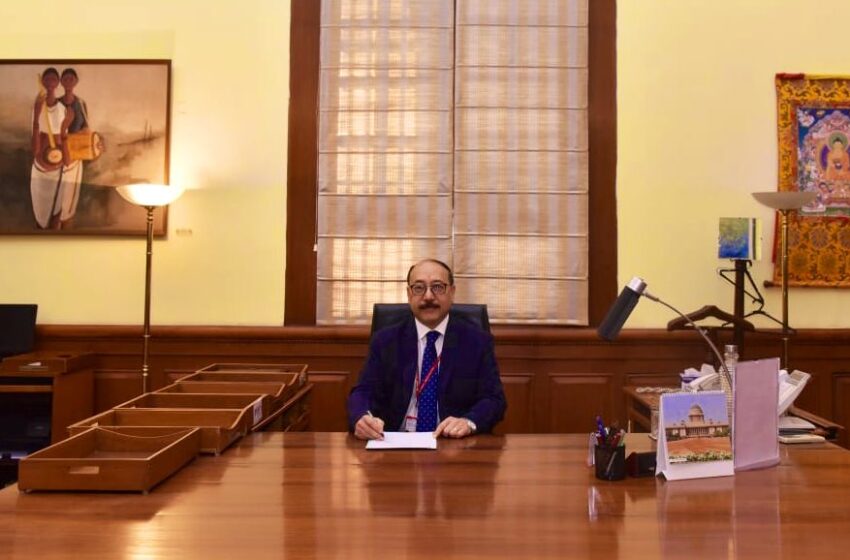 NEW DELHI: Foreign Secretary Harsh Shringla has made it clear that India would continue to make its concerns known to world leaders on cross-border terrorism at the upcoming G-20 summit. "Though the G-20 agenda will be an economic oriented agenda focusing primarily on corruption, money laundering and tax evasion, we will not fall short in discussing our concerns on terrorism and terrorist financing," he said.
Shringla was speaking on the eve of Prime Minister Narendra Modi's departure for the two-day summit being held in Rome from October 29th to 31st following which Modi will fly to Glasgow to attend the COP26 summit being hosted by British Prime Minister Boris Johnson.
The viability of this G-20 summit to hammer out concrete global proposals on the pandemic has, however, taken a hit. Despite the summit being in Shringla's words "the premier platform for global economic cooperation", the pullout by leaders of China and Russia among others has raised question marks about what can really be achieved.
India has much to look forward to. Shringla pointed out that Delhi was pushing the case for "technology transfer diversification of supply chains" to create "production hubs" which would help developing countries gain better access to vaccines.
Asked as to details as to when the World Health Organization (WHO) would give the nod for Covaxin, now delayed till at least the first week of November, Shringla said the Centre was closely following discussions taking place within the global health body and hoped the WHO would okay the jab "very soon."
Modi is scheduled to host a number of bilateral meetings on the sidelines of the summit. So far British Prime Minister Boris Johnson, Italian Prime Minister Mario Draghi, Saudi Crown Prince Mohammed bin Salman have been confirmed. The biggest takeaway for India and Prime Minister Modi is his scheduled meeting with Pope Francis at the Vatican.
"Such meetings are usually led by a delegation from both sides," said Shringla without going into further details.
Coming to COP26, Shringla made it clear that India was going to Glasgow with a "positive mindset". India has come under criticism in recent times for its perceived refusal to declare a date when it would achieve net-zero emissions.
Shringla countered this by stating that developed nations needed to do their bit in helping developing nations. "There is a global net-zero, and we support a global net-zero. A global net-zero means that those who have peaked earlier will have to contribute to that," he said referring to the West's failure to contribute to the promised $100 billion climate-financing pledge. The pledge was a key part of the 2015 Paris Climate Accord.
The foreign secretary had earlier pointed out that India had more than met its Nationally Determined Contributions (NDCs) under the Paris Agreement. "We are perhaps the only G20 country to have fulfilled our NDCs and outperformed them. Our Prime Minister has spoken with Prime Minister Boris Johnson. We intend to go in with a strong message, with full commitment to COP26," he recently told the India Global Forum.