Delta Variant Poses New Challenge To World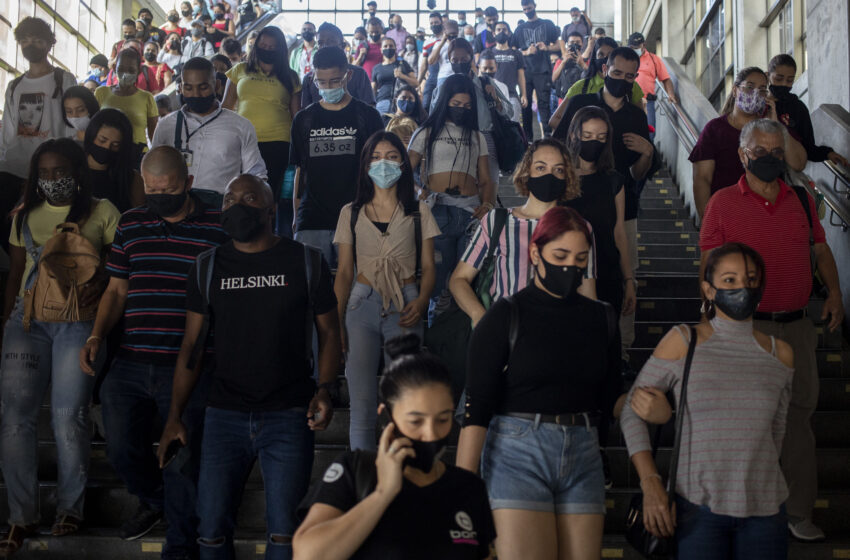 NEW DELHI: The Delta variant is throwing up new challenges to a world already crippled by the pandemic. The UK particularly, is feeling the brunt. The British government had vaccinated over two-thirds of its population and Prime Minister Boris Johnson had promised that a roadmap towards a lockdown-free nation was on the cards. Instead, the country is on the verge of the 'Third Wave.' Government statistics show that 120,000 cases have been reported in the past week with schools being potential breeding grounds for the virus.
What makes things worse at this crucial time is that Britain's health secretary Matt Hancock had to quit after videos showed him kissing an aide, flagrantly violating Covid-19 rules. Hancock's blunder thrust new man Sajid Javid into the job just two days ago. While Javid has the experience of top posts – he's been home secretary and chancellor – his determination to open up Britain from lockdown has made some experts uneasy. In an interview to the BBC the new health secretary said it is his "absolute priority." to lift Covid restrictions "as quickly as possible."
Javid's determination to get things back on track will not help ease the concerns of other nations working round-the clock to keep the Delta variant away. Top US medical advisor Dr Anthony Fauci cautioned during a White House briefing on Tuesday that the Delta variant was the "greatest threat" to the US in fighting the pandemic. He added that 20 percent of all new cases in the US, doubling from nearly 10 percent two weeks ago were from the new variant.
The result is bad news for Britain. The US-UK air travel ban which was slated to lift in July is now likely to extend through the summer. It isn't just the US. Europe too is jumpy and none more so than Germany's Chancellor Angela Merkel. On Monday, she called for a total ban on UK tourists to the EU and though none of the other European leaders have echoed the idea, tougher rules against UK tourists are already being put in place.
The result predictably is outrage in London but what is more concerning is what the long-term damage the Delta variant will do to the tourism sector. A report by UNCTAD estimates that the "tourism freeze" will cause a $4tn loss by the end of this year with tourism dependent countries such as Turkey, Ecuador, Spain and Portugal being particularly badly hit. Pandemic-related losses have reached up to $2.4tn this year, says the report.
In Asia too, the repercussions are severe. South Korea and Taiwan where the pandemic was reported under control, have reported new clusters. In Hong Kong, authorities have taken a tough line by banning all UK flights from July 1, stranding thousands of students in the UK. This is the second time Hong Kong has done so, the first was in December last year, a ban that extended up to May this year.
Another country particularly concerned about Covid-19 and especially the Delta variant is Bangladesh with over 8,000 cases in the week and 143 fatalities on Thursday. This has caused a panicked government to order an extreme lockdown. Army troops and police will ensure that only emergency cases heading for hospitals can move outside. It is not clear how long this emergency lockdown will continue. The country is all the more worried as AstraZenca vaccines delivered from India stopped earlier this year, ensuring some citizens could not receive their second shot.
Nepal seems to have things under control, but social media posts claiming that mountaineers are contracting Covid on Everest, are alarming. If this is true, it will deal a blow to the country's economy heavily dependent on tourism and more so on dollar-paying climbers eager to scale Mount Everest.
The biggest surprise comes from Australia, which is now in crisis mode. The four major cities – Sydney, Perth, Brisbane and Darwin are in lockdown through the week and more cities are joining in. Angry MPs are demanding that Prime Minister Scott Morrison cut international arrivals by as much as 80% a move that will be decided at a cabinet meeting on Friday. If this happens, this could leave thousands of Australians living in other countries stranded. This happened in May this year when 9,000 Australian citizens were left stranded as the government blocked flights from India and even made it a criminal offence for them to return from there.
Medical experts like Dr Fauci have pointed out that while the Delta variant is more virulent and contagious there is every indication that current vaccines can control it. However, such advice is of little comfort right now to nations and people across the world who were hoping that they could finally see some return towards normalcy. It doesn't seem like this is happening soon.