COVID-19: India Plans Massive Evacuation Of Its Nationals Stranded Abroad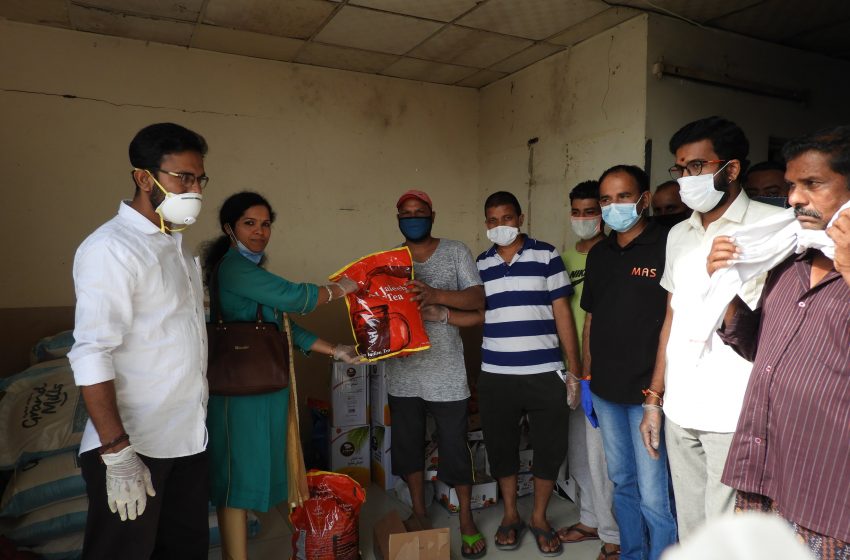 NEW DELHI: India is planning a massive operation to bring home Indian nationals stranded overseas by the Chinese pandemic. The focus of the joint operation to be carried out by the Indian Navy, Air Force and Air India will be the Gulf countries, multiple sources in the government have said.
Preparations for the operation are already under way. India is in talks with governments in West Asia, finalising the arrangements to transport lakhs of Indian workers who have lost their jobs or have completed their contracts in various companies operating in the Gulf. The region is home to approximately 8 million Indians, over half of them blue collar workers.

Majority of these workers are likely to be evacuated by Indian naval ships followed by air force transport planes (if needed). Air India aircraft will be pressed into service only if the numbers swell, according to the plan that is more or less finalised.
Meanwhile, the navy is readying its ships for the operation. While INS Jalashwa, the navy's biggest amphibious assault ship that can carry a large body of troops along with tanks and APCs, is being temporarily modified, other big vessels are being stripped of 'non-essential' (in this context) weaponry and gadgets that take up a lot of space to fit in as many of the evacuees as possible.
The Indian Navy, the largest in the region, has long legs as well as the capacity to undertake complex evacuation and HADR operations. While the tsunami in December 2004 was a major landmark, several times since then—notably Operation Sukoon in Lebanon in 2006, large-scale evacuation of Indians from war-torn Yemen in 2014, emergency relief supplies to Maldives, Sri Lanka and Mozambique in the recent past—the Indian Navy has risen to the occasion when called in for emergency response.
The air force of course has its strategic airlifters like the C-130s and C-17s on standby. They can fly back Indian nationals from distant places, as they have done from Wuhan at the very beginning of the crisis. Air India, India's national carrier, also has the experience and capacity to step in whenever required as it has done in the past and has demonstrated during the current crisis by evacuating hundreds of Indians from Iran and Italy.
While the date and scope of the rescue operation is yet to be finalised, Indian embassies in the region have already been told to assess the number of Indians who are likely to avail the opportunity in the coming weeks.
Back home, the three armed forces, the Central Armed Police Forces (CAPF) and state governments have earmarked facilities for the 14-day quarantine that each of the returnees will have to undergo. The scale of the exercise is massive and unprecedented, sources privy to the planning point out.