Chinese Virus In India's Neighbourhood – Part 1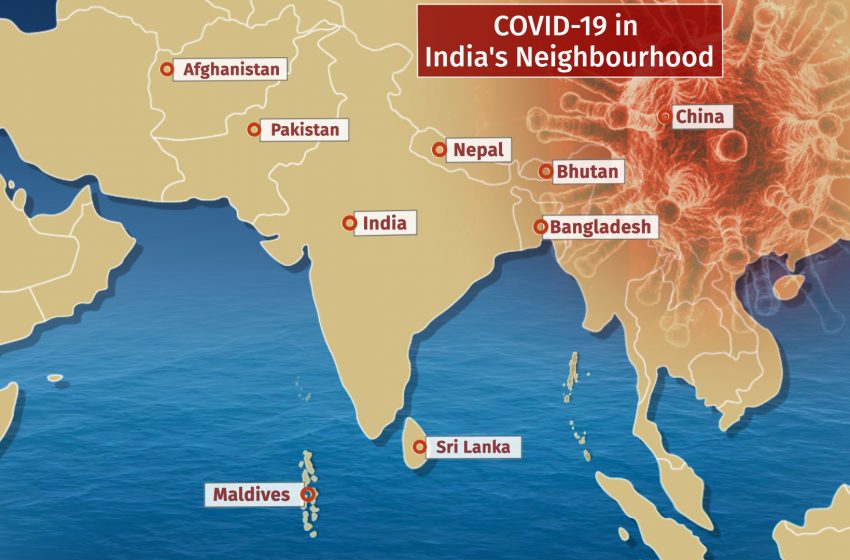 NEW DELHI: As the Chinese virus continues its unrelenting march across the globe, StratNews Global cast its eyes around the Indian subcontinent to see how the neighbourhood is coping. Much like India, these countries are densely populated, have poor health infrastructure and lack the wherewithal to deal with a crisis of this magnitude. Many are looking to India for help. Parul Chandra and Amitabh P. Revi detail the happenings in Pakistan and Afghanistan, respectively.
A Leap Of Faith For Pakistan
Pakistan is grappling with Covid-19, much like the rest of the world. But apart from the worries about inadequate hospital beds, limited number of testing kits and personal protection equipment (PPE), Prime Minister Imran Khan has to cope with the fact that faith can prove an obstacle in containing the pandemic.
On Monday morning, Pakistan's leading English daily The Dawn reported that 27 of the 35 members of the Tableeghi Jamaat (Society for Spreading Faith) in Raiwind, a town near Lahore, had tested positive for the Coronavirus. They were part of a congregation of over 1, 000 clerics including 500 from abroad. They refused to heed pleas from authorities to cancel the meeting. When they did finally relent, the infection had spread, with local media reporting that nearly 200 clerics had been quarantined. Hardline Islamic clerics are also making it difficult for the federal and provincial governments to limit or ban gatherings for Friday prayers. Clerics have defied orders in many places, urging people to come for prayers.
By Tuesday morning, the number of Covid-19 positive cases in Pakistan had surged to 1,860 from just one case in February and the virus had claimed 25 lives with the government accused of being lax in its response to the pandemic. Khan also found himself undermined when army chief General Qamar Bajwa approved the deployment of troops across the country to assist civilian efforts to contain the pandemic. The orders were passed at the request of the Interior Ministry which is headed by Ijaz Shah, a retired brigadier from the ISI.
In a bid to contain Covid-19, the government has sealed borders with Afghanistan and Iran. It suspended all international flights last week. A large number of infected Pakistanis are believed to have contracted the virus in Iran, which with more than 2,600 deaths and 38,000-plus cases is waging a life-and-death struggle of its own.
Pakistan reported its first Coronavirus case last month (February 26), when a 22-year-old on pilgrimage to Iran, visited the cities of Qom, Mashhad and Tehran, and fell sick. Qom is a Coronavirus hotspot and the infection is believed to have travelled from here to many parts of the world.
Within Pakistan, Punjab province is the epicentre of the Covid-10 outbreak with 558 cases, while Sindh had recorded 481 cases. Covid-19 positive cases had also breached the 100 mark in Khyber-Pakhtunkhwa, Balochistan and Gilgit-Baltistan, while the federal capital Islamabad reported 43 cases by Sunday.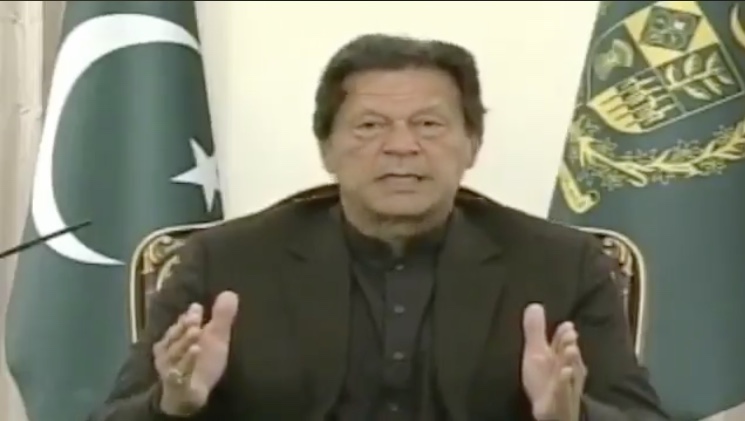 Despite the rapid spread of the virus, PM Khan has decided not to go in for a lockdown saying his country could not afford it. It would severely impact the poor that are already struggling with an economy that's been in dire straits for some time. On Monday, addressing the people of Pakistan, he once again justified his decision: "A complete lockdown can bear no fruit where 25% of our population lives below the poverty line and 20% is standing at the verge of poverty."(sic). He also announced the setting up of a PM Corona Relief Fund and a Corona Relief Tiger Force. The latter will comprise Pakistani youth who are expected to "join hands with the government and the army to aid the people of our country amid this pandemic."
Earlier, to help his country tide over the crisis, which includes 200 billion Pakistani rupees to mitigate the suffering of the working class, tax refund for industry and concessionary loans for small and medium enterprises.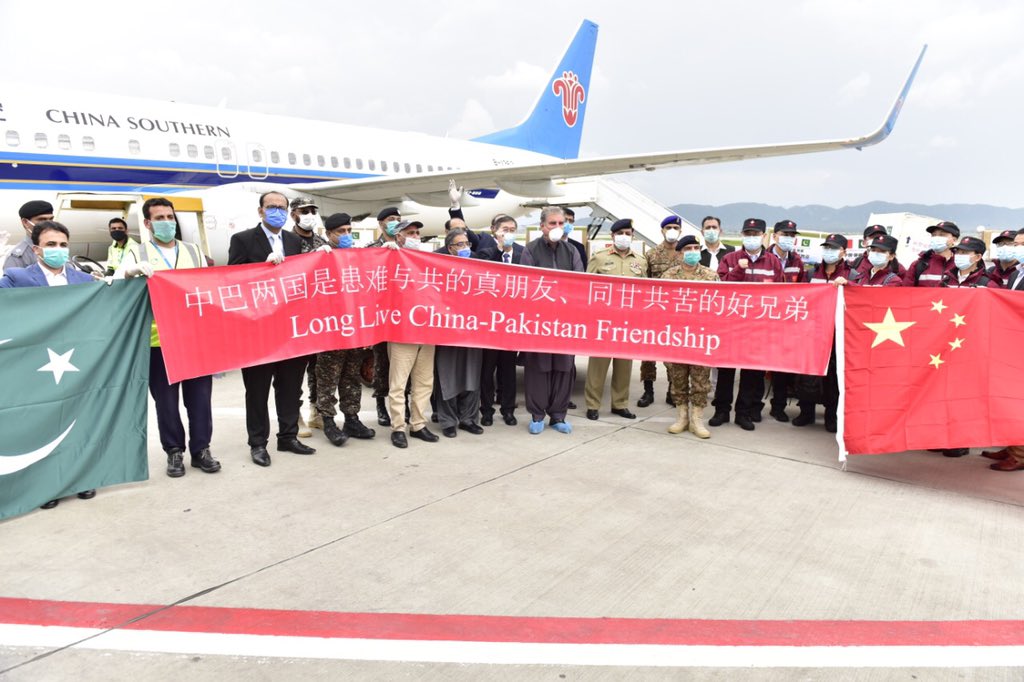 Pakistan's all-weather friend China has rushed doctors, medical equipment and relief material with trucks ferrying supplies over the inhospitable Khunjerab pass. An aircraft carrying a team of doctors and medical equipment also reached Pakistan on Saturday.
Afghanistan: Testing Times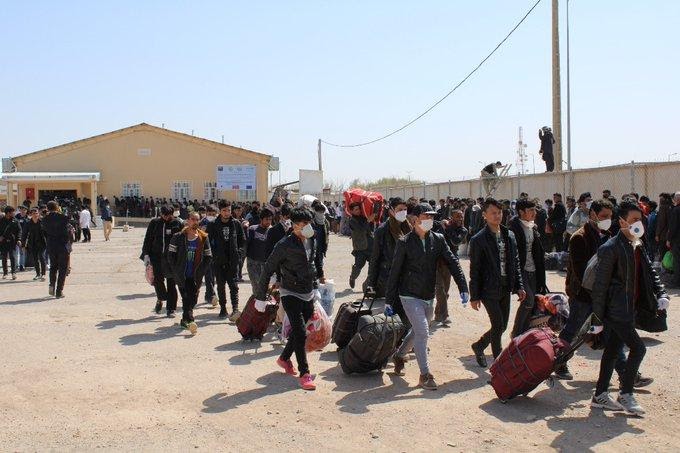 Sixty per cent of Afghanistan's porous borders are with Iran and Pakistan, two countries massively hit by the Coronavirus. Add to that a cash-strapped healthcare system and the war with the Taliban, and you have a potential tinderbox.
The International Organization for Migration (IOM) estimates there are five million Afghans in Iran and Pakistan. Annually, over 500,000 return from the two countries. But between March 8 and 21, over 115,000 returned from Iran, through the western province of Herat.
These mass returns have sparked fears of a wildfire-like spread of the Coronavirus. The Health Ministry says it could potentially infect 70 per cent of the country's 35.5 million people. It wants $100 million to fight the pandemic but has only $18 million in the kitty.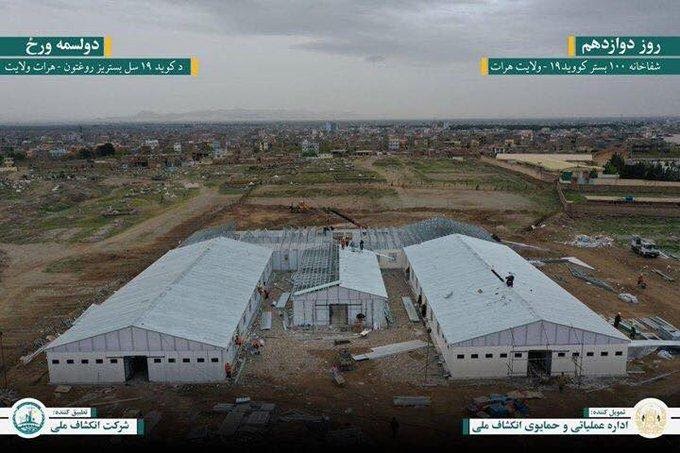 Herat is at the heart of the pandemic, reporting 131 of the 174 positive cases in the country (as of March 31), with 13 medical staff and four foreign troops also infected. Official figures show four deaths. India has even shifted its diplomats out of Herat and Nangarhar province bordering Pakistan, moving them to Kabul and then back to India.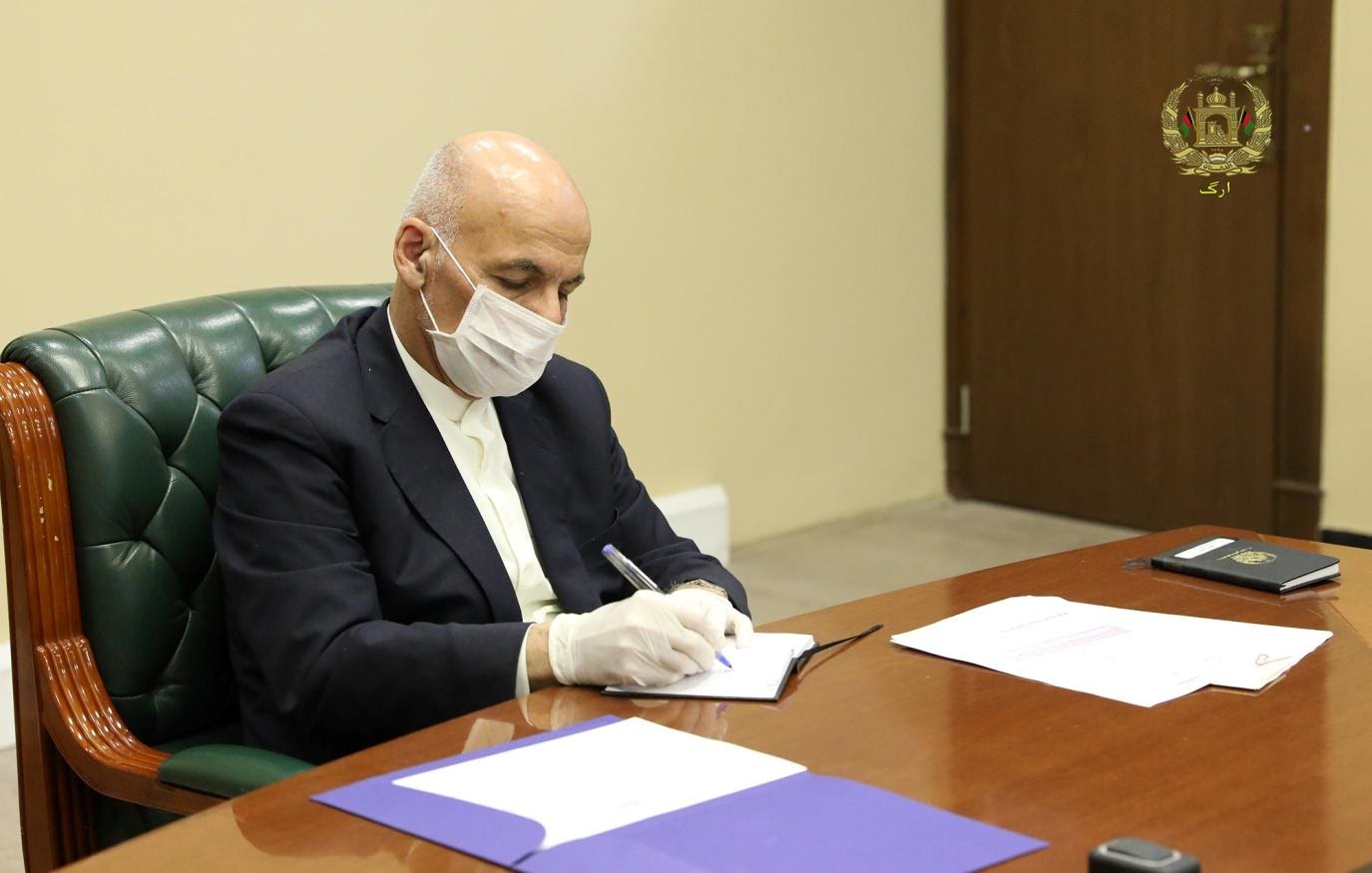 President Ashraf Ghani, in regular cabinet video-conferences, has tasked the country's 34 provincial governors to lead emergency committees. But a US $1 billion cut in aid ($15 million has been given to fight the virus) to press the peace process forward has come at just the wrong time. A Taliban-government prisoner swap is delayed, though the administration is separately releasing thousands of detainees who are not a 'security threat' to prevent Coronavirus outbreaks in prisons.
Kabul has pledged $1 million to the SAARC Covid-19 emergency fund while New Delhi has announced it will deliver 75,000 tonnes of wheat to Afghanistan to keep prices down. It has also promised other assistance including rapid reaction medical teams.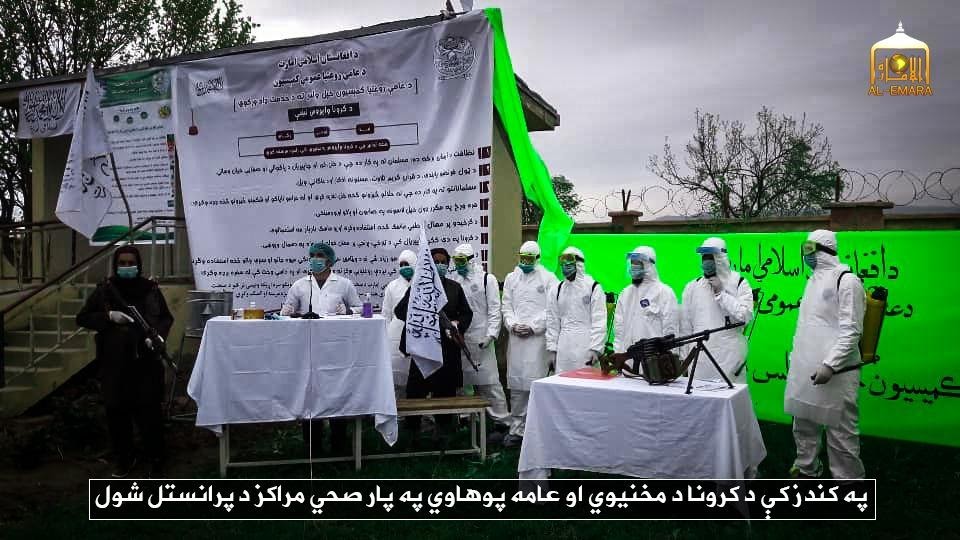 The Taliban has issued a statement saying the Coronavirus "illustrated an instance of Allah's might with such a nanoscopic being". But, it has also been quick to release videos of health teams and quarantine facilities in several provinces, something that has been welcomed by the Afghan Government.