Armed Forces Launch 'Operation CO-JEET' To Fight War Against Covid-19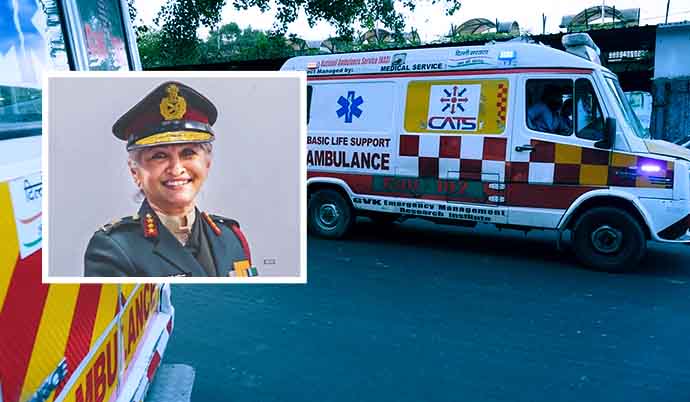 India's armed forces have launched a special operation called 'CO-JEET against COVID-19. The three services have been pressed into service to help restore oxygen supply chains, set up COVID beds and provide help to the civilian administration.
Spearheading efforts is Deputy Chief of Integrated Defence Staff (Medical) Lt Gen. Dr Madhuri Kanitkar. The third woman to become a three-star general is working round the clock at the COVID-19 centre near Delhi airport, set up by the Defence Research and Development Organisation.
Though the focus is on civilians, Lt Gen Kanitkar says that the forces are doing their best to cater to ex-servicemen and women. "In addition to the ongoing COVID situation, most ex-servicemen are also coming to military hospitals. In cities like Delhi and Pune, we have made 400-500 bed hospitals purely for defence and ex-servicemen," she said. The military hospitals have their own oxygen generation plants and currently 46 such plants are being installed over the country. Companies like Indian Oil Corporation are helping in the transportation of oxygen.
"CO-JEET stands for co-workers of all the three services who will finally achieve 'Jeet' (victory) over COVID. The whole team is working in a very energised way because a soldier is trained to fight under adverse situations and he doesn't give up, we are not just doctors, we are soldiers," the Lt General said.