What Explains China's Push For Political Re-engagement With India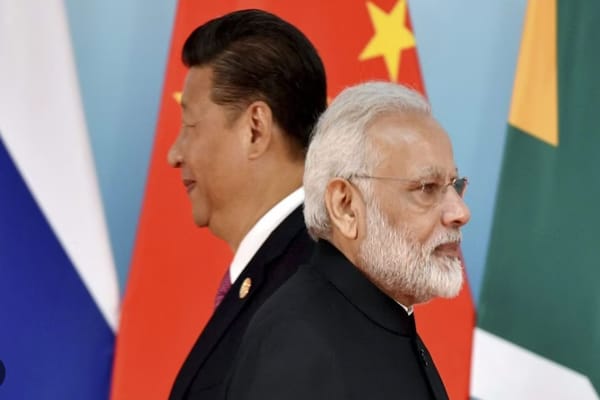 NEW DELHI: China appears to be keen on resuming higher political level contacts with India even as it has pushed for resumption of the Corps Commanders level talks to discuss disengagement and de-escalation at the remaining friction points in Eastern Ladakh, latest developments and inputs seem to indicate.
China's Defence Minister Gen Li Shangfu is expected in India for the SCO defence ministers meeting at the end of the month. It is not clear if Li will have a bilateral meeting with Defence Minister Rajnath Singh. The last time Singh met his counterpart (Gen Li's predecessor Gen Wei Fenghe) was in September 2020 on the side-lines of the SCO Defence Ministers meeting in Moscow.

There are also reports that China's new foreign minister Qin Gang, will be in India for the SCO foreign ministers meeting in Goa in May or even earlier for a stand alone trip. Indications are that he would hold discussions with External Affairs Minister Dr. S. Jaishankar bilaterally, to try and break the logjam that has ensued for almost three years since the PLA's aggressive moves in Eastern Ladakh in May 2020. He was last in India on March 2 for the G-20 foreign ministers meeting.
Separately, the 18th round of Corps Commander level talks are likely to take place this week to discuss the standoff at Depsang and Demchok, two friction points along the Line of Actual Control (LAC) in Ladakh that pre-date the current crisis. Apparently, the Chinese were pushing for an immediate discussion at the Corps Commanders meeting this week, perhaps in preparation for the visit of both the foreign and defence ministers of China to India, but the Indian side reportedly refused to rush into the latest round of discussion without adequate inputs and preparation.
The sudden surge in Chinese overtures to India interestingly comes in the wake of deterioration of US-China relations in recent months and the latest meeting between Chinese strongman Xi Jinping and Russia's President Vladimir Putin. According to the joint statement issued at the end of their meeting, Xi and Putin agreed to enhance cooperation at multilateral forums such as the SCO, BRICS, and tri-laterals such as the China-Russia-India (RIC), a strategic grouping that has been dormant in recent years. "The two sides will strengthen coordination on China-Russia-India, China-Russia-Mongolia, as well as platforms such as the East Asia Summit…," read the joint statement.
Almost simultaneously, Ma Jia, the Chinese Charge 'D Affairs in New Delhi, during a rare press briefing for a select media persons on March 22, spoke extensively on how China and India share the same or similar positions on many regional and international issues, and have extensive common interests in South-South cooperation, development and poverty reduction, climate change, energy security, etc.
"China and India working together will bear on the future of Asia and beyond. Both sides should follow the important consensus reached by the leaders of the two countries that "China and India are not threats to each other, but an opportunity for each other's development", and "be cooperation partners to each other instead of being  competitive rivals," she emphasised. "We believe that China and India could find a way for neighbouring major countries to live in peace and develop together, so as to realize the "Asian Century," she went on to add.
The spurt in Chinese conciliatory signals is seen to be a repeat of a similar pattern observed in the run up to the resolution of the Dolam (Doklam) crisis in 2017, when China was to host the BRICS summit and therefore needed a stable political equation between the top leaders. This year, if Xi Jinping is to visit India for the SCO Leaders' summit, Beijing needs to prepare the ground for his meeting with Prime Minister Narendra Modi and make sure there are no surprises or awkward moments when the two meet at the SCO leaders' summit meeting if not at the G-20 summit later this year.
So even if the reconciliatory gestures seem disjointed, they are actually part of a well-thought out strategy, long time China watchers feel. They point out that these steps can at best be seen as a tactical approach by China to try and project an image of reasonableness even as no change is discernible in the larger aggressive strategic attitude the Chinese have adopted towards India. For instance, despite all the professed importance the Chinese accord to its relationship with India, Beijing has not deemed it important to post a full-fledged Ambassador to New Delhi for over six months. Its recent decision to cancel the visas of two Indian journalists posted in Beijing is another example of belligerence towards India.
The best way to deal with Beijing is therefore perhaps to remain clear eyed and aware of its hostile attitude while remaining engaged at various levels without making any concessions.