Ties Can't Be Normal When Border Situation Abnormal: India To China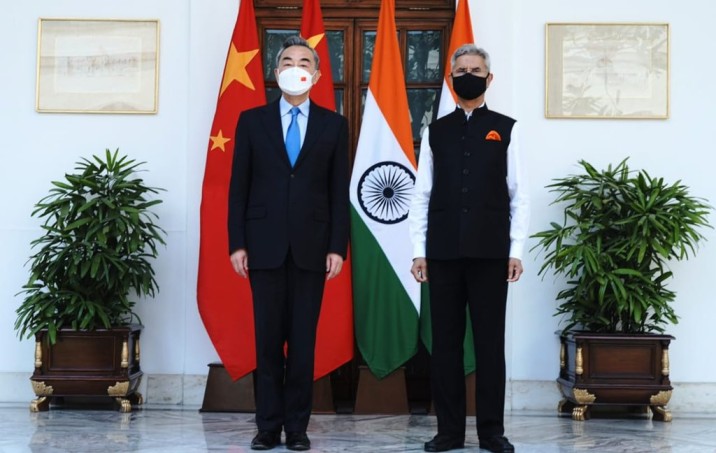 NEW DELHI: "I was very honest in my discussions with the Chinese foreign minister especially in conveying our national sentiments. The frictions and tensions that arise from China's deployments in 2020 cannot be reconciled with a normal relationship between two neighbours."
External Affairs Minister S. Jaishankar's carefully worded statement at a briefing following the end of talks with China's visiting foreign minister Wang Yi indicated no breakthrough on the border issue. China, it seems, is not willing to withdraw from areas (other than Pangong Tso) it occupied during the 2020 confrontation in Ladakh.

As Jaishankar pointed out: "Wang Yi spoke about China's desire to return to normalcy while also referring to the larger significance of our ties. I was equally forthcoming that India wants a stable and equitable relationship but restoration of normalcy will obviously require a restoration of peace and tranquility. If we are both committed to improving ties then this must find full expression in our talks."
He said that "So long as there are very large deployments in border areas that violate 1993 and 1996 agreements, clearly the border situation is not normal. We have a situation where peace and tranquility is disturbed, so the situation is not normal. Our ties are not normal and cannot be when the situation in the border is abnormal. We must sort out the issue in entirety and then discuss de-escalation."
The bilateral relationship, Jaishankar underscored, must be based on mutual respect, mutual sensitivity and mutual interest. As for the secrecy surrounding the visit, Jaishankar said the Chinese wanted it so.
China is slated to host the 14th BRICS summit later this, but Jaishankar gave no indication that the prime minister will attend. There is, however, the chance that China will settle for a virtual summit as was the case in the last two years.
On the issue of Indian medical students being allowed back to Chinese universities, Jaishankar said that "Minister Wang Yi assured me he will speak to the relevant authorities on this matter. He also recognised the particular concerns that medical students have."
There was a reference to Ukraine with both sides agreeing that "disputes should be resolved without use or threat of use of force. There should be no attempts to unilaterally change the status quo."