'Plug Structural, Operational Gaps & Keep a Hawk Eye On China'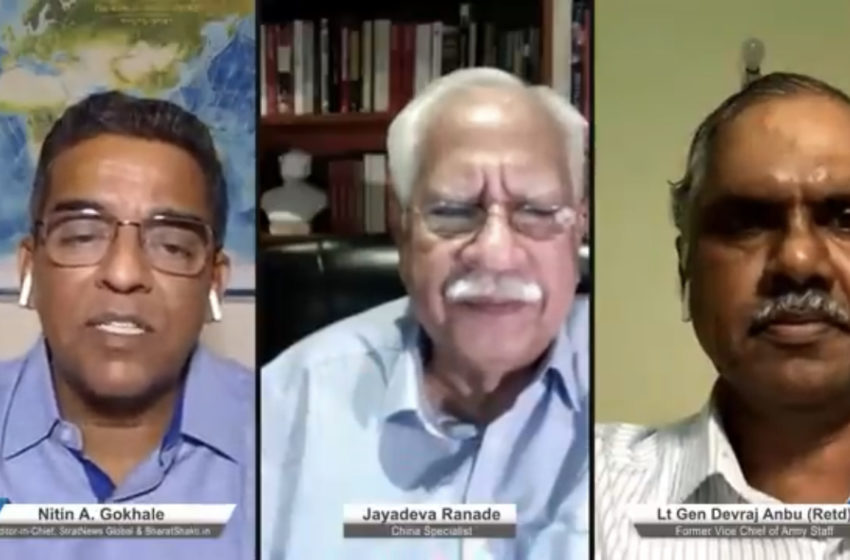 NEW DELHI: As India's national security planners weigh the implications of China's recent muscle flexing in the Galwan Valley and Pangong Tso, and the way forward, the words of a former US national security adviser John Bolton bear repetition. In an exclusive chat with StratNews Global the other day, Bolton warned that what happened in Ladakh was a deliberate move by China and they came with an objective in mind.  They will draw their conclusions and India can expect something maybe six months from now, something seemingly disconnected from what happened in the Galwan Valley.
China watcher Jayadeva Ranada believes the Chinese did what they did fully understanding that the relationship with India will suffer for a long time to come. Among the reasons he attributes for China's actions, it could have been intended to secure China's strategic and financial interests in Gilgit-Baltistan, also ensure the security of the Aksai Chin highway linking Xinjiang with Tibet, and sever India's access to Daulat Beg Oldi and the Siachen Glacier.
Lt Gen. Devraj Anbu, former vice-chief of the Indian Army, suspects China is still smarting from the loss of face it suffered in Doklam in 2017. "They came with an intention to put down India but their execution did not go well and they underestimated the capability of the Indian army," he told StratNews Global Editor-in-Chief Nitin A. Gokhale.
So what can India do to prepare better for any Chinese misadventure going forward?
We need eyes in the sky to monitor Chinese movements. Also, specialized people who can analyse those inputs and draw inferences, said Ranade. There is also a need to speed up building border infrastructure, which will cater to the logistical needs of the forces besides improving the economic standards of people living in border areas.
He also called for speeding up infrastructure building in the Andaman and Nicobar Islands, so as to better counter any maritime threats.
Lt Gen Anbu, who has served as the Northern Army Commander, offered a host of suggestions:
24-hr surveillance on major Chinese cantonment and training areas which are constantly changing and coming closer
Building all-weather connectivity in Ladakh, including tunnels
Defence-related infrastructure in forward areas should be dispersed, also the need to camouflage deployment
Weaponry custom-made for the mountains, which includes air defence systems, anti-tank guided missiles       mounted on mobile vehicles, electronic warfare gadgets
Development of disruptive capabilities
Deployment of another army division in Ladakh and putting ITBP under the operational command of the Army
Structural reform of the China Study Group
Imparting historical knowledge to troops deployed in forward areas
Some of these are a work in progress. But surveillance will be critical, given that there are fears of a Ladakh re-run. Forewarned is forearmed, as they say.