Military Budget Hike Shows China's Aggressive Intent In Three Contentious Theatres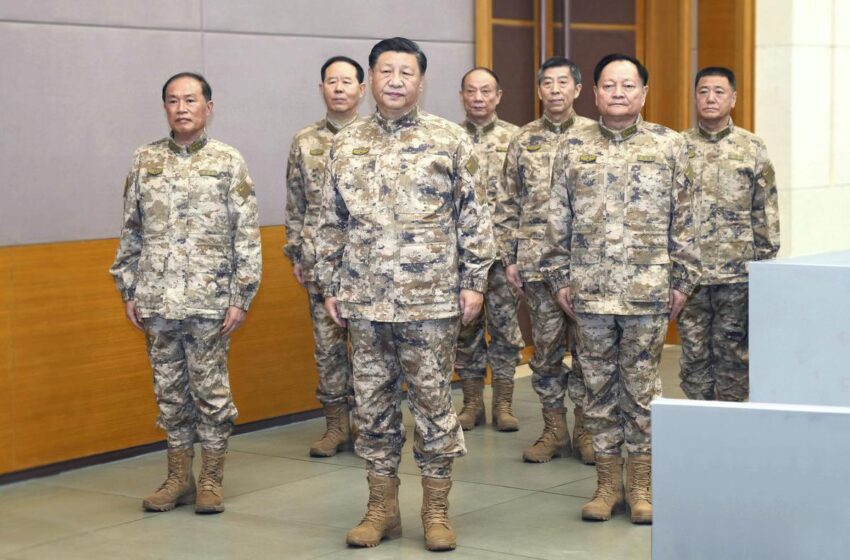 NEW DELHI: China's decision to hike its military budget by 7.2 per cent to $224.79 billion reveals Beijing's intent to continue accumulation of modern weapons which can be used for deterrence as well as aggression.
With the latest budget announced on Sunday at a meeting of the National People's Congress (NPC), China is only behind the United States which spends $817 billion annually. Even after a recent hike, Japan will spend only $51 billion per year on its Self Defence Forces. The Chinese military spending is even higher than the revealed figure as revenues generated by the Chinese military industrial complex get ploughed into military spending but are not included in the budget.

From a strategic perspective the Chinese have declared their intent to prepare against "Three Major Dangers" — of being "invaded, toppled, and separated" by losing Taiwan, Xinjiang and Tibet.
It is the reference to the latter two regions which border India that will drive China to continually bolster its forces and infrastructure along the Line of Actual Control (LAC). China's fixation with the 1959 claim line as border with India will remain a factor inflating the Chinese military spending. The latest defence expenditure therefore shows that China and India are likely to continue engaging in a battle of wills along the LAC till the time China changes its strategic decision to resolve the border with India through dialogue.
It is evident that China will step up modernisation of its military, focusing on weapons that can play a decisive role in the battlefield. The Global Times, mouthpiece of the Communist Party of China (CPC), is reporting that in 2023, the PLA is expected to commission J-20 stealth fighter jets and J-16 multirole fighter planes. Sea trials of the Fujian, the PLA Navy's (PLAN) third aircraft carrier is also expected to gather pace. Besides, China is expected to expand combat drills that consume large quantities of fuel and live ammunition. The focus on military exercises flows from the appreciation that the PLA has a shortage of battle-hardened troops that can handle hi-tech equipment.
Besides, high military spending will also be necessary to induct larger quantities of standoff weapons, including costly tactical and strategic missiles as well as surveillance and armed drones. The Chinese are expected to spend more on nuclear warheads and delivery systems.
Beijing's long-term doctrinal standing will also push high military spending. In his 19th party congress address, Chinese President Xi Jinping nailed 2035 as the year when PLA's modernization is to be "basically completed," and that by mid-century, the PLA is to be "fully transformed into a world-class force".
China has also earmarked 2027 as a benchmark when the PLA completes the century of its formation. Chinese media reports say by that year, instructions were issued in 2020, to review whether the PLA would be on track to achieve its 2035 and 2049 goal, marking 100 years of the formation of the People's Republic of China (PRC).
High military spending is also meant to fulfill China's ambition of taking Taiwan by force, if required. The Global Times is reporting that the visit to Taiwan by then U.S. House Speaker Nancy Pelosi in August last year was provocative and led to a series of unprecedented large-scale military exercises encircling the island.
Besides, accumulation of military capacities is also required to fuel China's aggressive military ambitions in the South China Sea, where it has territorial disputes with several countries including Indonesia and Philippines, as well as with Japan over the Senkaku islands in the East China Sea.
In the end, the Chinese want to break out of the first and second island chains in the Pacific, dominated by the U.S. and its allies, which prevents Beijing from imposing its will, including disrupting commercial shipping in and out of the Malacca straits and other maritime channels that pass through Indonesia.
(This article first appeared on indianarrative.com)