Ladakh On Knife's Edge But Advantage India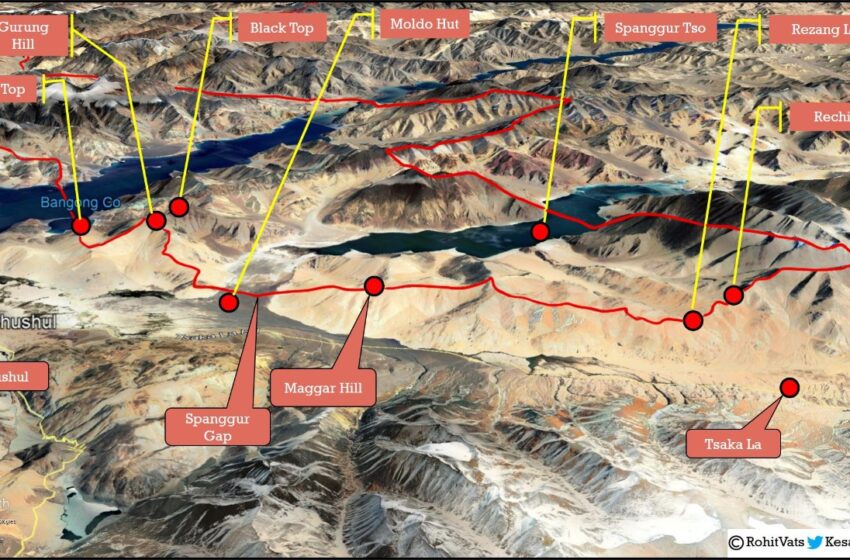 NEW DELHI: The defence ministers of India and China may have met in Moscow—the first high level face-to-face interaction since the LAC standoff erupted in May—but no signs of a thaw yet. On the contrary, the situation in Chushul in eastern Ladakh is tense but hasn't slipped out of control.
India gained strategic heights on the south bank of Pangong Lake last Sunday by outmanoeuvring the Chinese troops after surveillance input showed the Chinese were prepping to take control of those peaks. Battle-hardened Indian troops then literally outran their opponents to the top and are now occupying a 20
kilometre frontage. A sulking China then deployed tanks and artillery guns, which was matched by India. At some places in Chushul, troops are barely 300-400 metres apart.
At those super-high altitudes (16,000 feet) where Nature is anyone's biggest enemy, logistics is a nightmare. Temperatures have dipped below zero degrees and, without any shelters, Indian troops are living in the open. The wind chill factor makes things worse.
To thwart any new Chinese misadventure, India has readjusted its deployment all along eastern Ladakh. Efforts have been redoubled to ensure unhindered supply of essential supplies like food and drinking water to the troops. Army Chief Gen MM Naravane has visited frontier areas and interacted with the troops.
Brigadier level talks between the two countries have gone on for five days without any breakthrough. India has made it clear that Chinese troops will have to go back to their 'regular' positions and that the standoff can be resolved diplomatically. External Affairs Minister S Jaishankar will meet his Chinese counterpart Wang Yi in Moscow next week on the sidelines of the SCO foreign ministers' meeting.