India Must Ready For China's Prolonged, Full Spectrum Animosity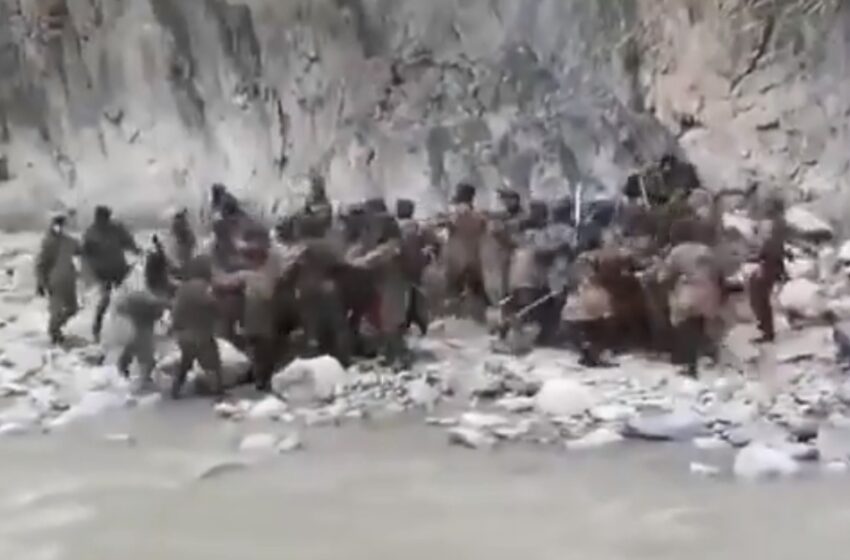 NEW DELHI: In seeking an explanation for its military muscle flexing and in-your-face Wolf Warrior diplomacy, it may be best to return to China's 19th Party Congress and what happened in those dramatic few days, which changed China from within.
In that conference held between October 18 and 24, 2017, Xi Jinping, General Secretary of the Communist Party of China (CPC), announced a clear timeline for completing his country's "great rejuvenation" as well as accomplishment of the China Dream.

He did so in the form of two centenary goals. The first was linked with the centenary of the formation of the CPC in 1921 in Shanghai. By 2021, Xi announced, China would become a moderately prosperous society, removing all extreme poverty and doubling the national GDP with 2010 as the reference point. The first centenary goal was the stepping stone for achieving the more ambitious second centenary goal—of making China an unrivalled global power, with a lead over all other nations, in all areas of human endeavour. This was timed for 2049, the year when the PRC would complete 100 years of its existence, following the Chinese revolution led by Mao Zedong in 1949.
In plain language, achieving the second centenary goal meant completing the revival of the Middle Kingdom, which was being sloganeered as the "great rejuvenation of the Chinese nation".
It is important to understand the Middle Kingdom concept in view of the developments in Ladakh and beyond. Its roots can be traced to 1000 BC, to the Zhou dynasty. It essentially means that China is the centre of the universe linked and nourished by peripheral tributary states. That self-imagination of China as the Middle Kingdom, surrounded by subordinate states, which would be offered protection in return for their subservience, has never disappeared from the minds of Chinese rulers, except for brief periods when internal and external circumstances prevented China from exercising its default domineering personality.
"The fact that the Chinese regard themselves as superior to the rest of the human race, and that this belief has a racial component, will confront the rest of the world with a serious problem," predicted Martin Jacques, the author of the 2009 bestseller "When China Rules the World: The Rise of the Middle Kingdom and the End of the Western World".
Xi's Middle Kingdom worldview adapted to the digital world of the 21st century is well encapsulated by Jiang Shigong, a Peking University academic who earlier served in the Chinese government's office in Hong Kong. "As a great world power that must look beyond its own borders, China must reflect on her own future, for her important mission is not only to revive her traditional culture. China must also patiently absorb the skills and achievements of humanity as a whole, and especially those employed by Western civilization to construct a world empire. Only on this basis can we see the reconstruction of Chinese civilization and the reconstruction of the world order as a mutually re-enforcing whole," he once wrote.
By the time the 19th Party Congress took place, an ecosystem which would institutionalise China's 21st century Middle Kingdom idea had also started taking concrete shape in the form of the Belt and Road Initiative (BRI). The BRI, meant to anchor China's unrivalled ascendancy is a China-centred connectivity project, intended to nourish the sinews of Beijing's globally dominant hard and soft power.
The soft power aspects of the BRI may not have been sufficiently spotlighted in the media so far. For instance, China's plan to build Lingshan City as the Vatican for Buddhism showcases Xi's cultural ambition to globalise Buddhism on his watch, within the rubric of BRI.
At the end of the 19th Party Congress, Xi revealed his awareness that his "civilizational state" was bound to encounter, and therefore must be prepared for, major military confrontations, based on strong military power.
"A military is built to fight," Xi had said. "Our military must regard combat capability as the criterion to meet in all its work, and focus on how to win when it is called on."
Within Xi's larger revivalist Middle Kingdom world view, where does India fit in and how does that perception translate into the border standoff in Ladakh?
China under Xi has recognised India's potential as a "swing state" and some attempts had been made to keep New Delhi detached from a full-scale alliance with the United States, Xi's main headache. But after India's abrogation of Article 370 on August 5, 2019, China appears to have taken a strategic decision of undermining India's rise as a great power in a more systematic manner, with Pakistan's active support, even at the risk of spurring a closer strategic relationship between New Delhi and Washington.
There are at least two factors behind China's radical shift in its engagement with India. First, the August 5 decision made it plain that India had its own independent vision of its rise as a major power, and New Delhi's self-imagination of its future as a civilizational state would not allow it to dock as a subordinate partner of China, which was engaged in its own Middle Kingdom aspirational drive.
Second, among risk-averse Chinese, there was also a fear that New Delhi's direct administrative hold over Ladakh could threaten Beijing's one-China principle. By beefing up connectivity, military and administrative power in Ladakh, it was feared that India would be in a position to threaten the disputed Aksai Chin area, which is central for connecting Xinjiang and Tibet—two restive regions of non-Han lineage, with a history of political separatism.
Because of this fundamental contradiction among two rising and independent powers, India, according to China's perception, had to be cut down to size, even if it involved threatening it with war. There is probably a wishful perception in Beijing that even when faced with the prospect of war, New Delhi would not ally with the Indo-Pacific Quad, which includes the U.S., Japan and Australia, to participate in a China containment strategy. Only recent writings in the Chinese media have openly worried about India's possible retaliation to China's military pressure along the Line of Actual Control (LAC), in the Andaman Sea by impeding the flow of Chinese shipping through the 10 degree and six degree channels that lead to the Malacca straits. The Indian Navy's exercise with U.S. aircraft carrier Nimitz at the six-degree channel in July may have further fuelled anxieties in China that there may have been gross error in judging India's response to Chinese provocations in Ladakh.
Nevertheless, China's aggressive posturing, information war and psy-ops related to Ladakh can be expected to harden especially after the preemptive, initiative-seeking action by the Special Frontier Force (SFF) on the south bank of the Pangong Tso on the night of August 29-30. While the military dimension of the bold action by the covert force comprising mainly Tibetan exiles in India has been widely discussed, the political aspects of this action may need further elaboration.
The imaginative and successful military operation by the SFF has reignited the flames of Tibetan nationalism and have fed into Tibet's own imagination of a one-time empire. The influential Tibetan diaspora in India, in the West and elsewhere has got a high-octane psychological boost following the event. Consequently, the late August incident in Ladakh, which has frontally challenged the sacred one-China principle, is bound to fuel the CPC's fury, with implications on the frontline in Ladakh.
Because of fundamental differences and the widening gulf, India has to be prepared for a lengthy and full-spectrum animosity with China.
There have been reports that China's political will to extend its standoff may slacken because of internal factional fights within the CPC. While it is true that divisions have widened between Xi's Zhejiang faction and its network, and those broadly associated with the Communist Youth League faction, to which Prime Minister Li Keqiang and Vice Prime Minister Hu Chunhua have belonged, a critical mass is yet to visibly emerge to challenge Xi's iron-fisted dominance over the party.
In fact, Xi may further consolidate his hold on the party as there are reports that another CPC purge can be expected to be carried out on the grounds of the new and now familiar anti-corruption campaign. Wang Xiaohong, Xi's close adviser and the most senior vice minister for public security, published a signed article recently, where he warned that "two-faced people," those who officially pretend to obey but secretly resist, and those who are straddling the fence without showing the flag will be comprehensively removed.
Nevertheless, India's spirited response to Chinese expansionism in Ladakh may have sown unpredictable undercurrents within the CPC, in China's "soft areas" including Tibet and Xinjiang, Taiwan and the Indo-Pacific, which will run their course and may show unpredictable results in the future.
(The author is former Strategic Affairs Editor of 'The Hindu' and has reported from China for many years. Views expressed in this article are personal.)