Flood Of Foreign-Media Bashing As Rain Pounds China's Henan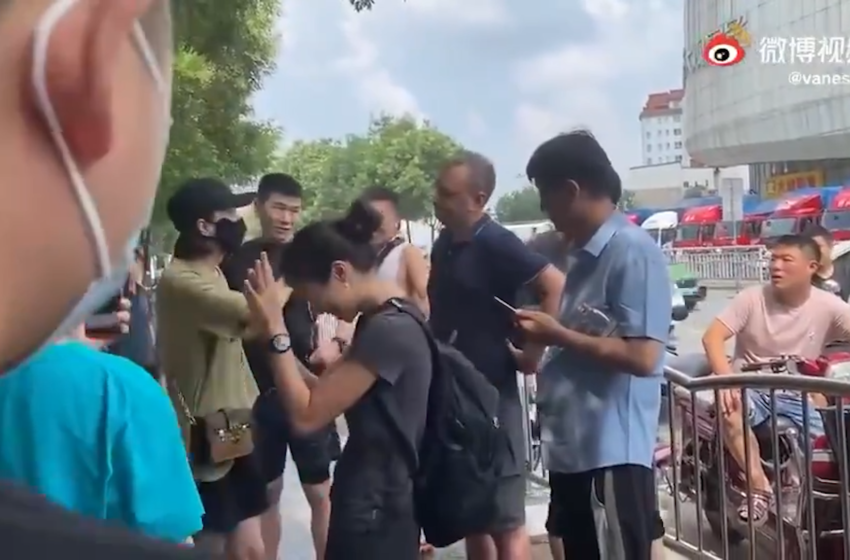 NEW DELHI: In the third week of July, Henan province in central China faced devastating floods, with its capital Zhengzhou witnessing a year's quantum of rain in just three days. Residents of the city found themselves trapped in the subway metro network, parking lots and road tunnels. Many people died when floodwaters breached the Zhengzhou Metro network on July 21. People complained of slow government response. Officially, the floods claimed the lives of 302 people; unofficial estimates are much higher.
While the world has stepped in to help China in its hour of difficulty, foreign journalists covering this human tragedy have faced a backlash from the city's angry residents. Many have described the foreign reporting as "vicious campaigns" and "negative portrayals" of China. Some of them have also confronted these journalists covering the Zhengzhou Metro incident. Alice Su of the Los Angeles Times and Mathias Boelinger of the German media Deutsche Welle were confronted by an angry crowd in Zhengzhou, who filmed and questioned them and accused them of "rumour-mongering" and slandering China. They were surrounded, pushed and yelled at for "smearing China". A hashtag related to the incident went viral on Weibo, with many abusing and threatening them. It was also used to target Katrina Yu, a correspondent for Al Jazeera.
Liu Ludong, an outspoken nationalist with more than 6.5 million followers on Weibo, called for Su's deportation and asked Peking University—where she completed a degree—to "strengthen the inspection of international students' political background and cultivate fewer enemy collaborators like Su." However, Boelinger's targeting also revealed that the crowd was actually after BBC correspondent Robin Brant. According to Boelinger, "there is a vicious campaign against the BBC News in nationalistic circles and state media."
Beijing has indeed accused the BBC of broadcasting "fake news" about the Henan floods. Chinese state media, including the Xinhua news agency and an online nationalist group known as Diba, promoted a viral hashtag on Weibo, "BBC spreads rumours", following its report on the Zhengzhou Metro tragedy. Likewise, China Daily recently uploaded a video in which two of its reporters called Deutsche Welle an "international propaganda agency" and said the anger towards foreign reporters was "well based".
As per the BBC, its reporters have been subjected to online abuse. Stephen McDonell, another BBC correspondent in China, tweeted that there was a "clearly orchestrated campaign of harassment", with a focus on the BBC that included threats of violence and family-targeted abuse sent to the private phones of those working in the foreign media.
Such official criticism of the BBC has encouraged the local party cadres to take matters into their own hands. In one such incident, the local branch of the ruling Communist Party's Youth League asked its social media followers to follow Brant and report his location. This has prompted the Foreign Correspondents Club of China (FCCC) to issue a statement expressing concern over what it called "the growing hostility against foreign media in China, a sentiment underpinned by rising Chinese nationalism sometimes directly encouraged by Chinese officials and official entities."
The intimidation of foreign journalists has also been accompanied by strict censorship rules on Chinese media reporting on the Henan floods. According to China Digital Times, Chinese media were ordered only to report "authoritative information" about casualties and property damage and instructed not to "take an exaggeratedly sorrowful tone or hype or draw connections to past events" without permission. Articles not following these guidelines were removed.
Nationalistic outbursts against the western media in China are not uncommon. In 2008, 23-year-old student Rao Jin founded Anti-CNN, a website that said its purpose was to "collect, classify, and exhibit the misbehaviour of Western media". The state-run CCTV had publicised the website. However, in recent years this foreign media bashing has received direct encouragement from the Chinese Communist Party. As the FCCC said, "Rhetoric from organizations affiliated with China's ruling Communist Party directly endangers the physical safety of foreign journalists in China and hinders free reporting."
Consequently, the space for independent reporting from China has shrunk, as the FCCC, in its annual report in March, warned of intensified crackdown against foreign journalists operating in China. In the past 18 months, at least 16 U.S. journalists have been expelled, and at least four journalists including the BBC's John Sudworth and two Australian journalists were forced to flee. Two others—Australian TV anchor Cheng Lei and Chinese Bloomberg journalist Haze Fan—were arrested and detained on undefined national security accusations. The Chinese government has also withheld their replacements as it has put on hold visa approvals.
Clearly, China is applying its werewolf diplomacy attitude—abrasive and confrontationist—even with regard to foreigners working in China. But as discontent grows among its citizens over mis-governance, corruption and political restrictions, it is bound to burst out.