Fauci Ignored Wuhan Virus Warnings, Emails Show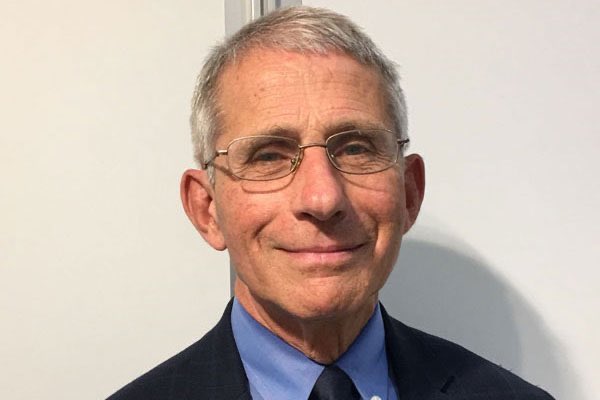 NEW DELHI: US Medical Advisor Dr Antony Fauci is turning out to be a U-turn artist. Emails accessed by Buzzfeed News through the courts showed him ignoring warnings that the Wuhan virus could be man-made. Now he's okay with the theory that the virus may in fact have been "man made."
At a recent public event he said "I am not convinced about that (that the virus developed naturally). I think we should continue to investigate what went on in China until we continue to find out to the best of our ability what happened," adding that initial investigations which concluded that the virus many have emerged from an animal reservoir, which then infected humans, may have erred.

"It could have been something else, and we need to find that out. So, you know, that's the reason why I said I'm perfectly in favour of any investigation that looks into the origin of the virus," he said.
The first email warning came on January 31, 2020 from Dr. Kristian Andersen, a virologist at California-based Scripps Research Institute, which informed Fauci that he and his team of scientists had to "look really closely at all the sequences to see that some of the features (potentially) look engineered."
After the email release, Andersen had even tweeted on June 1 that "we seriously considered a lab leak a possibility," and "what the email shows, is a clear example of the scientific process."
Dr Andersen's email was not the only one. Social media posts from that time showed Fauci from independent researcher Adam Gaertner. In a June 2 post, the email's subject line, "Coronavirus bioweapon production method," and the phrase, "This is how the virus was created" are underlined in red.
More damning, a report by the Wall Street Journal in May suggests Fauci may have been unwilling to push the man-made theory because the Wuhan laboratory "is funded in part by a grantee of Dr. Anthony Fauci's National Institute of Allergy and Infectious Diseases."
Republican members of the House asked Dr. Francis Collins, director of the National Institute of Health (NIH) and Dr Fauci's boss, to provide answers. Senators Ron Johnson of Wisconsin and Dr. Rand Paul of Kentucky are the leaders in the signers of a joint letter to Dr Collins.
The letter pointed out that in response to the World Health Organization's study of SARS-CoV-2's origins which gave China a clean chit, "a group of eighteen scientists published a letter in Science magazine stating that a leak of the virus from a lab is a "viable" theory and should be thoroughly investigated."
It then demanded as to whether adequate research was conducted, was funding provided for this research and was "paused" then what were the reasons. There has been no response yet.
What's clear is that Dr Fauci was not pushing investigations into the "lab-theory", something which many reputed scientists around the world and in India are saying is possible. Richard H. Ebright, a molecular biologist at Rutgers University and leading expert on biosafety, believes that there is no doubt that the virus escaped from the Wuhan lab.
While this may still not be concrete proof there is enough to suggest dubious and dangerous experiments were going on at Wuhan Institute of Virology (WIV). A US State Department release in January this year confirmed. "The WIV has engaged in classified research, including laboratory animal experiments, on behalf of the Chinese military since at least 2017."
China's continuing refusal to allow an open investigation coupled with Dr Fauci's Chinese links, suggest that the "man-made" laboratory theory requires further investigation. The Biden administration must continue to put pressure on Beijing if the world is to arrive at the truth.